It seems like every child in Leiden is ill. and every parent is looking exhausted! Mine have certainly been doing stalwart work at alternating between terrifying me with their fevers (cue 1am googling of 'swine flu symptoms help panic' and then astonishing me with speedy recoveries (involving smartie stealing and general hyperactivity). Honestly, my nerves can't keep up with it. Despite this, we've had a busy few weeks at Home in Leiden, with not only the Divali event but also a lovely Swishing evening and the Parents' Question Time, which was a great success.
This week we are focusing on soothers, distractions and cheerups for our sniffling broods (and ourselves.)
I discovered this at 1am on the internet, although it appears all the best grannies know it anyway. If your child is coughing constantly at night and no-one's getting any sleep, rub their feet with a warm flannel, then rub in some Vicks VapoRub/Luuf or other decongestant rub on the soles of their feet, and then put socks on over the top. Within about 5 minutes they miraculously stop coughing and go to sleep! Vicks is available at Tucker Box, Botermarkt 23 (see www. tuckerbox.nl), but the Dutch Luuf or cheapie 'Inhalatie Balsam' in a tube from Etos is just as good. It isn't a long term solution but it does get you all a much-needed night's sleep.
Anyone have a Grandma's tip themselves? Email me on harriet@homeinleiden.nl!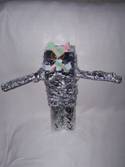 In between moaning and lying on the floor wailing (that's just me), we've been doing lots of craft at home ( knutselen - so handy that Dutch actually has a verb for pootling-around-making-stuff-with-loo-rolls). I must admit it goes well only if I promise Quentin 'not to interfere' at the beginning. The key certainly does seem to be making something of your own alongside and letting them get on with it (knitting is great: see earlier posts on this). Sinterklaas brought the children a stapler and sellotape dispenser of their very own, which sounds weird but they can make stuff for hours (only problem is what to do with it afterwards.) Hema has coloured staples for a bargainly 50c, which are very popular. To prevent your table getting trashed, you can buy plastic tablecloth by the metre, either cheaply at Plastic Huis (Langemare 57, see www.plastichuis.nl) or more chicly at van Manen aan Tafel (Hogewoerd 8, see www.vanmanenaantafel.nl ).
We are making a lot of Christmas presents. my best tip for these (with close supervision) is to buy ceramic paints from an art shop (I use Devire on Middelstegracht 89 mostly) and then buy white ceramic crockery from Xenos on Haarlemmerstraat and let the children paint it for Grandma or whoever. You then just stick it in the oven for a bit and it's dishwasher safe! Of course the paint isn't 'child friendly' so they have to be old enough not to eat it or stick it up their noses but as long as you watch them like hawks and cover them in an apron it's very successful! For Christmas cards, I always use a drawing by the children to make a print, to create really gorgeous cards that they (and you!) can be proud of. In fact, in my professional capacity, (cue shameless plug of my new business) I can make hand-printed cards out of your child's design - visit my website www.thetulipandthebutterfly.com if you are interested and email me.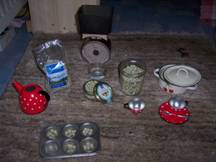 This sounds mad, but inspired by Marie's wonderful Montessori room I bought bags of cheapie pulses (eg erwten , peas) from my new favourite supermarket Dekkamart (on Langegracht), and gave them to the children with my old weighing scales, a tea set, lots of jam jars with lids and various spoons. It is astonishing how long they can play with this, especially (as was predictable) once some water got involved. Take a deep breath and don't mind a bit of (clean) mess, and let them pour, mix and measure. Note: if the peas get left in jars with water in them, they start to sprout. Not sure what they'll grow into, but we'll find out soon!
Oviously not ones for tinies due to swallowing and all that, but kept 2 3-year-olds and a 5-year-old happy for ages.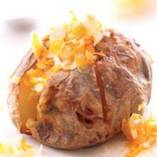 This new baked-potato, healthy speedy food restaurant/takeaway has just opened in Maarsmansteeg 10 (narrow alley alongside V&D). The two young men who have set it up are lovely, enthusiastic people who contacted me for tips on how to make it more child-friendly and accessible for the international community. It's a lovely space, and their food is YUMMY! They focus on baked potatoes with various fillings, but also do baked apples and a few other things such as homemade compotes and chutneys. The food is mostly organic and locally sourced, and they make a real effort to do things responsibly and sustainably. They are still in the early stages, but will soon have highchairs, a children's corner, organic smoothies and juices, and original toys for the children to play with (Mr Potato Head was my idea!). They both speak excellent English. They are happy to do half portions for children, and there's lots of room for pushchairs, especially at lunchtime. Moreover, they are really open to ideas, so if you have any comments or ideas for how they could improve, let them (or me if you are shy) know! Visit www.jacketz.nl to start to feel hungry.
This is the children's favourite poem at the moment (unsurprisingly.)
I have a little cough, sir,
In my little chest ,sir.
Every time I cough, sir,
It leaves a little pain, sir.
Cough, cough, cough, cough:
There it goes again, sir.
Robert Graves