The Drie October celebrations took place in unprecedented warm weather; apparently the funfair suffered loss of business to people simply heading off to barbecues and the beach, which isn't normally an option in Holland in October! Now we are firmly into Autumn with a capital A and as I dig out waterproofs, fleeces and the like which are all suddenly much too small I am wishing frantically that the children didn't have to grow at quite such an expensive rate...

It's the Herfstvakantie coming up now - autumn half-term, that is - and if you have school-age children you may be travelling, or perhaps taking time off here. The Leiden museums (as ever) have some wonderful activities laid on for that week; www.leidsemusea.nl lists everything in Boerhaave, the Hortus, Naturalis, Oudheden, Volkenkunde, the Lakenhal and the Sieboldhuis. If you're stuck for something to do, previous homepages (see link on the left) will list seasonal regulars; Olmenhorst [link naar www.olmenhorst.nl] is a wonderful pick-your-own orchard not far away near Lisse, for example.

And just to chase off those isn't-the-weather-awful blues, scroll down for an easy apple cake which will warm you up and make the kitchen smell wonderful. HomeinLeiden itself is going on a short trip and will be back at the end of the month, so until then, read on and happy baking!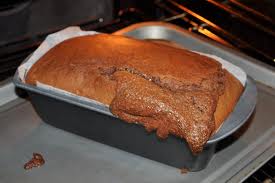 Exciting news from Mandy Trujillo who has for some time been running an informal playgroup at the Speelschans playground on the van Vollenhovenkade: the Rainbow playgroup is turning into an official peuterspeelzaal (pre-school) in the building of Speelschans , where on two mornings a week you can leave your children (from age 2 up) for a morning of play, music and activities accompanied by Mandy and her colleague Sonja. Mandy is English and Sonja is Dutch. Both have years of experience with care, education and play of young children, and both are qualified in early years teaching. They will each be speaking to the children in their own language, thus giving your child the opportunity to learn/improve in both languages.
They have a whole range of activities in store for the children, from making their own organic bread every week, through craftwork (knutsel ing) and singing to playing outside in the wonderful playground. Children of all nationalities are welcome. I've known Mandy for years and having seen her with my and other children I can't recommend this group enough. Timings will be 9.30-12 on Mondays and Thursdays during primary school terms. Click here for their brand-new website with information and details, or email Mandy/Sonja at info@playgrouprainbow.nl if you have any questions.



Jill has organised another Swishing Party, on Thursday 20th October at 20.30 at her home near the Haarlemmerstraat (please mail fraubowe@hotmail.com for address). No idea what Swishing is? Here's how it works.
In order to take part, we kindly ask you to bring along good quality ladies' clothes suitable for the autumn / winter season, such as tops, skirts, dresses, trousers, suits, jackets, coats, shoes, boots, accessories etc. All sizes, styles, fashions are desired. The items can be something that you no longer wear, or perhaps that you bought and have never worn - we've all got something like that in our wardrobe. Why do we do it to ourselves, girls? But that is the great thing about swishing; it's your chance to say goodbye to those items of which you have tired but you know others will desire, and in return you get to freshen up your wardrobe with new and exciting designs for free ! That is the best bit, it is for free!
From 20.30 - 21.00, the clothes that you bring on the night will be displayed. This is your chance to check out what's on offer, spot what you really fancy and of course have a good chat. At 21.00, the swish officially begins and it ends at approximately 22.30. To avoid disappointment, don't be late!
Naturally wine, tea and coffees will be served. What is a Home in Leiden social event without a few beverages? For additional information regarding Swishing , drop Jill an email at fraubowe@hotmail.com and she will happily clarify any issues.
Have you already seen the 'Find a Babysitter' section linked on the right of the page? A boon to any and all parents seeking some help / time off! (Nearly) all the sitters advertising here can be recommended by one of the HomeinLeiden team (just mail welcome@homeinleiden.nl), or there are testimonials on the page itself. And I can personally recommend the Dutch childminder in the Stevenshof who is looking for (a) new child(ren) to look after in her own home for up to four days/week - she was a much-loved part of our life for seven years!
Do you have some skills or knowledge you'd like to share, and do you enjoy the company of young children? Talk to Leiden Homelearners!
Homelearning in the Netherlands is not common, but Leiden boasts its own homeschooling group, run by Marie Vijendran and Rippy Gray. The group is thriving and celebrates its first birthday this month. Marie and Rippy already coordinate various different events for the children, but they'd like to reach out to the community for new volunteers who may have special skills (in any area! They're open to all sorts of ideas) that they would like to share with young children. Anyone interested in volunteering for a session can contact Rippy at ripgray@gmail.com. The group meets every week, either on a Tuesday or Friday, and their hours are are usually 11:30-3pm; have a look at their brochure for more information.
We couldn't work out where all the ideas from 'something for the children' and 'something for the grown-ups' ought to go, so they're being collected in a new separate section, HIL Top Tips, a link to which you will find on the right.
A HomeinLeiden reader recently attended Marie Vijendran's Mindful Birth classes, and wrote us a great review, which you can find here .
110g butter
225g sugar (caster, 'fijne kristalsuiker )**
225g plain flour
2 eggs
1 cup (225ml) apple purée
Preheat oven to about 175C

1.5 teasp. cinnamon ( kaneel )
1 teasp. allspice ( piment ; Albert Heijn sells it)
1 teasp. ground nutmeg ( nootmuscaat )
1 teasp. baking powder ( bakpoeder)
pinch cloves ( kruidnagel )
Mix the flour and spices in one bowl. Cream the butter and sugar together in another; beat in the eggs and apple puree, then fold in the flour/spices mixture. Bake in a lined loaf tin (see photo above) for 45-60mins, until a knife stuck in the top comes out clean. Delicious with lemon icing. When the cake's cool, mix about 100g icing sugar (or at a pinch poedersuiker) with lemon juice to make a thin glaze.
**Note on sweetness; this recipe assumes unsweetened purée made with (sour) cooking apples such as Bramleys. If you're using purée made from eaters, reduce the sugar a bit; if youre using commercial (sweetened) purée-in-a-jar, reduce the sugar a lot.