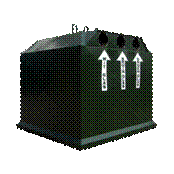 Glass can be reused without losing quality; but it is really important to separate glass by its colour in order to do so. In The Netherlands, glass containers allow the separation of three colours: clear, green, and brown. This is because new colourless glass can only be made from old colourless glass or new raw materials (sand and soda). Green glass and brown glass also require the original coloured glass. Bottles should be as clean as possible, and without leads and corks. Pyrex is not recyclable in these containers.
When you buy certain glass (and plastic) containers (such as beer bottles), you also pay a small extra amount of money: this is called ' statiegeld' .. Do not throw these bottles into the glass container: them back to the supermarket. There are special machines for this, usually outside (in Digros) or in the back of the supermarket (Albert Heijn, Hoogvliet). You have to put the bottles inside and then you get a ticket which you present to the cashier to get the 'statiegeld' back. 'Posting' bottles is a general favourite with children!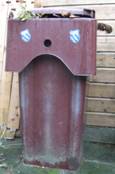 Organic refuse is called GFT ( Groente, fruit en tuinafval ). If you live in the city centre, there used to be GFT containers for you to put your waste: these have been abolished, as it turned out the council was using more energy collecting the stuff than was saved! You can compost it for your garden (see how here http://www.gardenorganic.org.uk/organicgardening/compost_pf.php ), of if you don't have one, you could always make a compost friend. or get an allotment. However, if you live in a house outside the Singel, you get a brown mini-container to collect your GFT garbage (a bit confusing, since you would expect to get a green one). GFT is:
Vegetables, fruit and potatoes
Coffee filters and used thee bags
Food remains (fish spines, meat bones, cheese, bread, eggs and nuts)
Plants, grass and leaves from the garden.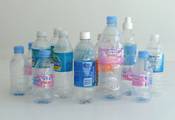 Firstly, do try to reduce plastic waste as much as possible. Buy fruits and vegetables without packaging (eg in the market), choose products with a paper package instead of a plastic package and bring your own shopping bag instead of buying or accepting new ones. Also, do NOT buy bottled water!
From January 2010, all Dutch city councils have to provide the facility to separate plastic waste for recycling. At present, you can take your plastic packaging to Milieustraat (J.C. de Rijpstraat 11, Monday to Saturday from 8.00 to 16.00). However, there will shortly be various containers placed around Leiden to collect plastic, recognizable by the 'Plastic Hero' figure.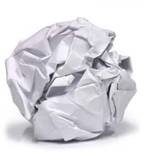 Your old paper will be burned if you throw it out with the rest of your refuse, which is more damaging to the environment than recycling it. In Leiden, paper is collected separately in big containers, which containers are usually placed next to the glass and textile containers. You can put cardboard into these containers.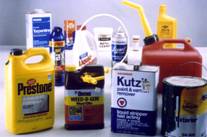 Chemical waste, meaning products that are harmful to environment and health, need to be returned separately to Milieustraat, J.C. de Rijpstraat 11. This is open Monday to Saturday from 8.00-16.00 hours. You should bring your chemical waste in a sealed packaging (preferably in the original packaging), and if possible with a label. You will need proof of identity (driving licence, passport) to show you are a resident of Leiden.
Sometimes you can return chemical waste to the shop where you purchased the product: ask the retailer whether this is possible.
You can return batteries to the store where you bought them and also in most supermarkets.
Old drugs can be handed to all pharmacies and some drugstores.
Injection needles can be handed to the pharmacist and doctors only in a special injection box. This is available free of charge at the pharmacy.
Photo chemicals (for individuals) you can usually return to the address where you purchased the chemicals.
Paint waste etc. can be returned to most do-it-yourself shops.
The list below contains items that belong to 'hazardous waste'. This list includes products that are used regularly by people at home and also harmful products that are used by few people: such as cooling liquid for the car, brake fluid or liquid toner. Follow your common sense for those products.
Batteries
Energy saving lamps
Fluorescent tubes
Liquid drain cleaner
Lamp oil
Pesticides / Insecticides
Petroleum
Medications
Mercury thermometers
Injection needles

Paint, lacquer, stain and wood preservative (not acrylic or water-based paints)
Mercury switches (such as 'non digital' heating thermostats)
Turpentine
Thinner
Paint stripper
Paint thinner
Brush cleaner
Benzine
Liquid to develop pictures
Hydrochloric acid
Batteries
Gasoline
Engine oil
Oil filters
Last, but not least, you can check the website of Milieu Centraal for practical and reliable information concerning all kind of environmental issues.
Tel. 0900 1719 ( € 0,15 p.m.)
Website: www.milieucentraal.nl.