Well it's non-stop bunnies and chickens and annoying-bits-of-chocolate-to-sit-on-and-get-dodgy-marks-on-your-trousers at our house, with a sort of Easter basket production line going on. I'm beginning to wonder what to do with them all..
Anyway, here's some ideas of Eastery things to do:

Friday 9 April, 12.00 - 13.00 - come and join in for a delicious lunch and a chance to meet new people from all over the world. Please do email middenkade@VKCdespiegeling.nl.
Most museums are open on Eerste Paasdag (Easter Sunday) and Tweede Paasdag (Easter Monday) - and they have lots of special activities:


11.00 -17.00: Join in a treasure hunt with chocolate prizes, learn about other cultures, and join in a competition to guess how many eggs are in the mountain of eggs! Museum is free for children under 12 over the Easter period. See website.


11.00 - 13.00, 14.00 - 16.00: Discovering bones, feathers and fur. See website.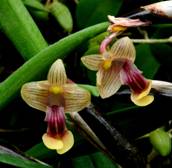 2-11 April there is an incredible orchid exhibition, with special opening times 2 nd -5 th April: it's open 8.00 - 9.00 for photographers, and 9.00 - 18.00 for everyone else. It's likely to be pretty busy so worth going early! See website.



Dille and Kamille have the most lovely baskets , perfect for collecting eggs 'hidden' in the garden or park and nice enough to keep and use year after year. They also have butter moulds to make lamb-shaped butter like those in the supermarkets - butter is ridiculously easy to make, just put some cream in a (Bonne maman) jam jar and get the children to shake it for ages and ages. and you end up with butter. You then discard the buttermilk, wash the butter under running water and pat it into whatever shape you like (eg a lamb in one of these moulds). I buy discounted cream from Tuckerbox for 25c and use that, but, as Joseph might have sung, any cream will do. Dille and Kamille also have nice egg cups etc that you could paint and decorate (for china ones use ceramic paints, e.g. from Terpentijn art shop, wooden ones use acrylic and then varnish it on top) as lovely presents.

Blowing eggs is great fun and guaranteed to make people of all ages laugh at the rude noises as the egg comes out. There's a good description of how to do it at http://www.wikihow.com/Blow-Out-Eggs You can buy white eggs in most of the supermarkets in big trays, so you have a better canvas for painting. The eggs do end up very fragile and liable to cause tears if squished by overenthusiastic children, but that's all part of the experience. Do plan a meal of scrambled eggs or an omelette afterwards!
Albertheijn always have a range of tempting children's melamine crockery etc also nice enough to use year round, and the market is wonderful for blossom branches and all sorts of Eastery twigs.

This is yummy and fun to make with children. ok it's not exactly nutritious, but hey ho.
225g milk chocolate (verkade choc is now fair trade, which is good news)
50g butter
2 tablespoons of golden syrup (available at tucker box or Albertheijn)
100g cornflakes (you can get own-brand ones very cheaply at supermarkets)
Packet of candy-coated mini eggs (for actual mini-eggs, Tucker box, for something similar Jamin)
Put 10 paper cases into the hollows of a muffin baking tray.
Melt chocolate with butter and golden syrup in a pan. Stir in cornflakes gently, and then divide between the cases, making a small hollow in the middle with a teaspoon.
Place two or three eggs in each nest, and put in the fridge for an hour to set.
Eat them! They last for about 3 days in the fridge, in theory, but this is extremely unlikely to happen.
HAVE A LOVELY WEEKEND EVERYONE