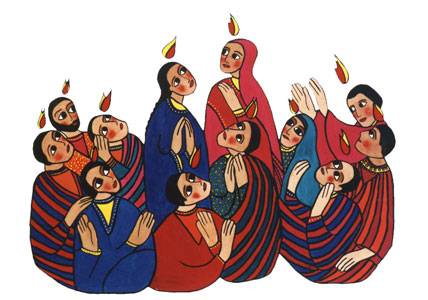 May 23 will be Pentecost, (Pinksteren, a rather charming word, in Dutch) - when, according to the Christian faith, the Holy Spirit came down and bestowed the gift of speaking foreign tongues on the disciples. Just like that. No Groene Boek or language lab or struggling with separable verbs. For so many among our community, battling hard to learn Dutch (and to get the opportunity to practise it without feeling shy or being answered in English), a little speaking in tongues could come in awfully handy. For most of our children, however, it is almost a reality - the gift of multi-linguality has been given to them by our decision to live international lives and our dedication to their exposure to different languages.
This week I've chosen a few tips for parents navigating the world of multi-lingual children.

First of all, do it, do it, do it! There are still people who like to bring up the outdated disapproval of bilingualism, but there is enormous amounts of research that shows the benefit to children not only directly (as in you grow up speaking more than one language, woo hoo!) but also indirectly, such as a reduced likelihood of dementia in old age. Moreover, 60 % of the world has more than one mother tongue, so it's hardly exceptional! The most important issue is that children receive an enriched language environment at home, and this means ideally everyone speaking their own mother tongue to their children. It's extraordinary how easily one adapts to having two or three languages in a home: it is admittedly easy for us, as we have only English and Dutch, and we speak each other's languages fluently, but I know many effortlessly tri-lingual children. Sending your children to a Dutch-speaking peuterspeelzaal and/or school is, I believe, a wonderful way for them to learn Dutch with remarkably little effort or expense on your part, and integrate seamlessly into the community.
There are lots of books on the subject, but my two recommendations are: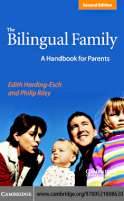 The Bilingual family by Edith Harding-Esch and Philip Riley

Growing up with two languages by Una Cunningham-Andersson
Both these books give a reassuring, practical approach to the issues relevant for any family faced with more than one language at home, and offers strategies for those daunted by the task! The latter book has a particularly useful section regarding teenagers and later issues, and the former a helpful flow-chart system for working out your family's plan.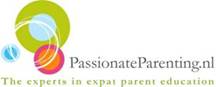 Raising Bilingual Children by Eowyn Crisfield (BA TESL, MA Applied Linguistics).
Wednesday April 28th, 19.30-21.45, € 35 per person or € 52.50 for couples (pre-paid)
Time : 7:30pm - 9:45pm
Venue : van Hogenhoucklaan 89, Den Haag (Behind Bronovo Hospital)
This seminar is run by Passionate Parenting, who say 'Are you also teaching your child Dutch, French, German, Spanish or Arabic? Multicultural, multinational, multilingual? Eowyn offers an excellent lecture on how to raise multilingual children, with all the guidelines, practicalities and important details. This talk will answer many worrisome (language) questions for multi-national parents considering a creche, peuterschool or primary school for their international children.' To register, go to http://www.passionateparenting.nl/bookonline.
Passionate Parenting also offers the possibility of a small-group workshop with Eowyn in May for parents to plan in detail a workable language plan for their family with guidance for every step. Visit the website www.passionateparenting.nl for more information.
www.biculturalfamily.org Interesting website with lots of information, including links to lots of articles etc. There is an online magazine, Multicultural Living , to which you subscribe to with a one-off payment. However, there is so much information on the website that one hardly needs to. l

www.bilingualfamilynewsletter.com Quarterly newsletter to which you subscribe for a yearly payment.

www.littlelinguist.co.uk This is a British website selling all sorts of books and learning stuff in many different languages. Useful if you are trying to source, say, an attractive alphabet poster in any language you want!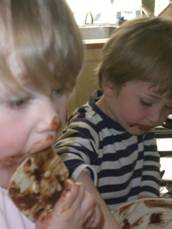 And then after all that worthy activity, make some very easy chocolate cake!
140g plain flour
2 tablespoons cocoa powder
2 teaspoons baking powder (bakpoeder)
2 pinches salt
220g sugar
125ml milk
125 ml vegetable oil (I use Arachide, peanut oil)
2 eggs
Grease a spring form cake tin, preheat oven to 180 ° c.
Mix dry ingredients, then add the rest of the ingredients and whisk until really smooth.
Pour into the cake tin, bake for 35/45 minutes.
If you want a cake covering, melt about 200g chocolate and mix in some cream, then pour on top. Yum!
Next week...learning Dutch as an adult!