It's the nights-closing in time of year around the clock change, so where do you stand on those long winter afternoons/evenings? What will they mean to you: dull, dark stretches of indoor Purgatory with awful weather and nothing to do, or wonderful atmospherically-lit and gezellig times with the family at home and abroad? Either way, let HomeinLeiden show you the way to stride cheerfully into the wet winter darkness?



Let's face it, the weather is going to be basically foul for the next few months, and if you're not properly wind- and water-proofed, getting out will be a lot more unpleasant. Depending on your mode of transport, you need some combination of brolly, properly rainproof coat and waterproof trousers. Normal brollies don't survive long here on windy days, as you've probably noticed from the umbrella skeletons left littering the place, but the Senz umbrella ( www.senzonline.com , see above) is certified up to wind force 10, beyond which you probably shouldn't be outdoors anyway.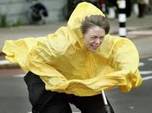 For cycling I currently use the coat-and-trousers combination, but I am hesitating over a poncho (a.k.a. regencape ) for shorter trips; it's cheap and cheerful and a lot easier to don rapidly as the downpour starts . They are great for children on bike seats, too; slipped over the head once the child is already strapped in, they keep the child very dry indeed. Hema has plenty of cheap'n'cheerful rain clothing, but longevity is not always its strong point. Agu capes are a little more expensive but excellent value as they last for ages. Most bike shops have a range of rain gear, and the Klokpoort on the Hooigracht is my personal favourite both for its range and the excellent service/advice. For under-fours (and many over-fours) a set of tough nylon waterproof dungarees like these (see website) will repay its purchase value hundredfold in the amount of washing you will avoid.
Wellies (that's rubber boots, to the non-British) are essential for young and old alike and can be bought more or less anywhere in all imaginable designs (Hema, shoe shops, even Digros at times, and Intratuin has a wide selection including seriously tough Dunlop ones in children's sizes.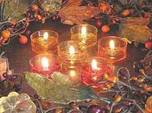 Yes, they are a bit studenty, and they're lethal when small children are around, but after their bedtime, a few of these flickering around your living room instantly generate the right kind of atmosphere for listening to rain driving against the windows. Look around you the next time you cycle home; through all those uncurtained front windows you will see that the Dutch are uncrowned kings of candlelight in the home. Why not try it?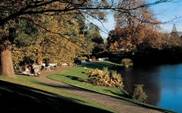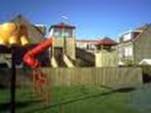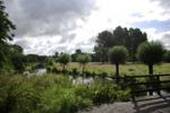 Now you and the family are thoroughly weather-proofed, there's no excuse for not getting out. In addition to the parks listed elsewhere on the site (see 'Parks' in the menu, left), remember that Leiden 's wonderful speeltuinen are (mostly) open all winter as well. The Hortus (botanical gardens) on the Rapenburg also has plenty going on (and convenient greenhouses if the weather's really too awful), see www.hortusleiden.nl . A little further afield, the beach for me really comes into its own in winter when you're not obliged to share it with thousands of others, and in all but the most truly abysmal weather your children will happily play in the sand for ages, probably longer than you want to stand watching them . Bus 37 from Central Station (www.connexxion.nl or www.ov9292.nl for more information) will get you to Katwijk Boulevard in half an hour, and even in winter there are plenty of places to warm up with chocolademelk met slagroom afterwards.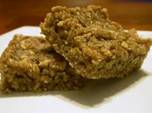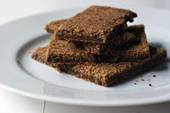 After all that getting out and about, how about something to eat? These two recipes are quick and easy enough for anyone over about five to measure out and mix, although the flapjacks do involve melting on the hob so you can't entirely leave the children to it. Light a couple of tea lights and eet smakelijk !
250g butter or margarine; 250g Demerara sugar ( ruwe rietsuiker ); Approx. 400g porridge oats ( havermout ; I use the cheapest I can find, Quick, or Euroshopper. Not 'havervlokken', which are too coarse)
Melt the butter in a saucepan and stir the sugar in until it starts to melt (not bubble; you don't need to make toffee). Then turn the heat off and add the porridge oats. If the oats are coarse and less flour-y you might need a bit more than 400g to soak all the liquid up. This is not a recipe of hair-fine ( haarfijn ) precision.
Squidge it firmly into a baking tin (or it will crumble to pieces) using a pallet knife; I use a rectangular tin about 33x25cm. Bake in a preheated oven for 20-25mins. Temperature 175 ° C if you like your flapjacks pale tawny gold and chewy (I do); 190 ° C if you prefer them crunchy, and old gold with caramel-coloured edges. Cut the tin into squares while it's hot, but wait until they're cool before taking them out.
225g flour; 225g light brown soft sugar ( lichte basterdsuiker ); 140g butter; 1 teasp ground ginger; ¼ teasp baking powder (try Tuckerbox, www.tuckerbox.nl on the Nieuwe Rijn).
Mix the dry ingredients in a bowl. Add the melted butter (I use the microwave; about a minute or less) and mix first with a spoon and then with your hands into a dough. Press firmly into a tin about 25cm square. Bake at 180 ° C (Mark 4) for 30-35mins; they will not change colour much. As for flapjacks, cut while hot and leave to cool in the tin.