Happy New Year to everybody, and I hope all the red cardboard firecracker-wrappers have finally been washed out of your neighbourhood by all this rain.
What are you like with New Year resolutions? I have never been a great one for setting them, let alone keeping them... but this year necessity drives me to one crucial resolution; perhaps other international mothers will recognise my problem? Printed small at the end of this page ...
Much more appealing are plans for the new year which involve new things, interesting activities, food or all of the above, so I've put together a few ideas which cover various aspects of these.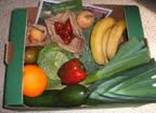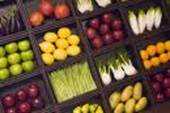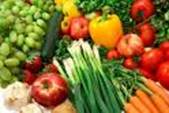 This was the resolution of 2010 which undoubtedly made me and the whole family a whole load happier! Home delivery of organic veg here isn't exactly widespread (yet) and when a friend put me on to Kievit (www.kievitamines.nl) last January I was delighted. Kievit is a Katwijk-based family company which does weekly home deliveries of organic fruit and veg (and a whole lot more besides) at reasonable prices. Reality check: their goods are cheaper than Albert Heijn's (ridiculously poor) organic selection and are delivered to your door. What's not to like?
Kievit offer three kinds of 'package' in three sizes; you hear on the Friday what's coming this week, and they really do very well at not giving you tons of the same stuff in those dull root-vegetable winter months. You then have until Tuesday noon to order extra anything from their excellent online market, before they deliver around 5-7pm on a Wednesday. They also do eggs, cheese, wine and the like, plus (my favourite, with a large family) the POTATO ABONNEMENT. No more struggling back from the market with panniers stuffed with kilos of the things! Kievit also aim for (and primarily succeed in) using local and regional producers as much as possible, rather than bringing you organic mange-touts from Honduras in January with all those food miles. We've been customers for a year or more now; it saves us (okay, me) enormous amounts of thinking, carrying and stress and I can't think of a bad thing to say about them.
One old favourite of HomeinLeiden - the Vogelwijk Wednesday morning group - has a lovely new website designed by Laura with all the relevant information on it. The group still meets on a Wednesday morning 9.30-11.30, and it's a great place to meet people and to let your child safely and happily rampage while you enjoy a cup of coffee and some adult company. You can see the new pages here, which is also where other groups are listed.
If anyone knows of any additions or changes to these groups, by the way, please do drop us a line (welcome@homeinleiden.nl), as the current HomeinLeiden copywriters have slightly older children and might miss developments in the baby area!
Watch this space, too, for news of a wonderful new mothers-and-toddlers group set up by local qualified childminder Mandy Trujillo ...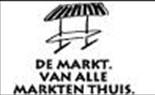 I may well be preaching to the converted, but still: Go to the markets! The choice and prices are (in general) unbeatable for a whole range of things (cloth ... toiletries ... leather goods ...), and certainly for fruit and veg the market knocks the supermarkets into a cocked hat as far as I'm concerned. There is an astonishing range of fish for sale on a Saturday (and you can secretly watch everybody doing that Dutch thing with whole herrings ...); on Wednesdays there are fewer stalls but there is the organic section down by V&D, and if at any stage your legs or stamina give out, the city centre is stiff with cafés to fortify you with a nice koffie and gebak. My personal favourites are Café Macchiato and Vooraf en Toe, both on the Nieuwe Rijn a short walk along from the Stadhuis away from V&D.
And while you're there, why not nip round the corner to Meltem Delicatessen in the passageway between the Nieuwe Rijn and the Breestraat, where they have wonderful and affordable lamb and will prepare stuffed boned shoulders for you. Top tip for lovely wool-lined moccasins is the slipper stall down the slope of the Oude Rijn on the same side as Australian. And a labour-saving tip for when the snow's too deep to make it to town: Kruts the greengrocers (the ones in the enormous red lorry, probably the best produce on the market and one of the dearer) now do home delivery twice a week - mail krutsgroentenenfruit@hotmail.com for more information.
The Leiden area also boasts local markets; in Oegstgeest (Lange Voort) on a Tuesday; in the Stevenshof on a Thursday, at 5 Meiplein and in the Merenwijk (Kopermolen) on a Friday.
We have been approached by an American TV show (I'm serious!) called House Hunters International. They are looking for people who have relocated to Leiden and bought a house, and would like to share (part of) their lives with viewers in the USA. Here's what they say:
" House Hunters International tells the story of an individual or family who has bought property outside of their native country. Being on our show is a lot of fun for our participants and a great way for them to document their exciting search for a home and new life abroad. It's also a very positive show which offers a wonderful opportunity to inform our viewers about interesting countries and cultures worldwide."
Are you in the process of househunting, or have you recently purchased a house here? Would you like to be involved? Contact Kristen.lombardo@leopardfilms.com if so - and if you're chosen, tell HomeinLeiden when to tune in!

Jessica
This is the last contribution to the homepage from me, as it's time for a change, and Jessica will be managing things for the next few months, with Nicole to back her up. Thank you to everyone who's sent me feedback and extra information and please keep it coming: this is your website and we love your contributions. Now, take it away Jessica!
• Alice
*My intention this year is not to swear in front of the children. As I am their primary (ok, only, unless you count David Attenborough) source of English, it's a bit of a giveaway if they come out with something they shouldn't ...