I don't know about the rest of you all, but, to me, January and February always seem like such long, gray months with nothing much to look forward to until around Easter. All the festivities are over (and, as an American, my festivities begin in late November with Thanksgiving), the weather is generally soggy, and everyone seems hunkered down in survival mode. Unfortunately, I can't make the weather any better - I would if I could! But I can offer some suggestions for how to make the coming months bearable.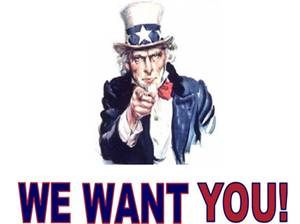 Home in Leiden . Your favorite Leiden website is run by an all-volunteer organization. We're always in need of people to write or revise sections of the website, help organize events, or generally offer new ideas on how to foster community in our great city. Get in touch with us if you've got something to offer or just want to know how you could help. I'm particularly in need of events to place on the "What's On" community calendar. So help be my eyes and ears around Leiden. You can email me at Jessica@homeinleiden.nl or welcome@homeinleiden.nl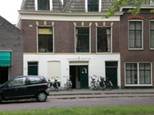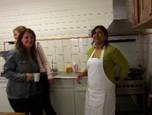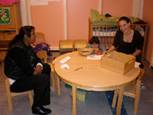 We mustn't take it for granted: the VKC (Vrouw Kind Centrum) on Langegracht (between Aldi and Digros) is an absolute treasure, and we need to support it to make sure they continue to receive their funding. Run entirely by volunteer women, it is a resource for women from all backgrounds and countries to come together to meet, learn, teach, and enjoy themselves. All the courses have free childcare and are extremely affordable (around €1 per lesson or €10 for 10 lessons) - not only is the both beginners and intermediate Dutch conversation, but also English, computing, jewelry making, sewing.. among many others. On Tuesdays there's a very friendly lunch for everyone, cooked each week by someone different so it's a great way of experiencing all sorts of different cuisines. Almost all the activities are on What's On This Week, but do check out their website www.vkcdespiegeling.nl or just drop in and say hi!
VKC De Spiegeling Open : Monday & Tuesdays 09.00-14.30
Langegracht 57 Thursdays 09.00-13.00
2312 NW Leiden Fridays 09.00-12.00
If you've got young kids, it can be an absolute sanity saver to have a place to take them regularly, let them play, and get to talk to real live adults! The Vogelwijk Playgroup has a new and updated website: http://www.homeinleiden.nl/html/vogelwijkwoensdagpeutergroep/index.html
If you live on the other side of Leiden, work on Wednesdays, or are just looking for another place to go with your young children, there is a new playgroup starting up at the Roomburg (Speelschans) playground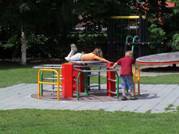 www.despeelschans.nl
This multicultural Playgroup will meet on Thursdays starting at 10:30. There is both a nice little indoor play area for rainy days, as well as a beautiful playground for those (all-too-rare!) sunny days. There is a 2 euro fee per family to cover the rental of the indoor space.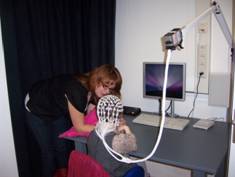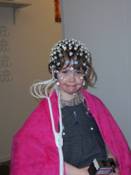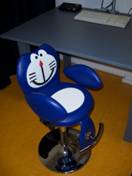 We've been asked to help find children aged 4/5 for this research at the Leiden University Faculty of Social and Behavioural Sciences, carried out by a lovely Bulgarian woman called Zsofia Takacs. They are investigating to what extent (animated) images help children to learn and remember words, which is of course extremely important in the process of learning both at home and at school. To participate, there is one session in the lab (near the LUMC) and three or four shorter ones at your own home. For the first session the child wears an EEG helmet which they find very exciting, and then sits on a special chair in a room looking at animated images on a computer. My daughter much enjoyed it, and was frightfully proud of herself and her 'diploma' that she received afterwards. The researchers are all very child-friendly people and she loved all the attention. My son and I waited in a side room with lots of paper and colouring pencils, and all in all it was good way to fill a rainy afternoon while contributing our bit to modern science! Please do get involved if you can, and enable Zsofia to make some really interesting findings for her PhD! Email her on mukibaba@gmail.com as soon as you can.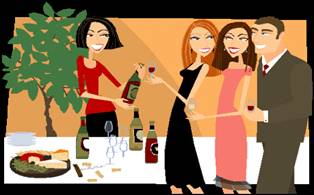 There are always a thousand and one excuses for not entertaining. It can seem intimidating if you're not used to having people over. The house may not seem clean enough, you may not have matching cutlery or glassware, and you may just feel tired from all the demands of family and work. But there's no better way to brighten up these dark days than inviting a few friends (or potential friends) over. Plus, you don't have to have a formal dinner for 12 (though that's nice too!). If putting on a full dinner seems a bit too much, have some friends over for drinks after the kids are in bed. You can get some cheap bubbly (cava or prosecco instead of champagne) or wine and some cheese from the market and, for under 20 euros, entertain for an evening. You know how much you like to be invited places. Reciprocate! You'll be glad you did. Speaking of entertaining, if you can't stand the thought of organizing yet another children's party . .. . or have left it a bit late, why not check out the site of former Leidenaar Jane Archer and her sister? They promise to relieve parents of the onerous task of coming up with a party theme, finding invitations, figuring out games, and baking cakes! Plus much more . .. . Their site just went live, so take a look www.therescuepartycompany.com.

And . . . . finally . . .. many thanks to our indefatigable Alice who steered the website through this past Autumn . . . while also working, raising four children, and preparing to move (never fear! She's staying in the Leiden area and is still actively involved with Home in Leiden!). Not only did Alice write timely and witty homepages on a regular basis, she almost single-handedly authored the vast "Children's Health " section for Home in Leiden (take a look if you haven't already) and was fantastic about answering email queries that came into the welcome@homeinleiden.nl address. She's a hard act to follow and, I admit, it's a bit intimidating to be the next volunteer in line after her. We wish Alice good luck in her move.