Whether you call it half-term because you're British, winter, voorjaars, or krokus vakantie because you're Dutch, or winter vacation/winter break because you're North American (or whatever else you may want to call it!), the fact is . . . the schools are out. Even if you don't have school-aged children, you'll no doubt notice that the crèches (daycares) are emptier as the little brothers and sisters of school-age kids are also on vacation, the roads aren't as busy, and things are just that little bit calmer.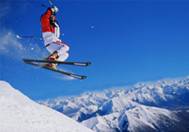 It seems that most of the population of the Netherlands has decamped to the mountains to ski. As an American from a poor and not overly mountainous region, the idea that so many people would go skiing seemed impossibly exotic and chic to me when I first moved to the Netherlands. After 11 years here, though, I've come to realize it is actually reasonably easy to get to mountainous areas for skiing (especially for my American sense of space and distance) and, depending on how you do it, not unduly expensive. Be that as it may, if you're not planning on going skiing because: a) you don't have the money; b) you don't have the time off of work; c) you have no idea how to ski; d) you have no interest in skiing; or e) all of the above, there's still plenty to do over the break.
Our fabulous local museums run all sorts of activities for children during the vacation week. Even if your children aren't yet school-aged, there are normally activities like coloring and legos to keep them busy. I've put the general activities on the What's On calendar. Do check the websites yourself, though, as yours truly doesn't have the time to put every single activity in all our area museums on the calendar. If your Dutch isn't particularly good, you should still be able to get a general idea. Or call the museums yourself because most of them will be happy to give you a rundown of the activities in English.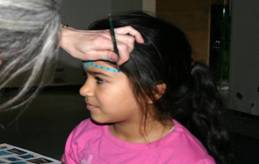 Check out the Ancient History Museum for face-painting, legos, stories, and tours for kids at http://www.rmo.nl/actueel/activiteitenagenda/voorjaarsvakantie-2011 (the RMO is free for children 12 and under)
For the Natural History museum: www.naturalis.nl
For the Anthropology museum: www.volkenkunde.nl
For the medical and science museum: www.museumboerhaave.nl/museum-/actueel/agenda
If you want to go a bit further afield, why not visit the Army Museum in Delft? A mere five minutes walk from the train station, it's a great outing if you've got children who love knights, cannons, and tanks! (plus, even if you're a pacifist, there are fun activities for kids and you can always put your own spin on all things military to salve your conscience!)
http://www.legermuseum.nl/legermuseum.nl/legermuseum.nl/i001145.html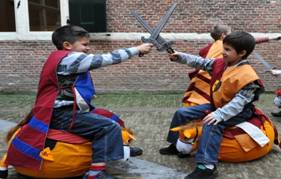 One of my family's favorite expeditions is to the Panbos (literally, Forest of Pan). Although, to my rural American sensibilities, calling it a "forest" is a bit much, various trails lead you through woods and dunes. Supposedly live foxes and ferrets have been spotted recently, and, if you're lucky, you could see some deer or rabbits. There are also bits of an old World War II tank wall to be seen, as well (can you tell I've got a little boy who loves all things military?). It's located between Katwijk and Wassenaar and there is a conveniently-located pancake house just across the road. If you've got older kids, you can bike here from Leiden in about 30-40 minutes. If you've got a car, it's a 15-20 minute drive.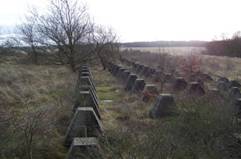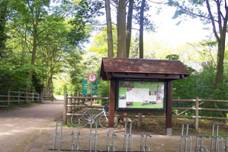 If skiing isn't your thing, you've left planning a break till a bit late, or you just suddenly feel like a change of scenery would be good, why not use this week for a short mini-break? Despite the fact that the Netherlands is really small, there's a lot to see. You can also easily use public transport to get to areas of Belgium, Germany, and France. In fact, that's what we're doing this week. We use the fantastic Hotel Aanbiedingen site (literally, hotel deals or discounts). Don't let the slightly garish and clunky design put you off. All hotels are 30 euros per person per night and kids under 12 are generally free. Do be aware that there is a 15 euro booking charge and breakfast is generally not included. We tend to go the cheap route, forgo the overpriced hotel breakfasts, and bring some bread and cheese along to cut down on costs. You can search for "resort" hotels with indoor pools, bowling alleys, etc. which are great favorites with the kids. We found very good deals on two different hotels in Germany, so off we go! (and, no, I'm not working for the site nor getting any promotional benefits! I just think it's a good way to find an affordable place to stay).
Yes, we at Home in Leiden are a bit of a broken record on this subject. But, truly, one of the aims of Home in Leiden is to help create community. And community is created by people coming together live and in-person. Plus, we all know that having very young children can be extremely isolating, whether you're a stay-at-home parent going mad with no adult interaction or a working-outside-the-home parent with little opportunity to meet other parents.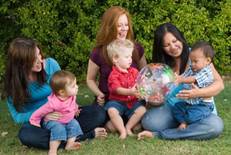 In addition to the wonderful Vogelwijk playgroup on Wednesday mornings, our intrepid Natalia has started a new playgroup at the Speelschans (Roomburg) (www.speelschans.nl) playground on Thursday mornings. This group has just gotten going and needs more people to show up. It meets on Thursdays starting at 10:30. There is both a nice little indoor play area for rainy days, as well as a beautiful playground for those (all-too-rare!) sunny days. There is a 2 euro fee per family to cover the rental of the indoor space. Contact Natalia if you'd like more information. nmidcap@gmail.com.
And not only has Natalia started a great multicultural playgroup. Mandy has started a bi-lingual parent and child group! This group will also meet at the Speelschans playground, but on Mondays from 9:30 - 11:30 AM. Mandy writes, " We are a Bilingual group (English/Dutch) for parents and their children. For the younger toddlers, going to play at a playgroup (peuterspeelzaal) doesn ? t always come naturally. If their parents are in the background, sometimes they can relax much more and feel safe. Together with their parents, the children can get used to the space, the toys and get to know each other; giving them confidence when the time comes to move onto playgroup. The children and parents come into the room in the morning with a piece of fruit for the fruit basket to share with everyone at the end of the session.
Then the children are free to play with all the beautiful toys. The parents are invited to make a simple craft from natural materials such as wool, beeswax or paper that is inspired by the season of the year or the upcoming holiday. After craft/play time, the children and parents clean up together and then play circle and movement games in English and Dutch. At the end, all the parents and children sit around the table and share the fruit. All Ages are welcome.
For more information contact Mandy or Sonja: playgrouprainbow@gmail.com.
And, last but not least . . .
Thank a Home in Leiden volunteer!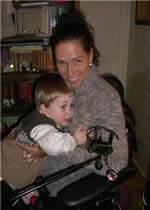 You may have noticed that there was a long break between new home pages. That's because our amazing Tanneke was on a well-deserved vacation. Tanneke is the woman behind the scenes who does all the nuts and bolts stuff that the rest of us can't seem to figure out. Without Tanneke, the site wouldn't really be up and running at all. Thanks, Tanneke, for all your hard work!
OH . .. and, as always, drop me an email at Jessica@homeinleiden.nl or welcome@homeinleiden.nl if you've got events for the What's On calendar, suggestions, or want to get involved.