Well . .. actually, as we know, it's *not* Summer yet. However, the last few weeks have certainly *felt* very Summery. In fact, I read that last month was one of the warmest and driest Aprils on record. Of course, we should all be very concerned about global warming and such, but due to the Easter and May vacations falling at the same time for Dutch schools, meaning one very long break, this normally eco-conscious person savored the long, warm, and sunny days. Keeping my dear son entertained during the break was so easy - open the door and let him out!
Although it looks like it will begin to be cooler and rainer in the coming weeks, there's still tons to do to keep the children . . . and adults . . . entertained.
For instance, why not go visit an exotic market, plonked right down in the heart of a fairly typical Dutch village? Yes, that's right. There will be an exotic market in Warmond, of all places, this coming Sunday, the 15 th of May, from 11:00 AM til 4 PM.




It will be by " Het Oude Raadhuis" on the "Dorpsplein." Warmond is small, so it shouldn't be too difficult to find! There will be different exotic products on display, and Home in Leiden's own Aanchal will be running a stall there for selling Indian handicrafts such as fancy bags, clothes, jewelry, small decorative boxes and other assorted nice things. There will be about 15 stalls selling exotic products and also a 'gezellig' terras op de Dorpsplein.'


Wonderful Argentine import Marcela is starting a new series of architecture, 3-D design, and general creative development classes in The Hague at the British school in Vlaskamp, quite near the center, but easily accessible from the A4, A44, and Central Station.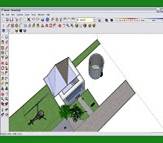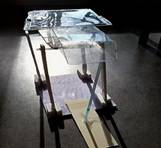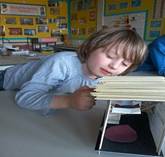 The classes have already begun on Wednesdays from 3:30 til 5:00 PM, but Marcela will pro-rate the cost for children joining from now on, and it's not necessary to have started at the beginning to join in, as Marcela can easily incorporate new children. The classes will go on until the 29 th of June.
My son did classes with Marcela back in February and March and was very eager to take them up again, though it meant putting his beloved clay lessons with the amazing Odette on hold. I'm taking my son down to The Hague on Wednesday afternoons and would be happy to drive another few kids along with us, if travel is the problem. You can contact me at Jessica@homeinleiden.nl if you'd like to carpool.
For more information about the lessons, Contact Marcela at: mv.aa.info@gmail.com
http://mvaa-architecture.blogspot.com/p/l-i-t-t-l-e-r-c-h-i-t-e-c-t-t-e-l-i-e-r.html (don't be put off by the slightly messy website. The classes are really good!)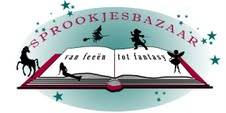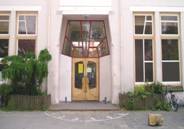 The Vrije (Waldorf/Steiner) School Bazaar is a big yearly event, and you don't have to love gnomes, elves, or playing the recorder to have a great time there. There are always fabulous bargains on gently-used children's clothes, wooden and other natural toys, and books. There are also lots of games for children, theatrical and musical performances, treasure hunts, and lots of yummy food and drink, much of which is home-made and organic. This year's theme is "Fairy Tales and Fantasy" and, in keeping with this theme, there will be activities such as belly dancing (1001 Nights), a magic carpet, and possibly an Emperor with "New" Clothes wandering around. All proceeds will go to charity.
When: Saturday, 28 May
When: 10:00 AM to 3:00 PM
Where: Vrije School Mareland (Noord), Maresingel 19, Leiden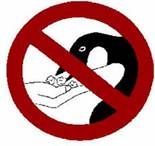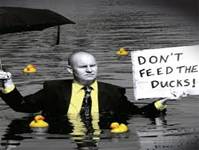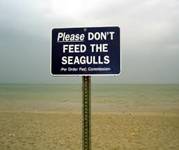 Yes, it's sad but true. The City of Leiden has recently launched a campaign asking the well-meaning citizens of our lovely town to please not feed the ducks. Feeding the ducks at the Plantsoen Park, very near our house, has been a favorite pastime in our family since we moved to Leiden 7 ½ years ago! My son still loves to feed the ducks and was truly sad not to be able to trot up to the canal with the moldy bread bag in his hand anymore, despite being a "tough big kid" at the grand old age of 8! And, now I really have no idea what to do will all my moldy bread anymore (making penicillin doesn't seem very practical), but we'll have to find some other use for it. Apparently, the Ducks of Leiden are TOO FAT. Their life expectancy has plummeted and water quality has lessened, all due to people like me. Lest you think I'm making all this up, here's a link to the article!
http://www.sleutelstad.nl/nieuws/archief/2011/03/eendjes-voeren-leidt-tot-vroege-sterfte .
If you can't read Dutch, Brid Keane, recommends this link for translating entire websites.
http://www.google.com/chrome/intl/en-GB/landing_tv.html (Thanks, Brid!)
The city has also launched a campaign to urge people not to feed the seagulls. You may have seen the signs at bus stops and scattered around the center of the city. The seagulls are truly pests (though I personally think the city could reduce a lot of the problem by providing residents who live in the center with a better trash disposal system. But no one has elected me to the City Council yet) and cause lots of problems. Please don't feed them, no matter how charming you think they are!

Well . .. we all owe Harriet big time for coming up with the idea of Home in Leiden in the first place, writing a huge chunk of the content of the site, finding funding to get it launched, and generally being the mysterious social force that keeps international life in Leiden moving . . . all while raising two small children, working as a (brilliant!) artist (www.thetulipandthebutterfly.com) and doing freelance editing and translating, to boot. But I'm particularly grateful to her for stepping in and writing the last homepage when I was swamped with work. Those of you who are regular readers (or who are just observant!) might have noticed the different tone in the last homepage. Or maybe it was just the mention of an atelier that gave it away (people who know me know I couldn't do something artistic to save my life!). At any rate, Harriet gave us a wonderful, cheerful, chipper, and colorful lead in to the Easter holidays and May vacation, while also making my life easier. Thank you! And, by the way, we're always looking for people who want to write a guest homepage ("My Leiden" anyone?), or who want to help out in any way. Contact us if you'd like to participate.