Summer vacation is coming up and it's generally a leisurely time around the Netherlands. Nothing is very crowded (except for the beaches in warm weather) and there's a relaxed feel, even if you don't have school-aged children (or don't have children at all!). If you're working through the Summer break, commuting is easier and you will no doubt finally get a seat on the train/bus/tram/subway,
(or if you take the car to work, the traffic jams will be minimal) there are fewer children in your
child's crèche, and people just generally seem to be taking it easy.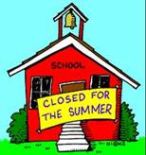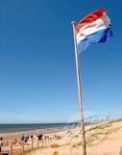 We at Home in Leiden are no exception. With Summer vacation nearly upon us . . . and a ton of things to finish up beforehand . . . . I've decided to take it a bit easy with this homepage and not do our usual "It's almost vacation" feature. If you take a look at past homepages, you can find all the links to area museums and their myriad activities for children during the break. If your children are in school,
you will no doubt have gotten the vakantiepas and Libertas Leiden booklet with activities. So you
really don't need us to highlight all those activities after all, do you?!
Instead, I'm going to talk about a few fun new things going on . .. .
Home in Leiden's own Harriet has come out with a wonderful children's book. Using characters based on real objects in the collections of the Rijksmuseum in Amsterdam, as well as of the Princessehof Ceramic Museum in Leeuwarden, the book gives children a window into the symbolism of Chinese
art, while also capturing their imagination with a compelling story.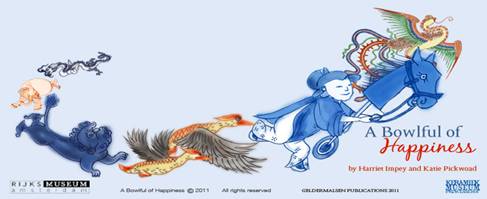 It is available at various museum bookstores, or you can order it directly here: http://www.abowlfulofhappiness.com/a_bowlful_of_happiness/home.html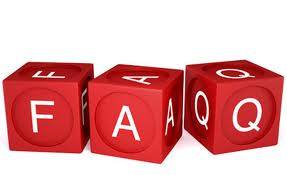 We've also been busy authoring new sections for the website. We realized we were getting the same questions over and over again from people looking to move to Leiden. Therefore, we've come up with
a new FAQ: Frequently Asked Questions about Moving to Leiden section. Although it's obviously not exhaustive, it's a start at answering . . . well . . . those FAQs that we keep getting in our inboxes. We welcome any suggestions for adding to or improving the new section. Concrete suggestions with
actual text include are especially welcome! You can email me at Jessica@homeinleiden.nl.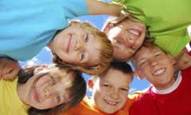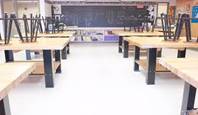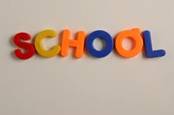 As part of this initiative (if you can call it that!) at meeting the needs of newcomers to Leiden, we've also added a piece on arriving in Leiden with older children to the Schools section. We, of course, also welcome suggestions on adding to or improving this piece, as well.
What I haven't actually been very busy doing is updating the What's On calendar with all the activities coming up this Summer (see above about looking at museum website and such for area activities). Also, I depend on the organizers of activities such as baby and toddler groups to let me know if they'll be meeting - or not - over the Summer. I haven't gotten much in the way of updates, so use caution before showing up at an activity listed on the calendar. Try to get in touch with the contact person first to make sure it's meeting during the Summer months before showing up!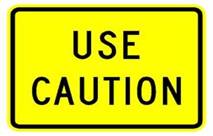 If you're not yourself off somewhere this summer, I'll bet you're hosting family or friends here at some point. Unless you are an authority on What to Do and See in the Netherlands (which I definitely am not, since actually living/working here with small children doesn't really prepare you for it!), then you may find yourself struggling slightly for Interesting Outings to propose to your guests, particularly if there's a tricky mix of (very) young/old or (very) mobile/less mobile in the group. Perhaps Home in Leiden can help with the following proposals - or maybe you'd like to try them out. They come with personal recommendation!

A water tour is always fun, even the uber-touristy ones in Amsterdam with recorded commentary in five languages, just because of the completely different point of view you get from water level. How about your own personalised trip with a friendly local guide who herself lives on the water?
Nicolien Schwippert is an artist-cum-sailing instructor living (on a houseboat, of course) in Amsterdam who offers guided trips in her retired lifeboat 'Nymphea' around and about Amsterdam. The boat is a 'sloep' (pronounced 'sloop'), an open boat about eight metres long, with space for up to 12 adults, or any equivalent combination of adults, children and pushchairs. She will provide refreshments / a picnic / coffee / tea / wine as you wish (there are seats, a table and plenty of storage), and is happy to tailor the trip to your group and your wishes; a stop half-way round to stretch your (and the children's...) legs, a visit to a particular area, a trip to stately homes along the rivers outside the city - the possibilities are endless. She is registered on like-a-local.com (http://www.like-a-local.com/activity_view/58-houseboats_of_amsterdam/) but if you email her directly and say you found her on Home in Leiden then she can do a better deal! She has (Dutch) websites for her amazing hat creations (www.chapeaulien.nl) and for her sailing lessons (www.bateaulien.nl).
Safety note: it is a deep boat where children can sit, stand and walk around in relative safety and without parents being so worried they don't enjoy the trip themselves (see photo), but she will of course provide lifejackets for non-swimming children or adults. There is also an on-board toilet... Email Nicolien at nicolien.schwippert@zonnet.nl for more information.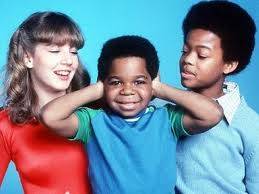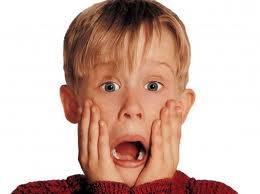 If you're interested in your child becoming a TV star . . . or at least be featured in an online learning program, we received the following from a Dutch producer (we can't vouch for them and their focus on British English annoys my American soul, but contact them if you're interested).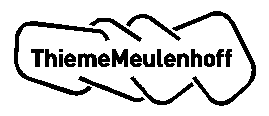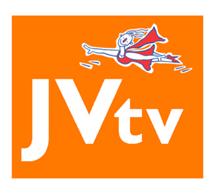 They say:
Take it Easy (www.takeiteasy.nu) for classes 5 till 8 was a great success for publisher ThiemeMeulenhoff. That's why JVtv has been asked to produce a digital school method again, now for the school classes of groups 1-2 and 3-4.
We are looking for children from classes 1 till 4. Children who are between 4 - 7 years old. It is important that they speak native British English and that they're are enthusiastic and like to participate actively.
We don't know yet the exact dates of the recordings. It also depends on your school schedule. What we do know, is that the recording will take place between September and October. This will be in a studio in Hilversum.
Once we know more, we will inform you right away.
If you're interested, contact Anouk Hartmann, production assistant, at:
T 030 24 00 880
M 06 15 85 17 73
www.jvtv.nl