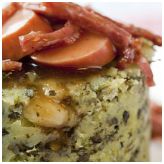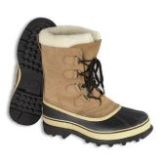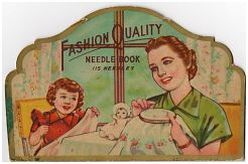 The first snow of the year today. and I whoop with joy as the snow clothes I stocked up on in November (to assuage last year's guilt at having the Only Leiden Children Without Snow Boots) might finally come into action! Are we heading for a bit of proper winter? Even if I'm getting a bit overexcited about a powder of snow, it's still the time of year when we want to not only wrap up our children warmly but make warming food and hunker down at home.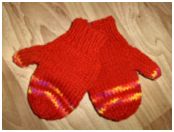 Children will keep on growing, and if yours are anything like mine and leave a trail of gloves wherever they go, keeping them dressed appropriately is a challenge. So second hand is definitely the way forward, especially since often by the time you need clothes for winter the shops are full of bikinis and flip flops. Ok, so I might be a bit obsessed with second hand clothes. but you can pick up the most fabulous things. The second hand shops listed under the SHOPS section on the website are all great options, but this week I went to the Wassenaar children's kringloop and it's AMAZING! Absolutely packed with really good quality clothes, shoes, toys etc. www.kinder-kringloop-wassenaar.nl. It's a bit more expensive than the other kringloop shops, since the stuff is not donated but sold for a 50/50 split of the income. They have a huge range of winter coats, for instance, and lots of snow boots. A pair of good as new high-quality snow boots is about € 8 (cheaper than a new fall-apart-in-5-minutes child labour pair), and the jackets are around € 10 - I bought an almost new North Face coat for my son (thank you Noeleen, for your X-ray Kringloop Eyes).
If this weather stays (give it two days and I can guarantee people will start going on about the Elfstedentocht - read Marianne's very funny post on this www.likeasponge.nl) and you start thinking about ice skates , the Kringloop Het Warenhuis (www.kringloopwarenhuis.nl ) is the way forward - they have absolutely loads.



If you have glove-droppers at home, you can always make some mittens yourself! This www.bevscountrycottage.com is a pattern for very easy knitted mittens. It makes a massive difference to warmth if they are made of wool, and most shop-bought ones are made of acrylic. But DO attach a string to them, so they don't lose them the first day they take them to school..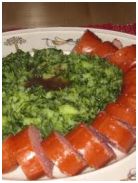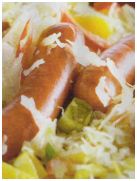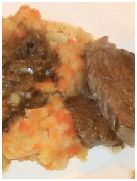 The Dutch are good at winter food. Well, maybe not at lunch time in restaurants (alas I'm not a fan of bread, and even after 10 years I'm not convinced that it constitutes a meal) but good old fashioned Dutch food is fabulous when it's really cold. Basically centred around squishing vegetables and mixing them in with potatoes ( stampot ) and then pouring some jus on top, it's often also a massive hit with children. Possibly this only applies to children with a Dutch Oma, like mine, and is in fact part of the universal fact that Grandma's Cooking Is Nicer Than Yours Mummy, but even my veg-shy son will wolf down all sorts of dark green leafy vegetables if they are made into stampot of some kind. The two favourites in our house are: boerenkool stampot , (dark green kale) into which you mix fried spekblokjes (bacon bits), and serve with jus and rookworst ;;and andijve stampot (pale green weird leafy vegetable) with little cubes of cheese mixed into the stampot . Both vegetables look faintly terrifying in their entirety in the market but are also available cut up in bags in supermarkets for the fainthearted - you just boil them for a bit with the potatoes ( andijve can also go in raw for a 'fresher' version).
Obviously you can replace the omnipresent pork if necessary. When I first moved here I laughed at the idea of eating either of these dishes, but the truth is, they are delicious. Or like most Dutch food, they are delicious if made freshly at home, and don't translate well to restaurants. Or to too much fiddling around. Albertheijn's free food magazine, Allerhande , has a hilarious article this month with stampot recipes -basically all sorts of weird suggestions of what to mix into your mash. This recipe concept has always made me laugh, as there is usually some horrible combination involving ham and pineapple and cashew nuts with a tag line such as ' exotisch maar toch vertrouwd' . However, cashew nuts excepted, it's actually a very practical way of feeding everyone cheaply, easily and nutritiously.
If you can't face making it yourself but would like to give it a go then a good bet is Roberto's on Koornbrugsteeg (next to Simon Levelt by the Town hall). http://robertosleiden.weebly.com/index.html It's owned by a lovely guy who makes all the food fresh: in the winter he has really nice soup (including an excellent version of that Dutch classic erwtensoep , green lentil soup with sausage) and various sorts of stampot (although these are technically only available from 4pm, as god forbid people might want hot food for lunch, they are mostly ready much earlier). He speaks excellent English. It's very good value and tastes much more like Oma's than any supermarket version.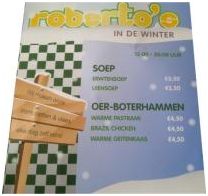 Incidentally, the BplusC course has just included an Italian cooking course in English , which sounds great fun: 6 lessons starting in March on Friday evenings. If you are interested please contact Hester van Kruijssen H.vanKruijssen@bplusc.nl . BplusC are in fact trying to make more courses that appeal to international people, and have asked us at HomeinLeiden to help them. Is there a course that you'd like to see offered? You can see the range that exists on www.bplusc.nl, but let me know if you have any suggestions.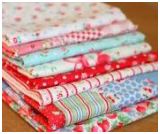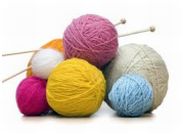 As you sit on your sofa, wouldn't it be nice to make something for yourself or your house? Leiden is bursting with creativity on this front, and this time of year is a great time to start on a project. Marie Claude has just set up a sewing group (http://www.facebook.com/groups/bscleiden/), the first meeting of which is at my house on Thursday 2 nd Feb, and we are all hoping to get good enough to be able to whip up some glamorous clothes for ourselves and our friends. Marie Claude already does this - her own motto is 'spreading the joy of sewing', and her blog is a joy http://mysewingpage.wordpress.com/ . If you'd like to join the group, contact me on harriet@homeinleiden.nl .

If knitting is your thing, or you would like to learn, there are also two evening Stitch 'n' Bitch groups in Leiden, one at the Burcht and one at de Bruine Boon (see http://groups.yahoo.com/group/breikunstenaars/ and http://www.stitchnbitch.nl/nl/groepen_leiden1.htm respectively, and two wool shops selling all manner of gorgeous wool. For free patterns just go to www.knittingpatterncentral.com . The Vrouw Kind Centrum (www.vkcdespiegeling.nl) has lots of classes such as making jewellery, crochet, sewing etc, all of which are very affordable and a nice way to meet other women from all backgrounds.
For general craft supplies, LTC (www.ltcleiden.nl) is the most astonishing shop with everything you could possibly want to make stuff with or without children. I do love the Dutch word for children making stuff, ' knutselen ', it conjures up such nice images of wholesome children making rockets out of washing up liquid bottles. Even if the reality is mostly rather stickier and glitterier than one imagined.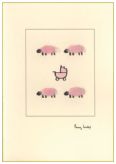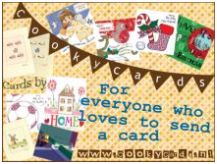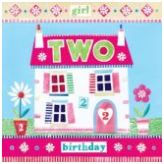 People bewail the lost art of writing letters or even cards instead of emailing and phoning and all the other electronic ways of communicating involving 'ping' noises. I am a staunch fan of writing and buy stamps in bulk, but it can be hard to find the right card. For blank beautiful ones I really like the Hortus shop, Silvester, and Brederode (Breestraat 145). Cards in English, especially for particular occasions, are particularly difficult - but we were contacted recently by Melanie Cook, who has just set up her own card business www.cookycards.nl . There is a special offer for February that all cards will be delivered free, and she has a handwriting service whereby they write the card and send it to the required address by the next day, if you are running late or are unable to get out to buy stamps and post a card. Great idea, especially if you are stuck at home through disability or newborns, but I think my mum would smell a rat at the different handwriting.