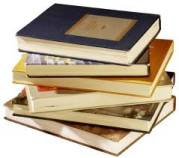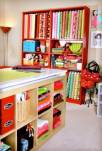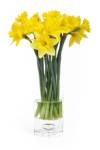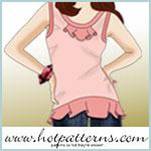 Don't you feel it too? The need to start all sorts of nice new projects? Lots of energy for doing stuff? There's something about spring. Ok, so I might have a tendency to start things that I don't finish.(hence my cupboard full of what Marie Claude calls 'UFOs. UnFinished Objects) but still, it's the thought that counts.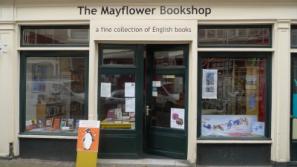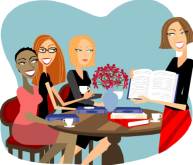 The Mayflower Bookshop , the wonderful small independent English-language bookshop on Leiden's Hogewoerd, is looking for a new owner! Are you looking for a new direction?
The current owner, Ans van Hille-Kabel, is moving to Amsterdam in June. She is looking for someone to take over, and is offering to sell the stock etc - it would be a lovely business to run, perhaps with a friend? Despite the rise in internet book sales, there is always a role within a community for a friendly bookshop owned by someone who is passionate about books. There's huge potential too for book groups, or writing workshops based there.
The bookshop is well-known and popular in and around Leiden and certainly worth continuing - it would be such a shame to lose it!
If you might be interested or would like to know more, please go to www.mayflower-bookshop.nl or e-mail Ans on Info@mayflower-bookshop.nl.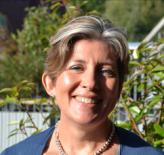 HomeinLeiden's event on 12 March, Alison Sutton's workshop on Effective International Parenting, was a huge success . It was packed, and she gave a fantastic presentation with lots of practical advice, as well as fascinating research-backed, logical explanations for behaviour. I think we all went away wanting to think about how we approach issues within our families, and dying to try out some of her tips on the children! I have read so many books on this subject, and after 7 ½ years feel (sometimes) like I've heard it all, but she really gave me so much food for thought and great hope for new ways in which to communicate better with the children. Maybe I'll even be able to implement them sometimes instead of just yelling 'put your flipping shoes on!' like a madwoman every morning.
If you'd like to benefit from her advice but couldn't attend, you can email her on childrearing.matters@gmail.com for a pdf of her powerpoint presentation. but even better she's giving a course starting 5 April called Bring Out the Best in Your Child . Take a look at her website www.childrearingmatters.com for details of the course, which she describes as an intensive, interactive 9-step action plan, designed to help you communicate more effectively with your child(ren), work together as a family, whatever challenges you face, and feel like a more confident and effective parent. If her presentation is anything to go by, it's going to be brilliant! If you register soon you receive a discount - see her website for details or email her on childrearingmatters@gmail.com

We're busy at HomeinLeiden trying to finally get off the ground a new section called Services, as we and Leiden Expats/Leiden Mums are constantly bombarded with questions about hairdressers, physios, plumbers etc. If you have any brilliant tips on this subject (people that you have tried and trusted!) let us know! It can also be a great excuse for trying out a massage or having a facial - give us your feedback! Email me on harriet@homeinleiden.nl. Also, if you would like to do a spot of writing for the website (a homepage on 'My Leiden', for instance, or a new section on something, we are always looking for input!



The sewing group set up by the phenomenon that is Marie-Claude, which meets every second Thursday evening, has just finished its first project, a simple skirt with a contrasting edge. They turned out really well (Delphine, I think yours is gorgeous!), and it's so helpful for a rather chaotic and unskilled sewer like me to have some direction, and some help with the tricky bits! Next up we're making a really cute top out of stretchy jersey fabric - perfect for the spring.

The next meeting will be 8pm on 29 March at my house. Want to join in? Go to the Facebook page www.facebook.com/groups/bscleiden/.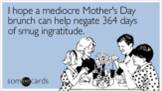 Different countries seem to celebrate this on different days (in the UK, Mothering Sunday is 18 March this year, but in the US and here it's 13 May). This means I always forget it altogether, as there are no reminders. and then feel like a terrible daughter! My mother will be staying with me, so for once I can make a fuss of her face-to-face. However, even if you'll be celebrating it in May, it's never too early to get stuck into a present for mum! Here are a few ideas of things to make - most of which are light enough to be posted if you won't be with her on the day!


Heart facecloth (knitted)
http://anewtwistondishcloths.blogspot.com/2005/08/grandmothers-favorite-with-heart.html


Quick cowl
http://fpea.blogspot.com/2006/12/free-pattern-friday-quickie-cowl.html



Felt tulips or daffodils
http://whileshenaps.typepad.com/whileshenaps/2012/02/springtime-craft-tutorial-felt-tulips.html
http://whileshenaps.typepad.com/whileshenaps/2011/04/free-springtime-craft-tutorial-make-felt-daffodils.html

Biscuits
Use your favourite recipe (e.g. http://www.bbcgoodfood.com/recipes/3468/basic-biscuit-dough ) and cut out your message! Tucker box have lots of decorations and icing, including glittery writing icing. Should put a smile on her face!

If you ever get horrified by the ridiculous amount of photos of your gurning newborn that are still lurking on your computer, never getting used, you could sit down, with your partner perhaps, and spend an evening making a digital photo album. We have a whole row on the shelf now (and that reminds me, we're horribly behind again) of very narrow space-saving albums in lovely bright colours, which look great and mean we actually look at photos sometimes. HEMA's service is excellent and costs around €30 for an album, which although it isn't cheap is something to treasure. They have an offer on at the moment for a second album the same for €10, which might also be a nice mum present. Look at http://fotoalbum.hema.nl/.
And DO go and see the lambs, if you haven't already! I'll just repeat it again.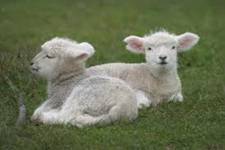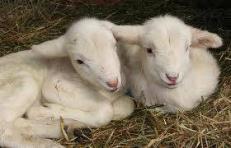 The first lambs have been born! We've frequently sung the praises of 'T Geertje (www.hetgeertje.nl) but can't recommend it enough as a free outing (either a very long bike ride, a bus and a long walk, or by car) to cuddle the baby goats and give them bottles, ride the ponies, or feed the pigs! Nearer home, the Kinderboerderij Merenwijk had its first lambs on 21 february - including triplets! See http://gemeente.leiden.nl/over-de-stad/natuur-en-milieu/natuur-en-milieueducatie/informatie-nme-locaties/kinderboerderij/.