I've been thinking a lot recently about happiness, and what makes children happy. If our house is anything to go by, neither getting up in the morning nor going to bed. although the bit in between seems to be ok! In 2007, a UNICEF study comparing 21 industrialized countries rated the Netherlands as having the highest child well-being. Aren't we lucky to be living here! Reasons suggested included close family relationships (circle-of-doom birthday parties are finally vindicated) and the lower-pressure school environment. But don't forget - even in a child-centred society, it's happy parents that make happy children. So. a few ideas for what happiness is. for us!






Fancy some new clothes for a new look, but don't want to spend money and/or feed the monster that is the clothing industry? Or are the children growing like weeds again? Look no further! The Clothes Swop is back and bigger than ever! We are combining Swishing (women's clothes) with the Kids Clothes Swop this time.
As you clean out the cupboards this spring, gather together the clean, good quality clothes that no longer fit you or your children. bring them along for others to enjoy. and hopefully pick up some beauties for yourself and/or your children! So join us for a browse, a chat and a cup of tea/glass of wine! Ideally, let me know if you are coming on harriet@homeinleiden.nl . Bring your friends!
Tuesday 8 May, 8-10pm, Buurthuis de Pancrat, Middelstegracht 85 (near the Hooigracht Albertheijn).
Cost €1 per person to cover hire of the room.
If you have clothes to contribute, but can't join us in person, please contact harriet@homeinleiden.nl to drop them off.
Stop press! If you didn't get to Alison's last workshop - here's another chance! It truly is a fabulous and inspiring evening, so don't miss it!
Free workshop on
EFFECTIVE INTERNATIONAL PARENTING
CompaNanny childcare has invited orthopedagogue, child psychologist and former teacher Drs. Alison Sutton of Childrearing matters, to give an inspirational workshop for International parents.
How can you parent most effectively when.
You're in another culture?
You're cut off from your original social network?
You have different parenting models from those of your partner?


Monday, 21 st May, 8.00 - 10.00 p.m. (doors open 7.30 p.m.)
CompaNanny, Rhijngeesterstraatweg 40B, Oegstgeest.
To secure your place, please register by mail by Thursday, 17th May with childrearing.matters@gmail.com (using ref EIP).

CompaNanny is a professional daycare organization with highly educated and devoted Nannies. In September, CompaNanny will open a new, English-speaking group, especially for international children. For more information visit their website
www.compananny.nl.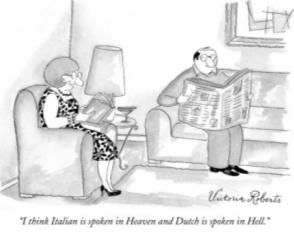 Nothing is more isolating than not speaking the language, and if you don't speak Dutch yet it can feel like an insurmountable problem, especially if you are juggling work and children. Luckily, there are so many ways of learning Dutch, suitable for all different schedules and budgets. I'm currently working on getting the Learning Dutch section updated with more recent courses and options. I've also just been contacted by a private Dutch teacher - perfect if your life is too busy to fit in a course and you need someone to come to you! She says: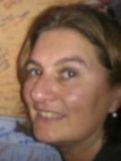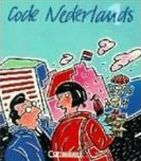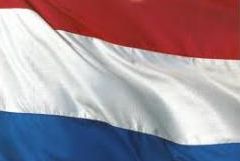 Looking for private Dutch language lessons? I can help you.
My name is Anita Veldhuijzen and I live in Voorschoten (near Leiden).
I am a qualified teacher (university degree) with 18 years experience in teaching at high schools and teaching at institutes for adult education. I work with the method "Code".
CODE is a multimedia method which helps you to learn Dutch in a fast and effective way. Extra attention is paid to interaction and communication. It is important that you know the grammatical terms of your mother-tongue and have some knowledge of English.
My rate is 25 euro an hour. Lessons are either at my place in Voorschoten or I can come to you.
If you are already chatting away in Dutch but enjoy thinking about the language, take a look at Dutch Word of the Day ( www.dwotd.nl ) which is great for insights into colloquial phrases, and makes me go 'ohhhh, that's what that meant!' quite a lot. And of course our wonderful Marianne Orchard on www.likeasponge.nl , who never fails to make me snort my tea in a most unladylike way.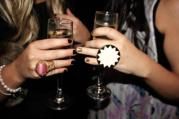 There's nothing better than a nice meal out or a drink with your partner or friends to cheer you up after a day of potty training, or arguing over screen time, vegetables, or whether a t-shirt and tutu combo is ideal clothing for a rainy day. I will be organizing a pub night in May (in fact if anyone would like to help me/be in charge of our very-easy-to-organise pub nights now Jill has a tiny baby, please do let me know on harriet@homeinleiden.nl ), so watch the What's On This Week calendar for the time and date if you fancy getting out and meeting some new people. For a night out with your partner, there's a whole raft of great babysitters on our Find a babysitter board. This board has proved extremely popular, and I've recently been contacted by two lovely Italian sisters who are setting up a website called YourKangaroo, which aims to match babysitters with parents and facilitate the process of finding a trusted sitter for your little treasures . I'll keep you posted on this one, as it sounds a great initiative.
Do go and see the Terracotta Warriors at the Volkenkunde! They are hugely impressive for children (and adults!) and very satisfying for small people to draw, we discovered. For more information on this see the website and particularly http://www.rmv.nl/index.aspx?lang=en. There are various activities in the coming weekends related to China - for instance 21-22 April 12-16.00 there are demonstrations and workshops of the Dragon- and Lion dance.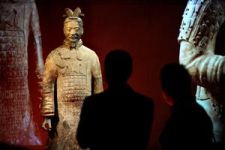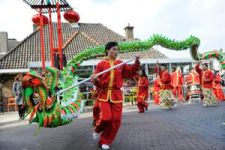 Did you know. Naturalis is doing something new - asking for help!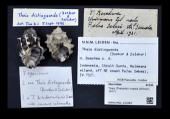 They are currently digitalizing their collection of 37 million objects. which is a fairly time consuming process. Visitors to the museum can apparently sit down in an armchair with an iPad and basically enter the data on the handwritten labels. You can also do it online via http://www.naturalis.nl/nl/het-museum/livescience/crowd-sourcing/ Sounds like an excellent way of keeping budding scientists busy.
They also have all sorts of activities at the weekends, including a demonstration on (most) Saturdays of how they mount specimens - not perhaps for the squeamish but I know my children would love it! See the agenda on http://www.naturalis.nl/nl/bezoek/agenda/ for dates and times.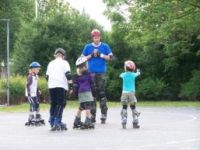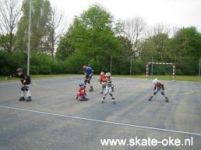 Tanneke's boyfriend, Jaco, is a skate (as in rollerskating) coach, and runs all sorts of classes from children's beginners to skate dance for adults . At the moment he has classes in Alphen aan de Rijn, both indoor and outdoor, but he's now looking to start classes in Leiden. His courses seem very reasonable and I think my son for one would love it! He's looking for a Leiden venue at present but watch this space.
Take a look at his website www.skate-oke.nl if you are interested.
I also think it would be tremendous fun to get a group of children together one afternoon, or to organize some kind of family skate event (with plenty of chairs for those of us who are not going to be skating, myself included!). If you have some ideas or would like to be involved, let me know on harriet@homeinleiden.nl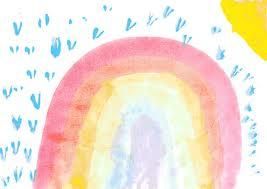 Alas, even we at HomeinLeiden can't do anything about this crazy schizophrenic weather. However, I like the Scandinavian saying that there's no such thing as bad weather, only the wrong clothes. At present that basically means an extremely wide range of outdoor clothes for the whole family! All I can advise is one Thursday, get yourself down to
Leger Des Heils
(Salvation Army) on Groenesteeg 66, for their second-hand clothes shop. It's open on Thursdays 8.45 - 10.45, 13.30 - 15.30 and 18.30 - 20.15, and it's amazing. Let it rain (or shine, or hail, or all three at once..)