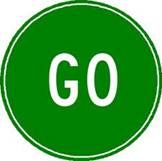 Oh, this lovely early autumn weather - a bit of sunshine, but leaves to play in and a town that's raring to go after the summer! Things are buzzing here at HomeinLeiden - with so much on I don't know where to start. we've got lots of news, lots of upcoming events, lots of things to join and do and learn. there's simply no excuse not to get involved!
We're happy to announce an expansion northwards to include Oegstgeest; a new section, where we'll be putting information and events of particular interest to those centred in and around Oegstgeest.
Click here or on the link on the left-hand side to find out more.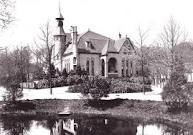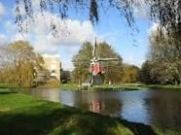 Coming up soon are an International Coffee Morning on Monday 8 th October , and the Town Hall meeting on the evening of Tuesday 9 th October , where you can support the campaign to save Poelmeer swimming pool. And read about Oegstgeest city council's very own Expat Rep, Suzanne Perl.
Like the rest of HomeinLeiden, we're keen to hear what you think and especially if you have any ideas for what it should contain or would like to get involved - just mail alice@homeinleiden.nl .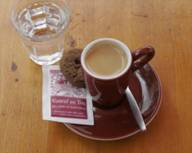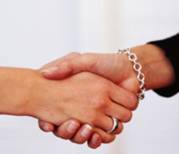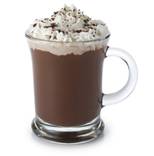 There are so many new faces in Leiden! I've recently met lots of lovely new people who would like an opportunity to meet people during the day. There are baby groups, of course, but if you don't have children or have just thankfully shovelled them off to school, it's hard to find a way to do this. And so. . we've decided to organize very relaxed occasion, once a month in the café Vooraf en Toe, Botermarkt 9. We'll be in the room at the back, 9am-11am, every third Wednesday of the month. The first one is this coming Wednesday the 19 th . So come along, grab a cup of coffee (or, if like me, you hate coffee, they do lovely hot chocolate and fresh orange juice). Plus, there's a prize for the person who can think of the best name for the group .
Do you want to be a more relaxed and confident parent?
Does negotiating a family decision frustrate you?
Do you sometimes have a hard time prioritizing what's important for your family?
Marie Vijendran, author of the fantastic new book Mindful Decisions , has kindly agreed to give a mini workshop on decision making for families. We all face decisions all the time, and Marie will gently help us to examine why our decisions can feel like such a challenge, and explore how a mindful approach can be helpful. It will be a relaxed and fun evening, with opportunities to ask questions and meet new people over a cup of tea or a glass of wine. It's also a great opportunity to buy a signed copy of her book at the special participant price of €8 before it hits the shops! Cash only please ( €10 would cover both book and entry, just to make life easier).
The workshop costs €2 per person, including refreshments. If possible, please let me know harriet@homeinleiden.nl if you are coming, so among other things we can make sure we have enough chocolate biscuits (or you'll be left with the boring plain ones).
Friday 12 th October, 19.30 (workshop starts 20.00 sharp) until 22.00.
Pancrat Buurthuis, Middelstegracht 85 (near the Hooigracht Albertheijn).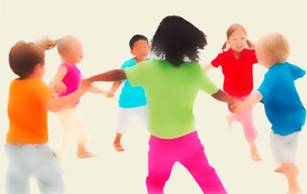 On 9 November, Debbie van Hofstede will be giving a special talk in English for HomeinLeiden on the right school for your child. Debbie is a lovely woman who runs the organization Ouders en School, which aims to help parents make the right choices with schools and to work together with the educational system to get the best education possible for their child. She will be discussing both school choice and what to do when things aren't working, and how to get the best out of the system, so the talk will be useful for parents with children of all ages, from babies up, who want to (or do) educate their children within the Dutch system.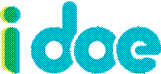 There are lots of opportunities for doing voluntary work in Leiden. Have a look at the iDOE website (It's pronounced I Do, by the way, which while it conjures up rather weddingy images for me, is better than the Sound of Music images that would otherwise be evoked) - at http://www.i-doe.nl/index.php?table=vacaturebank&doelgroep=&soort=&searchPhrase=&start=175 there's a list of all the different sorts of voluntary work on offer. I have heard that it's hard to find voluntary work without speaking Dutch, but in fact I've been recently contacted by the people behind iDOE about ways in which we can cooperate.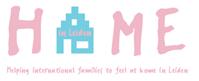 And of course. if you're longing to get involved and stuck into something, but want something closer to home. Home in Leiden would love your help! There are lots of different things that we'd love help with - from small computer-based tasks such as keeping the visitor's book in order or sorting out passwords for the boards, to researching and/or writing new sections, helping with publicity for events, or being in charge of social events like the pub nights, coffee mornings or Swishing. If you've a bit of time to spare and would like to help, please email me on harriet@homeinleiden.nl.
There are lots of people doing all sorts of different stuff in Leiden - and I feel very lucky to be in contact with so many enterprising people! There's so many new things to do in our city! Here are just a few of the people who've contacted us recently.
Want to join a high-quality and sociable amateur choir? The Leiden English Choir currently has room for new members, especially tenors and basses. For further information, see: www.lec.nl.

Want a way to make zwemles more fun? We are Swimkids, an independent swimming school, teaching mainly children of expats. Our lessons are in English and Dutch. We have spaces in our groups at Zwembad de Does in Leiderdorp. Interested? Please contact Yolanda van Rossum on (070) 364 1443 or yolanda@swimkids.eu.

We've recently been recommended the Thuis in Taal courses, (see http://www.stichtingthuisintaal.nl/en/dutch.html ). Our reviewer said: ' These are the cheapest one-on-one lessons I've found. and extremely good value. I think that the teachers themselves are actually volunteers. Your lesson and teaching style will differ greatly depending on what teacher you are matched with. you can get out of it what you want and as the lessons are one to one everything can be tailored to suit you'. Do also check out the lessons at the VKC, where group lessons are given for €10 for 10 lessons. See http://www.vkcdespiegeling.nl/nederlandseles.html for details. We need to update the Learning Dutch section, so if anyone has any tips, reviews or ideas, please send them to me at harriet@homeinleiden.nl.
I've recently heard from two Leiden bloggers - visit their sites and share their experiences!

Finally, photography courses , lessons and workshops in English! Harry Otto gives English-speaking photography courses, classes and workshops.
He says: Until now it was not easy for English speaking expats to attend courses, classes or workshops photography in Leiden and surroundings.
It's a pity because many expats would like to take part in cultural actitvities. As our culture is becoming increasingly visual, many people like to express themselves in a visual way through photography.
Apart from creative endeavours and satisfaction, photography as a hobby is also an excellent way to explore a new place of residence and to get acquainted with several aspects of new surroundings.

On http://photographylessons.nl/ its now possible to subscribe for private courses, lessons or workshops photography designed for English speaking expats.

If you look at http://voorzieningen.leidenuniv.nl/lakcursussen/ you'll see that there are a wide range of courses offered for students, and on http://voorzieningen.leidenuniv.nl/lakcursussen/cursussen/algemene-informatie.html#english-version you'll see that they offer several courses in English. I'm not entirely sure which ones are in English - but if you are searching for inspiration, it's well worth a look!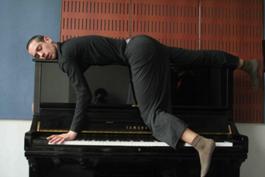 HomeinLeiden has been talking to Panos Gklistis, a fascinating man who would like to offer classes to children and adults, in which he combines the disciplines of music, theatre and dance. His experiences working as an actor, pianist, performer, vocalist, composer and director have enabled him to develop a special artistic language, which includes elements from several disciplines, and he would like to share this and have fun with others to help them express themselves. He has also previously run an adults class called 'Find Your Way'. I'm thinking of having a HomeinLeiden event with a music theatre workshop for children, because it sounds fun (and pleasantly bonkers) and I can certainly picture it being right up my daughter's street. If you like the sound of it and have any thoughts/ideas, please do contact me on harriet@homeinleiden.nl.
There must be something in the water - everybody's at it! Here are two things I've been sent recently: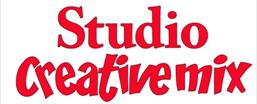 Santie de Klerk, who is a fascinating woman with a background in couture and an unbelievable amount of skill and energy, has set up in the centre of Leiden to get us all enthused about sewing! There are facilities for advanced sewers and lessons for beginners - something for everyone!
Sewing studio and workshops from 20 September!
Open days 20, 21, 22 and 23rd
Tieleman & Dros building, Middelstegracht 89, LEIDEN
Sewing lessons
New-from-old workshops (bring a piece of clothing to re-create!)
Pattern making-lessons
Workshops for adults and children 8+
Lessons using your own machines
Overlockers/automatic button hole machines and cover seam machines available at an hourly rate.
Schedules available at the studio, or call Santie for more information.
Santie de Klerk
Studio Creative Mix
Middelstegracht 89y, LEIDEN
Phone: 06 46 55 84 69
E-mail: santie.deklerk@yahoo.com.



Make unique selfmade clothes for your kids or little presents for your friends.
I would like to teach you how to sew easily - practical lessons in your own home on your own machine, with all the attention and guidance you need. The aim is to leave every class with a beautiful finished "piece". In this way every class is a little success, especially for beginners, and you will learn new techniques step by step.
Flexible timing to suit your schedule, can be one-on-one or invite up to two of your friends! 15€ p/h for a one-to-one lesson,10€ p/h per person for two or three people.
Working with interesting people from all over the world is such an inspiration to me and drives me to help others in expressing their creativity!
If you are interested please contact:
Sonja Eller
Phone: 064 9393 827
E-mail: sonja@mama-ma.de.
Whoof! Just thinking about all that activity makes me tired. I think I'll just go and put my feet up and eat cakes. Luckily Leiden seems to be bursting at the seams with cupcakes, not only readymade ones but all the accountrements. My 8-year-old son thinks he is personally responsible, as he's been making cakes and selling them on Saturday afternoons at van der Sterrepad 2 for a couple of years (try around 2.30pm on sunny Saturdays and you might just catch him before he sells out) I am totally addicted to this recipe (made with Earl Grey tea and lemon zest). We just keep making them and they are impossibly delicious. Thank you to Nozomi, who brought their deliciousness to Leiden at a very special picnic in the Hortus!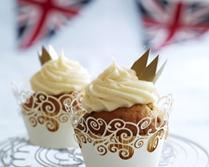 Website: http://uktv.co.uk/food/recipe/aid/652346
We make them with those tiny lemon and orange jelly slices you can get in Tuckerbox (an excellent source of decorations, along with Xenos and Kitchen Art). I'm warning you though. they are seriously dangerous!