Didn't we all think we were going to get away without the snow and ice this year? Well. I think this makes up for it! Jubilant children and resigned parents everywhere. If you haven't stocked up, do get to the kringloops (see under shops) - I know that Kringloop Het Warenhuis has hundreds of pairs of skates, and Kringloop Project has a whole stock of reclaimed sledges painted pretty colours - this winter's getting-to-school accessory!
On that subject - one tip for mothers struggling through the snow with a bakfiets - get the children out and ask them to push you! They love it! Honestly, even if you do get some funny looks, my children think it's really fun. But then you could say they are accustomed to being used as child labour.
Oegstgeest internationals take note - there's another coffee morning coming up in our village, on Monday 4th February at 10am. It's just an informal group, meeting at each other's houses; all are welcome, with or without children, we'd love to meet you. Please email alice@homeinleiden.nl for the address of this month's meeting.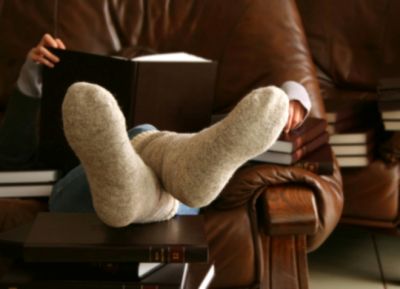 It's a hard time at the moment for bookshops. The competition from internet giants such as Amazon has meant that so many lovely bookshops are struggling to keep going, and with each closure a little bit of the heart of town is lost. Let's make sure this doesn't happen to Leiden - please support our bookshops! Silvester children's bookshop is a real treasure trove - so next time you need to buy a present, enjoy some browsing, or find a book for your budding reader, give it a go! They have a lovely play corner that my daughter refuses to leave, and indeed it's always a lovely inspiring experience to visit. They have books in many languages, including translations of Dutch classics and some lovely toys and gifts. They have lots of activities there, including an event most Saturdays - see their website
www.silvester-leiden.nl for details.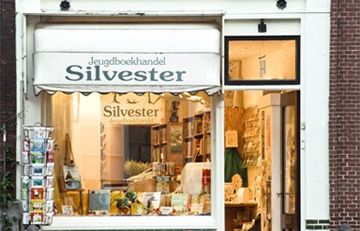 The English bookshop Mayflower on Hogewoerd has new management and lots of new titles - as well as an ongoing sale of old stock, so there are some real bargains to pick up!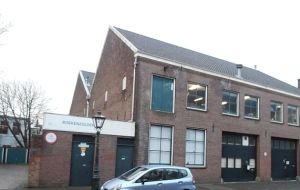 And of course, especially if your budget is tight - the Boekenzolder on Middelstegracht. I've gone on about it before, but it really is wonderful, and has a HUGE amount of books in English and other languages. What's not to like about free books? See www.boekenzolderleiden.nl for opening times etc.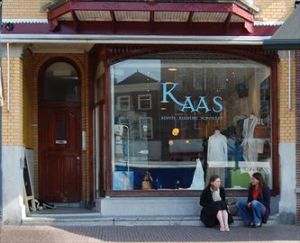 We often give details of new yoga classes - here's one more, given by a lovely woman called Achayla, who owns the gorgeous clothes shop Kaa's (see www.facebook.com/ShivaShala).
She says: Shiva Shala is a small Yoga studio @ Kaa's in the beautiful Jugendstil building on the Nieuwe Rijn 27 in Leiden.
Our classes include chanting Aum & a Mantra, dedication of the practice to the happiness & freedom for all, Meditation, Pranayama, Philosophy. The form style is Hatha Yoga Vinyasa Krama meaning that the asanas or postures are linked together by movement on the breath. Classes last 90 minutes and are on Mondays 19.30, Tuesdays 08.30, Wednesdays 19.30 and Thursdays 08.30. Doors open 20 minutes before class starts. We teach in English if you don't speak Dutch
For more info send an email to shivashalaleiden@gmail.com or phone Tues to Fri,11.00 -17.30 on 071-5130506.
We'll give a free class for everyone who LIKEs our Shiva Shala fanpage on Facebook!
Have a beautiful day!!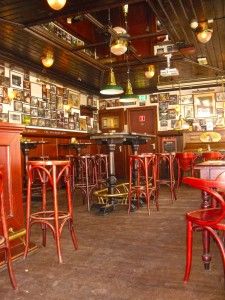 My new favourite pub is L'Esperance on the Rapenburg, especially if there's a group of you and you want to actually hear each other. It's a tiny old pub, famous from the film Soldaat van Oranje (which if you haven't seen, you probably should, given its set partly in Leiden). Next year it celebrates its 400-year anniversary, and it has a really cosy, old-fashioned feel to it. Tineke, who owns the pub with her husband, is a friend of mine from school and is a brilliant woman. One of the lovely things is the way they often spontaneously provide snacks on the house - their meatballs are totally delicious! They've just started doing a simple and good value lunch Thurs-Sat, as well as their range of bar snacks. If you want a real Dutch pub experience, but woman-friendly, this is the pub for you! It would also be a brilliant place for a party - small enough to fill with your friends, but large enough for a good party. They don't actually close the pub for other customers while you hold a party, but you can effectively take it over - which means you don't have to pay for room hire. We will be holding our next HomeinLeiden pub night here - watch this space. For more information on the pub (and the attached bed and breakfast) see www.lesperance.nl Don't forget to check our Find a Babysitter page if you need someone to watch the kids!

Wondering how to keep the kids amused during these chilly times? Apart from sliding down the fast-eroding hills of the Ankerpark and chucking snowballs at each other?
There is just so much out there for children I can't even begin to cover it - if your children are at school, a good start is the School Sport Commissie (even if you do need a degree in orienteering just to read the wretched thing - basically scroll down and stop each time you see the year of your child's birth, then check out the sport type, then the timing). Check the website..

Another good source is the bplusc courses, see www.bplusc.nl although the new website is really hard to navigate. They do have loads of courses for dance, music, art etc.
If you want something different and less formal, there are lots of other options - for instance Santie de Klerk's new Wednesday afternoon sewing club for kids - see http://naaicafeleiden.vpweb.nl/English-for-non-Dutch-speakers.html She's also starting a learning to crochet group for adults , on either a Wednesday or a Thursday morning - contact her on santie.deklerk@yahoo.com if you are interested.

I've also recently heard from a sculptor called Jeroen Spijker, who speaks English, German and French and is happy to give custom-made courses for adults and children in sculpting and all-round techniques. He also can organize workshops for groups (great for a party or work group) and sculpting cruises and holidays. Take a look at www.jeroenspijker.nl for more details.

And if you want inspiration for things to do at home, I warmly recommend the Action Packs and newsletter by Kathleen Ricketson on www.Whipup.net. Her Action Packs are lovely e-magazines that you can order, filled with really interesting and original ideas of what to do with children. Even just subscribing to the newsletter means that you are constantly inspired to do things with the children or even just ideas for things to do and make yourself.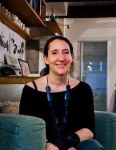 I (Harriet) was recently interviewed by a pair of trainee journalists for the Leidsch Dagblad for their website - these things are always embarrassing, but at least good for publicity! Tak a look here.

To get a regular thought-provoking yet comforting update from Leiden's favourite new author, Marie Vijendran, sign up on the Mindful Decisions site for the newsletter. Visit www.mindful-decisions.com and click on Sign Up for our Newsletter.

The Leiden Home Learners website is now finished, and is a great place to go if you are thinking of homeschooling in the Netherlands but don't know what is involved, or are seeking a homeschooling community. Take a look at www.Leidenhomelearners.wordpress.com.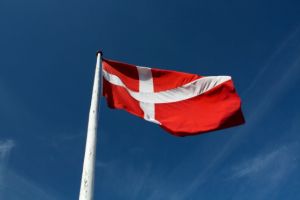 I've recently been contacted by a very nice student called Sanne who studied in Denmark for a year and a half. She is hoping to find work looking after the kids of a Danish family, so she can keep up her Danish and help the kids learn Dutch. If you are interested, please contact harriet@homeinleiden.nl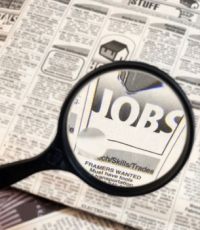 I've recently met a lot of people who have moved here and are finding it hard to find work here, often having been told 'Oh, it'll be fine, everyone speaks English!' It is in fact remarkably difficult to find an English-speaking job, especially a part time one. You can't even get a job as a postman/woman without speaking Dutch. One excellent reason (to add to many) to learn Dutch, of course. I've been looking for resources to help get you started, and one great place to go is the Access website www.access-nl.org - make sure you type that correctly or you get a very dodgy site - where they have a whole section on looking for work with some very sound advice. If anyone has any other tips, please do let me know on harriet@homeinleiden.nl.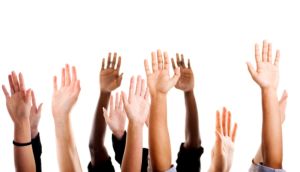 At the moment, due to overwork and bereavement of the other members, I'm currently running the site pretty much on my own, and I'm rather behind myself! We have several sections that need updating and some new stuff that needs writing. We have had lots of enthusiasm on the volunteer front over the last year, but so far none of it has really ever come to anything! What we need is someone/people to whom I can send a section, for instance the Learning Dutch section, and they can do some research on the internet etc to find out what there is on offer, rewrite the section however they like and send it back to me. If you want to be more involved, you can get your own homeinleiden email address and/or a profile on the About Us page. And my enormous gratitude! So if you love writing and/or researching and would like to contribute to the community, please do get in touch! harriet@homeinleiden.nl.