It seems that summer is still some way off, I'm afraid, so this homepage is still somewhat indoors-orientated . Still plenty to do, though!
Why not join Liz Chai's and Santie de Klerk's wonderful sewing and craft activities? At Studio Creative Mix in the centre of Leiden (Middelstegracht 89) you can try out some of their amazing variety of activities - friendly courses in small groups on everything from basic sewing through tote bags to making Japanese lunchboxes. Read more in Dutch here or English here.
Whether hardened kitchen-gardener or dilettante window-box-farmer, it's a great time of year to get involved with helping things GROW. At www.lba-leiden.nl you can find out all about the Leiden moestuin (allotment garden) associations, and www.ovv-volkstuin.nl will give you the Oegstgeest equivalent.
Oegstgeest also has its own lovely pick-your-own herb garden on the Lange Voort; why not lend a hand with its upkeep? The MEC (Milieu Educatie Centrum) is looking for volunteers to come and weed now and again; check out www.mecoegstgeest.nl.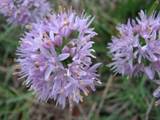 I also find that focusing on plants helps me view all this rain as a benign necessary evil rather than a personal affront to my outdoors plans .
Leiden has been running its own marathon now for some years, and this year it's on Sunday 26th May. Hardcore runners are no doubt already signed up to the full or the half-marathon, but to all those recreational runners out there: did you know that there's a 10km and a 5km race as well, plus a Kids' Run over 2km (sorry, fellow linguistic pedants out there; we're in Holland, so it's a KidsRun with no apostrophe...) with entries open right up until Sunday morning? Both the 10km and 5km start at 1.30, on the Breestraat. Read more at www.marathon.nl.

The serious races (full and half marathon) start at 10.30am, and the KidsRun is directly afterwards at 10.45. I can heartily recommend the latter; it's for children up to age 12, and like the other categories is a well-run and enjoyable event. You can register and pick up entry numbers in the Pieterskerk up to the last minute; the start and finish are on the Breestraat. It's great fun; the 'serious' nine-to-eleven-year-olds (the really serious ones are doing the 5 or 10km at 1.30 in the afternoon!) hurtling off, followed by a motley crew of runners and their helpers (you can run with your small child) all doing their best, cheering them on and having the time of their lives. Me, I'll be running with my five-year-old; the older children will be going far too fast for me ...
On Saturday May 25 th there's a special fete-cum-market at the Lange Voort shopping centre, on the 'Oudenhof' - the small grassy 'hill' which is the site of the original fortifications which protected ninth century Oegstgeest from those pesky Vikings. It promises to be great fun, with sheep-shearing, mediaeval crafts and all sorts of stalls themed around local history and sustainability. At the same time the Lange Voort shops are holding their normal yearly plants-and-garden 'buitenleven' market, so it will be - weather permitting - a lovely green and outdoorsy day.
The Leiden Repair Cafe , that wonderful resource for getting help with bringing old or broken things back to useful life, is also celebrating the opening of its branch in Oegstgeest that same day, May 25 th . It'll be open from 10am to 3pm in the library on the Lange Voort this month, and henceforth on every fourth Saturday of the month in various locations. Don't throw that old toaster away; bring it along and get it fixed; reduce, re-use, recycle! Read more here.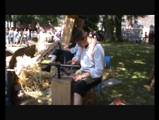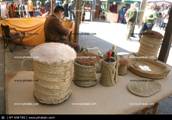 There's more about the market itself on www.oudenhofmarkt.nl or on the flyer here. Come along in your best mediaeval and/or recycled outfit!
Following the meeting of enthusiastic Oegstgeest mums, there is plenty of work going on behind the scenes to make things ready for starting the Oegstgeest Family Group some time in June! If you would like to be involved in any way at all - just helping as a once-off or becoming a regular - or would like to hear more, then just mail me at alice@homeinleiden.nl.
And in the meantime there's no need to stay alone at home on Friday mornings: don't forget the Orange Integration coffee mornings on the first Friday of the month, with the next edition coming up on Friday 7 th June at Marinde's house.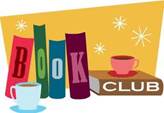 Hayley Smith, a book-loving HomeinLeiden reader, would like to start up a book club, meeting monthly over drinks and nibbles in central Leiden. Read her flyer here; initial plans are to meet on Monday or Tuesday evenings, depending on what people want, in her flat in Central Leiden, and to take it from there. You can mail her at hayleylouisesmith@live.co.uk to find out more.