Aah, it is, it really IS at last warm enough to call it summer. Or at least spring. Either way, isn't it nice not to need overcoats and winter woollies any more?
Whatever the weather, this is the time of year that there is plenty to do around Leiden, as all the 'summer' events are crammed into the June and July weekends before the holidays begin and the country empties its population into France and other sunnier climes. Here are some ideas, mostly child-friendly and all with an emphasis on cheap , for those who (like me) have already drained the family coffers for the annual summer pilgrimage to Visit The Relatives ...
Inspired by the wonderful Wednesday group at the Vogelwijk playground and by Alison Sutton (of www.childrearingmatters.com), a new playgroup is starting up in Oegstgeest. We wanted to provide a relaxed, easy-to-reach time and place for internationals to meet other local families and find out what the place has to offer. The Oegstgeest CJG is letting us use a lovely child-friendly space for free and a group of enthusiastic volunteers is making it all happen.
Details: the Oegstgeest Family Group will be holding its first meeting on Friday 28th June, from 9.30-11.30am , and continuing every Friday thereafter (through the holidays as well). It's being held at the CJG at Lijtweg 7 (where the consultatiebureau happens) and will be an informal walk-in coffee/tea/chat/children's play morning. We do hope you will come along; mail alice@homeinleiden.nl if you'd like more information.
There's also a Facebook group www.facebook.com/oegstgeestfamilygroup recently started up with all sorts of interesting information about the Friday playgroup and other things going on in Oegstgeest. Big thank you to Regina for getting that up and running!
Oegstgeest is holding all sorts of activities right through from the 16th to the 30th of June, ranging from an old-fashioned whodunit by pupils from the Teylingen College on the Wijttenbachweg - Moord op Dunholm Castle (I bet the butler did it) - through an art show on the Kempenaerstraat (21st), a musical jazz at Duinzigt (23rd) a children's street-and-park party in the Poelgeest neighbourhood and a wine-tasting at Kasteel Poelgeest both on the 30th, to an entirely Oegstgeest-made vintage and handmade market at Duinzigt also on the 30th. Something for everyone! Local events site www.oegst.nl has all the details.

The kindernatuurclub based at the ice rink in Oegstgeest (Oegstgeesterweg 43) is holding a midsummer party on Wednesday 19th at 2pm; just eur1.50 for lots of outdoor fun and games (and no doubt a great deal of mud). See their website for how to sign up.
Something which has inexplicably escaped me until now is that there is a regular book market at Volkenkunde - on the Singel as you walk from the station into the centre - every last Saturday of the month up to the holidays, meaning that the last in this year's series is coming up on the 29th. They promise books, art and 'curiosa' for free for all comers - sounds great! Volkenkunde itself has always been one of our favourite museums, with its wonderful collection of extraordinary explorers' artefacts, well-laid out and with good child-friendly puzzeltochten involving spotting particular objects in the exhibition.
Not strictly speaking cheap, this one: but it's a chance to find out about a language school without committing yourself. NLTraining, who run Dutch courses for people wanting to inburger (become a citizen), are holding an open evening 'Open Taaldag' on July 8th at Julianastraat 74c in Leiden. You can find more about what they offer and try out one of their lessons if you like. Click on the link to see more.
The temperature only needs to get into double figures (or the sun to shine) and my poor Northern sun-deprived children clamour for water, swimming and icecream. Happily we're spoiled for choice here as far as watery places to visit. The following are all within 25mins' cycle (at small-child-pace) of the centre of Leiden (and Cronesteyn even closer), totally free of charge (although you'll have to be very cunning to withstand itinerant icecream-sellers, if you have children with you) and well worth a visit.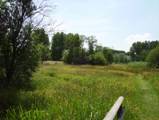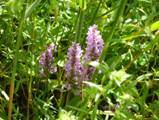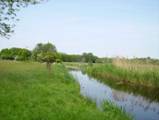 This is a really lovely place; green, peaceful and amazingly secluded-feeling despite being so close to town. Wonderful water play areas both for the very young and the older-diploma-ed children. Plus there's much more to it than just the lakes; take a picnic and go for the afternoon. Website here.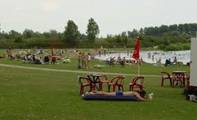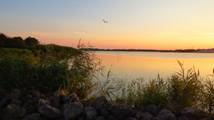 Klinkenberg is the lake just to the north of the Haaswijk estate in Oegstgeest and one of the many 'water recreation areas' in the Netherlands. These have cordoned off shallow boat-free areas for swimming and nice sandy beaches (although do look out for dogs, as not all owners are as housetrained as one could wish).
Another recreational lake is the Valkenburgsemeer is to the south-west just on the other side of the A44. Both are less than 20mins' cycle from Leiden centre and great places to go to - but they can also get frightfully busy on fine weekend afternoons. Like so many places, though, the early bird does better; on weekdays and in the mornings it's quieter and lovely. Directions and all info can be found on the offical sites for Klinkenberg and Valkenburg.
Not strictly watery but well worth a visit with small (or even large) children is of course the narrow-gauge railway museum at Valkenburg (smalspoormuseum.nl) where you can ride around the lake on some of their lovingly maintained rolling stock. It's a small, friendly museum (staffed mainly by enthusiasts) and really nice.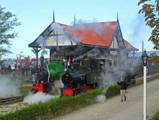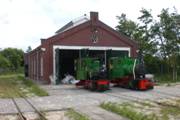 The Kagerplassen form a large area of open water north-east of Oegstgeest and Warmond, and were generated long ago by peat digging. 't Joppe is the closest part to Warmond and is much more recent, created (like Klinkenberg and Valkenburg) by digging for sand. The area extends all the way down to near the Merenwijk and is very varied, with meadows, woods, allotment gardens, a couple of swimming beaches and lots of cycle and footpaths (and a couple of ferries which are very exciting). I was unable to find a nice convenient guide online, though; I suggest just loading bathers into your panniers and heading off to Warmond to explore!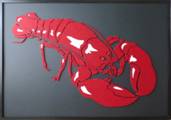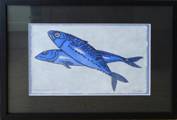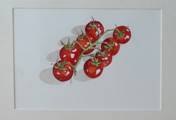 Just a reminder that even if you missed the opening of the exhibition by HomeinLeiden's own Harriet, in Dende (Nieuwe Rijn 5), her work is still hanging in the restaurant and can be enjoyably viewed over a cup of coffee or lunch/dinner in this lovely, child-friendly restaurant. The exhibition is changing constantly as she sells pictures, but is based on the theme of 'Edible' and includes watercolours, collages and block prints, which are all for sale and range from €50-€200 There are also greetings cards for sale. See www.dende.nl and www.thetulipandthebutterfly.com.