Slightly to its surprise, HomeinLeiden finds itself suddenly engulfed with suggestions and information from all sorts of people about interesting things going on and starting SOON - so what follows is a functional rather than pretty homepage because like so many of us HomeinLeiden is idea-rich but time-poor ...!
That amazing resource, the Vrouw Kind Centrum on the Langegracht (see link on the right) is holding a course of ten lessons on basic home maintenance and repairs for the bargain price of eur15! They run on Mondays, starting on 9th September, from 11.30-12.30. This is a seriously good idea and could prevent you standing as I once did one night, in front of a '70s Dutch fusebox, in the dark, not even having a clue which bit was the fuse, let alone what to replace ...! Read more.
This is a new initiative for all new mothers or mothers-to-be, consisting of monthly meetings on Friday mornings in 'Het Gebouw' on Arubapad 4 in Leiden. The aim is to help you out with any questions you might have about anything to do with babies, motherhood, birth, pelvic floors, the whole package - and there will be specialists of all sorts there to answer your questions - if they can't - to help you find the person you need. It's run by an assortment of organisations (Leiden city council, the baby and child clinics, the 'centra jeugd en gezin', CJGs, lactation consultants, a midwives' organisation int. al.) and is for FREE - it sounds like a really good place to go for help, advice or just to meet other new mothers or nearly-mothers. Other children are of course welcome. Read more on www.mamacafeleiden.nl.
Leidenite Sonja Eller has started her own business making gorgeous clothes and accessories for children which you can buy at www.mama-made.nl - we've mentioned her before. But did you know that she also runs classes so that you can learn how to make such beautiful things yourself? The workshops are 2 1/2 hours long and there's a maximum of five people, so you really get loads of help. They're run on Monday evenings and Tuesday mornings in Leiden (the location is yet to be confirmed but will be central) - you can read more here.
I was recently approached by a nice chap from the Leiderdorpse Volksuniversiteit, an institution of which I was in my ignorance previously wholly unaware, telling me about some of the adult education courses they offer and in particular about their Dutch lessons this autumn. Here's what they say about themselves:
" The Leiderdorpse Volksuniversiteit is a small adult education institute offering courses in a broad range of subjects. Information can be found on www.leiderdorpse-volksuniversiteit.nl.
This autumn we would like to start with a course 'Dutch as a second language', which will be given on Thursday mornings from 10.00 to 12.00, starting 19 september. The fee for the course of 12 lessons is € 215. The venue is De Sterrentuin, van Diepeningenlaan 110, Leiderdorp (at shopping center Santhorst). See http://www.leiderdorpse-volksuniversiteit.nl/index.php?page=dutch ."
They're also starting a reading group for English literature, whose first meeting will be Wednesday 30 October, 10.30 - 12.30. The fee for the course of 4 lessons is € 50. Also in De Sterrentuin.
As part of 'Parenting Week' ( Week van het Opvoeden , of which more anon.), the CJG (baby/child clinic) in Oegstgeest is offering a free parenting workshop to all interested parents. It will be run from 10.30-11.30 in the CJG building at Lijtweg 5 in Oegstgeest, during the normal Oegstgeest Family Group meeting time. What is more, Oegstgeest day nursery Kindergarden is kindly offering free childcare on the same premises for the offspring of all parents attending, so that you can concentrate on what's being said, knowing that your child(ren) is/are happily occupied next door!
Here's what they say about it:
"Workshop on 'Creative Parenting Solutions'

Ever had that feeling that you just don't know where to start?
The little ones have been bickering the whole day ...
It's way too late, the TV's been on for hours and the children haven't even looked at their homework ...
How many times have you told your daughter to tidy her room?
It can feel as though you fight the same old battles every day, and that you're just not getting through to your children. How can you break the vicious circle? What could you do to make things work differently - work better?

In this workshop we tackle the question of how you can take on large and small parenting dilemmas in an imaginative and constructive way. What could you do to make a real difference at home? With the help of other parents, we'll help you look at things in a new way and come up with solutions you'd not thought of before. It is intended for parents of children up to around twelve years old ."
The 'Derja' Cub / Scout / Guide packs on the Voscuyl in Oegstgeest has regained their junior section; the Bevers (Beavers) are starting up again! Beavers are girls and boys aged 5, 6 or 7 who want to join a group to play and explore in and around their clubhouse in Oegstgeest. Adventures are centred on the land of 'Hotsjietonia' where the Beavers will solve puzzles, hear (and invent) stories, play, sing, make new friends and lots more. New pack leader Melanie will be welcoming Beavers old and new on Saturday mornings from 10-12, starting on the 7th. You can come along for three or four sessions to see whether you like it before joining properly.
Read more (in Dutch) about the Bevers and about Scouting Derja in general on www.scoutingderja.nl.

The recently refreshed Sports and Classes gives you a comprehensive guide to what's available, including opportunities for adults; do have a look. And since it's the new school year, it's time for many new BplusC courses starting up in the 2013-2014 season. Loads going on here, in particular special sessions on Language learning on Thursday 5th September in the evening and on the morning of Saturday 7th September. BplusC also has come-and-play music lessons in the week of 2nd September when you (or your children) can try out an instrument; this culminates in a celebration on the 7th at which you can also buy music, equipment and materials you'll need for lessons. All details are on the BplusC website.
A 'monument' in Dutch means a listed building or premises, for reasons of architectural, aesthetic or historic importance, and on the Open Monumentendagen - which is a nationwide event - they throw open their doors to the public, all over the country. The theme this year is macht en pracht* which I've loosely and uneuphonically translated as 'power and ostentation'. It's a wonderful chance to nose around all the usual suspects plus loads of places (or parts of places) which are not normally open to visitors.
The whole weekend is full of activities (tours, music, art, displays etc.) and there is a special Kidsgids for children - it's handed out by Leiden primary schools in advance, or you can pick up a copy on the day at the town hall. Sunday 15 th is Car-Free Sunday as well, read more on www.openmonumentendag.nl/gemeente/leiden , and on www.osger.nl for the Oegstgeest version.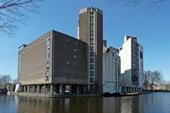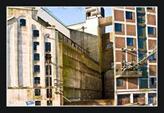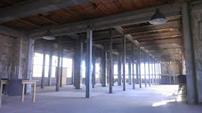 My personal favourite in Leiden is the Meelfabriek , that ghostly post-apocalyptic-looking industrial wreck of a flour mill on the Singel on the Eastern edge of town. This is generally only ever open on Monumentenweekend, which makes it pretty special to start with, and this year it is not only open but is holding a special exhibition of local artists, organised by the Lakenhal. Well worth a visit, and the exhibition stays at the Meelfabriek for two more September weekends in case you miss the 14 th /15 th .
Another wonderful event in September is the Kunstroute (Art Trail), during which dozens of local artists open their workshops and/or galleries to the public. They're simply open for the two weekend afternoons, so you can plan your visits as you wish, and many hold special events or activities for children. Read more on www.kunstrouteleiden.nl.
It may not feel like it now, with the weather still in holiday mood and school seeming awfully distant, but in no time we're all going to be back in the treadmill of normal work, getting drenched on the school run, feeling overwhelmed by quantities of laundry and talking morosely about nights drawing in (and have you turned the heating on yet?). Let us help you stride cheerfully into the autumn with a selection of the Good Things going on in our area:
The Vogelwijk group and the Oegstgeest Family Group (see links top right) are there on Wednesday and Friday mornings, to get you out and about and meeting (new) people!

Find a babysitter and get out in the evening once in a while; Leiden is positively overendowed with restaurants in all possible shapes and sizes and has three cinemas (and I have been reliably informed by some young people I know that there are also 'clubs' at which popular music is played), so what are you waiting for?

Browse through the BplusC options or the courses offered at the VKC and take up something new yourself, or rediscover that forgotten hobby. There is so much going on!

Start to SING ! Nothing like it for raising the spirits, and there are various groups around looking for new members. The Leiden English Choir (www.lec.nl) for one, plus a not-very-formal choir with a professional conductor which sings at the Woutertje Pieterse school every other Wednesday (www.arnoldvanrheenen.nl , click on the right-hand logo and then on 'De Raadsvogels', top left). This last is looking for new members; come and sing on Wednesday 4th September and see what you think. Or why not find some like-minded songsters and start up your own group?
* History moment: Because it's the 300th anniversary this year this year of the Treaty of Utrecht, the Vrede van Utrecht , which marked the end of a number of conflicts, primarily two centuries bloody and religious wars but also including the Spanish wars of succession. Among other things it brought the United Netherlands into being, gave Sicily to Savoy, initiated British sovereignty over Gibraltar and quite a lot of what would become Canada.