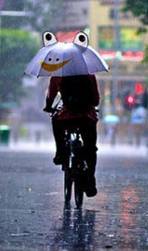 You may have noticed that HomeinLeiden has been run particularly efficiently this year - that's because I (Harriet) have been out of the picture and the wonderful and terrifyingly organised Alice has been in charge. She's created new sections, updated sections, brought Oegstgeest into the picture, written a million superb homepages and recruited lots of help. It's so great to see so many new people getting involved - huge thanks to Alice, of course, and to all the other contributors, especially our anonymous benefactor for updating the Classes and Sports section, and Danielle for updating the Learning Dutch and Baby/Toddler Groups. There are also loads of new initiatives: a social committee (the wonderful Jill, Jenny and Celeste) who organise the Swishes and the pub nights, a new Friday morning Family group in Oegstgeest with its own Facebook page (huge thanks to Alison, Janice, Robin and Regina) , and a new book group (thanks to Hayley - if you'd like to join our fun, friendly group that meets one Monday a month, email hayleylouisesmith@live.co.uk) , just to name a few. A huge thank you to Alice and to everyone else who has made HomeinLeiden such a success this year in my absence - particularly our unsung heroine Tanneke, who works so hard behind the scenes to keep our website looking great. Hurrah for you all!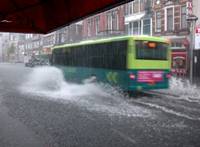 Let's face it, most of us moved here for love or work or both. none of us moved here for the weather. The last few days have certainly tested my waterproofing (conclusion: I need a new non-sponge-like coat and might even now be Dutch enough to succumb to waterproof trousers). So what can we do to keep ourselves cheerful and busy?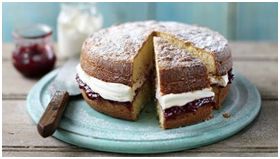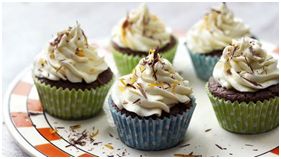 Last week my friend Eveline and I had the delightful job of brownie and muffin testers, when Nathalie, the lovely owner of Leiden's small home-cooking catering company Café Lola came round. Half Dutch and half British, she is not only aware of how snoozingly dull the average catered Dutch lunch is (pakje melk, anyone?), but also of how homesick one can be for the baking of one's childhood. As well as catering for offices and parties, she makes all sorts of delectable things for any occasion: she describes it as the sort of baking one's Granny did - though I have to say, it looks (and tastes) a lot more glam than anything either of mine ever produced. Anyway, if you have a party or children's birthday coming up and are either not a baking queen or simply pushed for time, give Café Lola a go!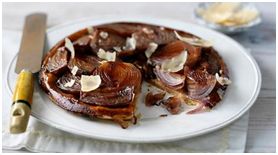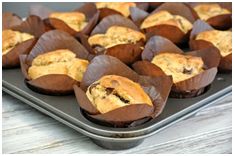 All food orders above €15 can be delivered whenever you want - if you live within the Singel, this is free. Visit www.cafelola.nl to see for yourself!

I was in complete panic on the golden syrup and cream of tartar (my basic British baking staples) front, but in fact Tucker Box does still exist as a web business, www.tuckerbox.nl on which can order a huge range of goodies. If you order by Monday they deliver within Leiden on Friday nights - in theory, at least: mine still hasn't arrived yet!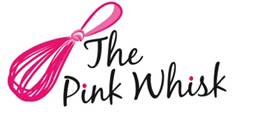 On the subject of baking obsessions - I just have to recommend my new favourite website www.thepinkwhisk.co.uk - I have a personal challenge at the moment to learn to make proper macarons, and her recipes are the ones that seem to be working best. Ridiculous, but fun.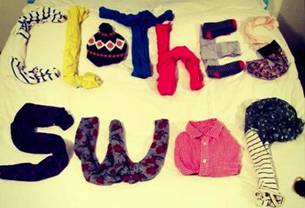 The Clothes Swap on the 9 th at the VKC was a huge success - we had such a lovely evening and everyone went home with great new stuff for both their kids and themselves. If you missed it, don't worry; there'll be another one in the spring! It's at events like this where everyone is chatting and enjoying themselves meeting new people that I really feel proud of what HomeinLeiden has brought to our city and our community. The VKC was so delighted with the clothes that we donated that they have offered to host the next event free of charge (hurrah!). Following on from the success of the Swishes, there will be a:
TOY SWAP!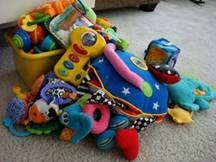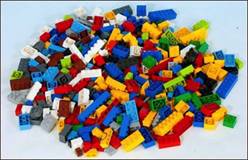 Have your kids grown out of their toys? Or are you simply swamped by too many? Would you like something new but don't want to waste money and resources buying it new? Bring along your outgrown/unloved toys and see if there's something else for your kids, while at the same time meeting other parents for a relaxed and social evening! This will be in late November at the VKC - watch this space for more details!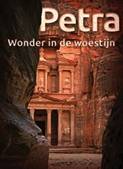 The Herfstvakantie (autumn half term) is almost upon us, so the museums will all have special activities - the Rijksmuseum van Oudheden, for instance, has painting and modeling activities based around the Petra exhibition, which sounds fun, with an exhibition of the children's work. In the Volkenkunde there are also various activities - see http://volkenkunde.nl/nl/herfstvakantie-2013 for a programme.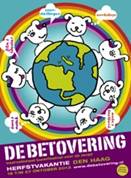 It's the first I've heard of it, but I have the brochure and it seems like there's a lot of brilliant stuff happening this year - and there is a real attempt to help non-native Dutch speakers! Check out www.debetovering.nl/english.html . They say:
Each year during the Autumn Break the international children's art festival 'De Betovering' (The Enchantment) takes place in The Hague. From the 18 th till the 27 th of October 2013, children between the ages of 2 and 12 years will be treated to some 300 performances and workshops at 36 different locations.
The most enchanting children's dance and theatre performances of both Dutch and international origin, will be brought to The Hague for ten days of dazzling culture. Performances include theatre shows as well as dance, music and film. Professional artists will guide workshops where children can try their hand at dance, music, filmmaking, painting, fashion, theatre and much more. As part of a number of these workshops participants will visit a museum or gallery, such as the Gemeentemuseum, to look at the artwork there. Festival De Betovering is the result of a unique cooperation between a number of cultural organisations in The Hague.
You can view the full festival programme (=programma) on this website. A number of performances, the daily rolling programme in our Festival centre and all the dance and visual arts workshops are suitable for non Dutch-speaking children. Please take note of the LNP-logos
(Language-No-Problem) in the shape of small globes! The ticket price for the majority of the performances and workshops is €6.00. Many performances sell out quickly so you need to be fast with your booking.
It's also work seeing what's on at your local buurthuis as there may be children's groups and activities.

It's not long now until Halloween! I didn't grow up with celebrating Halloween, but I love a good excuse for a party, and find burrowing around inside pumpkins surprisingly satisfying. It's also a basis for lots of fun craft activities and costume making. My daughter wants a spider costume, so I think I will be stuffing legs of tights come the end of the month. The Internet is full of ideas for crafts for a rainy October day, but this is one site http://www.allcrafts.net/halloween.htm . Pumpkins are usually available on lots of market stalls (and some even in Albertheijn), but the best (and largest) ones I've seen were in the greengrocer at Herenstraat 44 - honestly, a small Cinderella would have fitted.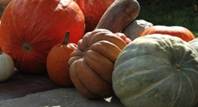 We are often asked about Halloween celebrations in Leiden. In the majority of neighbourhoods, almost no one goes Trick or Treating (with the exception of Waardeiland, for some reason), and even if people have lit Halloween pumpkins outside their houses it does not mean that they will not be flummoxed by small children dressed as ghosts knocking on their door. Or so I have discovered. Stevenshof, however goes all-out with a party and a spooky wood in the park.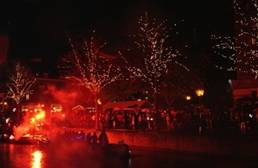 There will be a 'light parade' in Leiden on the 31 st October by the (Group 6) schoolchildren of Leiden. Two large groups start at 18.30 from the Doezastraat and the Beestenmarkt and end at 19.15 at the Nieuwe Rijn. Although this is really the 'turning on the lights' parade, because it's Halloween there will be 'exciting and magical acts' accompanying the parade, apparently. Before this, all school children will be doing a workshop on electricity and sustainability. How tactful.
Other Halloween events I have found include a Halloween evening at Buurtcentrum Stevenshof on 26 October (see http://www.unityfm.nl/nieuws.php?id=23474), a Halloween buffet at the Holiday Inn on 26 and 27 October, with themed food and children's entertainment (see www. http://www.holiday-inn-leiden.nl/en/buffets-and-festivals/halloween-buffet.html ). I have also found a Halloween event at Landgoed Keukenhof (see www.hauntedcastle.nl), but it seems to be more geared towards adults/teenagers with what seem to be rather gruesome attractions for mostly 16+, although it does claim to have children's stuff too.
Have a brilliant Herfstvakantie and I will return in November when we've all had a well-earned holiday!