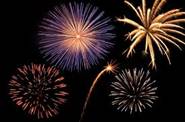 Welcome back to everyone who has been away, and well done to everyone who has survived the firework mayhem that is New Year in Leiden. Over the 12 years I've lived here, the shift has taken place from 'going home' for Christmas or New Year to 'coming home' afterwards. With the children back at school, the dog back in her basket and my friends all around me, right now I feel so lucky that I'm happy to be home. Even if you don't feel like that yet. believe me, one day you will!

A very wise and lovely Leiden friend of mine says she doesn't make resolutions - she has a word for the year. These words find her, apparently, and I know what she means - if you think hard then a word or phrase that describes how you want to approach life this year probably pops into your mind. Mine this year is 'balance'. It's something many of us crave as we struggle to keep the different needs of partners, children, work, activity, health, friends etc. in the air (I nearly wrote 'balls' there but realised this could have conjured up unfortunate images). The very fact that Leiden is bursting with opportunities makes it hard to pick and choose, and without realising it life can feel far too full. Here are some suggestions for starting the year with a bit of balance.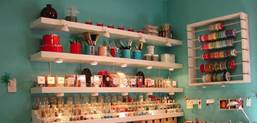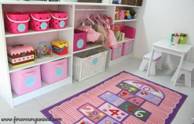 Do you have that sinking feeling when you think about your wardrobe/cutlery drawer/bathroom cabinet? I grew up in possibly the UK's messiest house with four older brothers, so my extreme untidiness and hoarding tendencies are hard to curb. However, the main key is Getting Rid of Things. In a community like ours, there is bound to be someone who wants all but the most useless of objects. Furniture or larger items? Post a message on HIL 'for sale' board (and if you want to give it away it will go extremely quickly). We often put things outside our front door with 'GRATIS MEENEMEN' on them, which works a treat. For smaller very good quality things, take them to Terre Des Hommes on Burgsteeg, and take less valuable items to the Weggeefwinkel (opening times here). Clothes can be donated there or to the Leger Des Heils on Groenesteeg, or keep precious or really good quality stuff for our next Clothes Swop! Books can go to the Boekenzolder and unopened, not out of date food can go to the Voedselbank (food can be dropped off 7-8pm Weds and 11-4pm Thurs at Willem Barentszstraat 22, Leiden. ) I'm currently sorting clothes and am marching (ok, meandering) around the house stuffing things into three labelled bags (Clothes Swop, Leger des Heils, Weggeefwinkel). Just don't tell my daughter or she'll take everything out and wear it to school.


Xenos is great for boxes for organising your stuff, but Flying Tiger on the Breestraat also has some good ideas. Try things like hooks with colour-coded bags on them for kids rooms, or small chests of drawers with pictures on the front so there's no excuse for them not sorting out their own wretched playmobil. There's a good article on organising with children here and here.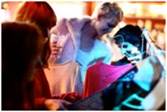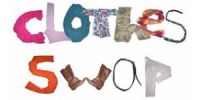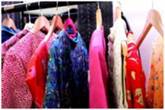 Ladies and children's clothes swop, 19.30-21.30, VKC
What better way to cheer up a rainy February evening than to gather with friends and new faces for a glass of wine. and come home with new clothes - for free!
If you've been having a good old clearout (and if you haven't, maybe now's the time!) and you fancy sprucing up your wardrobe and meeting some new people, then show up with all of your gently used unwanted ladies clothing, accessories and shoes, and/or kids clothes, and join in the fun! No one ever leaves a Home in Leiden Clothes swop empty handed. In addition to acquiring some fabulous clothes, nibbles and drinks will be served. Hope to see you and your friends there.
| | | |
| --- | --- | --- |
| | Where is it? | VKC, Langegracht 57 |
| | When is it? | Tuesday Feb 4 th , 19.30-21.30 |
| | What does it cost? | 2 euro to (partially!) cover costs. If you feel like bringing a bottle of wine/some nibbles we're always grateful! |
| | How does it work? | Basically, we lay out the items, have at least a half hour 'viewing' (and chatting!) time and then it's a friendly free for all. It's always very relaxed and fun and there's something for everyone. Any left over clothes are donated to the VKC. Please try to arrive on time. |
| | Where's the catch? | There isn't one! See you there! |
If you can, let us know you are coming via fraubowe@hotmail.com.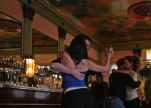 There's no excuse, with all the brilliant possibilities here. Even for the not-very-mobile like myself there are things like Aquajogging classes (which is great, actually, as you get to chat and exercise at the same time, albeit to some rather dodgy music). There's something for everyone, and far too much to list here, but a few other ideas are: