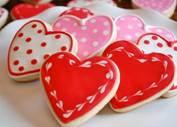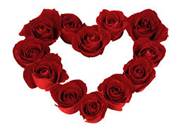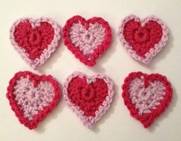 Valentine's day is nearly upon us (not that it's really celebrated here) so it seems a good moment to talk about relationships. International relationships have a huge amount of pressure on them - at least one of you is living abroad, you've probably gone through the hugely stressful process of moving house and country, and may still feel like you are finding your feet. Furthermore, away from the usual networks of family and friends, the focus on your relationship is greater - and almost everyone I know has had a moment soon after moving when they think 'Help! I'm not quite happy - is he/she really right for me?'. The point is, no one person can replace your colleagues, family and friends, so it's important to see this moment for what it is - a wake-up call to how important it is to get out there and make new friends to laugh, chat, gossip or have a good moan with! Luckily, there are nowadays plenty of ways to meet new people in Leiden... parent and baby groups, book groups, cooking clubs, HIL events, conversation groups, pub nights.so go for it!
International relationships also often throw up misunderstandings due to cultural (and character) differences, which can be hard to navigate. One book I'd always recommend for is The Five Love Languages by Gary Chapman. Don't be put off by the slight naffness, it is a very simple and hugely useful way of looking at your relationship (and in fact all other relationships) and ensuring that you are actually understanding each other! If, however, you eventually feel that some more help is necessary, you could try the counsellor on call at Access ( http://www.access-nl.org/about-access/what-we-do/counselling-service-network/counsellor-on-call.aspx ).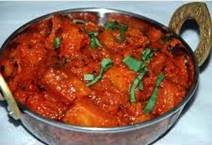 Website: Indian Cooking Classes
I recently went to a birthday party where we learned to make Indian food - it was such fun, and we made a whole range of absolutely delicious dishes while having a great time. Seema, a lovely Indian woman, taught us really clearly and made the whole process most enjoyably. It's a really original idea for a party - and the recipes she gave us have given pleasure to my family and friends ever since! She says:
Interested in learning how to make Indian food? My name Seema and I've been giving private Indian cooking classes in Holland for 2 years now. If you are a small group of 3-4 people, you can learn in my kitchen or yours and for large groups I can travel anywhere in the Ranstad. I have over 20 years of experience cooking Indian food and have been taught by many great chefs in India. To learn more about me and my classes, please visit my website, www.cookingindian.webs.com.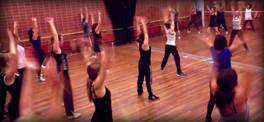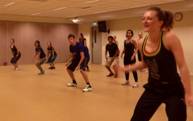 In January I wrote about getting moving. and here's a great way to do it! Hayley, a lovely woman I met a while ago, has started teaching Zumba here. It sounds great fun and a great way to get fit - I just wish I could do it too! She says:
"Hi! I'm Hayley and I am a licensed Zumba® instructor from the UK. I have been teaching classes here in Leiden for over six months now, and not only do I love my job, I absolutely LOVE the Zumba® Fitness program!! As an instructor I am proud to embody everything it stands for; love, happiness, a passion for life, fun, a positive attitude, and a healthy lifestyle. Begin your journey to a healthier, happier you and experience the Zumba® magic for yourself by joining me for weekly classes every Saturday morning | Saturdays from 11:00 - 12:00 @ Partycentrum De Zijl (1 st floor of Sportcomplex De Zijl), Paramaribostraat 66, 2315 VK, Leiden | Single class €5 for adults, €4 for students. Discounted multi-class punch cards are also available. NO gym membership required! Contact me at haylstormfitness@gmail.com or visit my webpage on hayleysmith.zumba.com for more information."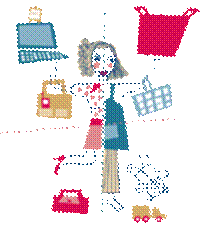 Another theme from last month, balance, has come up recently as I've just been talking to the very nice Loes van Rosse, who is a Leiden-based life coach. She helps people to balance all the different aspects of their life - children, work, hobbies, families, relationships etc. - while still managing to find time for themselves. She is working together with Martine Servaes from Global Coach, who works specifically to help people settle in the Netherlands, to give a one-day workshop especially for international womean called Get a Grip! on the 8 th March. Take a look at Loes' website www.loesvanrosse.nl or Martine's website (which is in English) www.globalcoach.nl for more information. Because this workshop is in the Hague, and Loes would like to reach out to the international community in Leiden, we are going to work together and do a HomeinLeiden event one evening this spring. So watch this space!