Whatever you've been doing and wherever you've been in the last few weeks; away, here, holidaying, or working: welcome home to Leiden and the wonderful late summer weather! I normally postpone the evil moment of clothes-buying for the children until the herfstvakantie , assuming that shorts and Tshirts will cover things until then, but it has to be said that this year with all the rain I am starting to have second thoughts .
Whatever the weather, on this homepage we have a number of interesting events and distractions coming up around the area over the next few weeks, to inspire you once the work / school treadmill has started up again. I love early autumn in Leiden, with all those new students around town (apologies to city centre-dwellers who have already had enough...) making the place so lively, and if the weather will only oblige with the odd bit of sunshine here and there, it's even nicer!
Inspired by the Oegstgeest group's delicious creations and by Femke's Bake Club, HomeinLeiden is writing a cookery / baking section on the website, comprising information about ingredients and equipment (where does one buy vanilla essence in this country?) and recipes and ideas as they come our way. If you have any ideas, recipes or requests for me then please, alice@homeinleiden.nl is awaiting your email!
A 'Monument' in this country is what the British call a 'listed building' or site; a stately home, a castle, a garden, or a National Park, often open to the public. Once a year in this country they all fling their doors wide open, and there is a whole weekend full of amazing opportunities to see interesting 'monumenten' in a new way; sometimes these are well-known museums or sights which have special exhibitions or events, and sometimes places which are never normally open to the public open up just for (part of) this weekend.
This year it falls on 13-14 September and the theme is 'Op Reis' or Journeys, with exhibitions and activities all over the Leiden area relating to travel and transport, and this being Holland, much of it is on or around the water. At www.openmonumentendag.nl you can read general information (it's a nationwide event); here [link naar http://leiden-info.com/evenementen/open-monumentendag-leiden/ ] you can find out about Leiden events, while www.osger.nl tells you all about what's going on in Oegstgeest.

HomeinLeiden's Harriet has an exhibition in Galerie Zone on Nieuwstraat (near the library and de Burcht) during the whole month of September. Why not pop in during the weekend of The Big Draw (a.k.a. Kunstroute, see below), to see her stuff and provide a bit of moral support?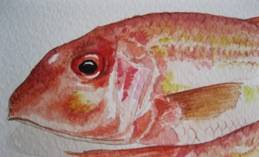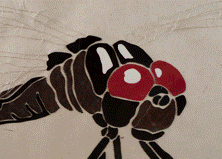 Details:
Galerie Zone
Nieuwstraat 17b
2312 KA Leiden
More information at www.thetulipandthebutterfly.com and www.galeriezone.nl
or email Harriet at harriet@thetulipandthebutterfly.com.
Kunstroute (Art Trail) is twenty years old in 2014 and they are celebrating this year with a two-week festival of the creative arts called The Big Draw. Leiden is really pushing the boat out with a huge range of activities available all over the city in the last two weeks in September. There is far too much for me to list here, but what do you think of:
A jewellery design competition with 'Leiden' as the theme?
Learning how to make etchings of ferns in the Hortus?
Drawing for children in Classical style at the Museum van Oudheden?
In addition to the exhibitions and open ateliers which you'd expect of Kunstroute, there is an astounding variety of classes on offer in all sorts of techniques and styles, for children of all ages and for adults. You can find a complete list here www.thebigdrawleiden.nl/downloads/festivalkrant.pdf.
Car-free Sunday will be celebrated on the 14th with all sorts of fun things to do around the blissfully quiet city centre. In addition to the usual street games, theatre and music there will be lots to see, learn and try out in the area of cycling and sustainable transport; at autovrijezondagleiden.nl you can find a complete list. There will also be plenty of good (sustainable and local) food and non-food products on sale; I can personally recommend Karels Biofriet (available at every Wednesday city market too) as the best chips in town ...
Car-free Sunday this year also falls in the first weekend of The Big Draw, so that one of the attractions is your chance to make your mark on the Breestraat, where a giant street artwork will be created stretching right along the street. The stoepkrijt (pavement chalk) is there for the taking, so why not join in?

Have you come across the Geluksroute (Happiness Trail) before? It's a great idea which has taken off in an increasing number of towns and cities over the last few years; basically a day or days on which people agree to share part of what they love doing with anyone who will take the time to come and look / listen / join in. In Leiden the doors will be open on the 20th and 21st September, with a large number of small-scale and often very personal little pieces of niceness, happiness and general fun spread around the city to share with like-minded people.
Join an impromptu singing workshop, taste one enthusiast's home-made delicacies, try an open yoga workshop or perhaps take a tour of the city with someone who'll let you see it with new eyes. Don't expect large-scale events; this day is all about the chance to see some of the little things which make other people tick, and perhaps to share some of your own happiness with others. The website's totally open for you to submit ideas at http://steden.geluksroute.nu/leiden, where there's an outline of the programme (and information about previous years) although full details are not yet complete for this year.
HomeinLeiden's own Marie Hobbs-Vijendran (of www.mindfulbirth.nl) is offering a new course this autumn on Mindful Self-Compassion, using therapeutic concepts to help you develop your own emotional resilience. No previous experience in mindfulness is necessary. In the course you will learn (among other things):
How to stop being so hard on yourself?
How to handle difficult emotions with greater ease?
The theory and research behind mindful self-compassion?
How to become your own best teacher?
The course will be run on Tuesdays, starting on 7th October and continuing until 2nd December, with a break for the herfstvakantie (autumn half term). The special introductory price is €375; read more here and at www.attention2being.com or ring Marie on 0624859763.
If you're an expectant mother, Assia Kraan may have just what you want. She offers a range of lessons and tailor-made classes / workshops around the theme of rhythm, dance and movement for you and your (also as yet unborn) baby. She works with small groups and aims to give a relaxing and supportive environment in which (expectant) mothers can find the kind of movements which fit them and their babies.
Her studio is on the Rijn en Schiekade in Leiden but she also works with Silvester bookshop on the Rapenburg (there's a great 'We're going on a Bear Hunt' verteltheater this Friday, the 5th!) and is quite happy to come to your location should you wish. She speaks fluent English and will run classes in English for you. Read more about classes this autumn on www.mamadans.nl.
There's an interesting new initiative in the book world, with a series called Rembrandt and Kiki which is being published with text in English and in Dutch, with corresponding audiobooks. The idea is that with both texts present on the page, it's easy to read one language and to pick up new words in the other as you go along. Read more on www.rembrandtkiki.com.
HomeinLeiden's attention was recently drawn to a Canadian who is posting videos online about learning Dutch during her time here. If you would like to see how someone else is tackling language learning with enthusiasm and a good sense of humour, you might like to take a look at some of her material
here
.