The last lovely mild weeks of September-warmth-making-up-for-August have really made me appreciate how lucky we are to have landed here in the Leiden area. My daily (cycle) round of work / shopping / ferrying children / doing my own thing is so much nicer than hours spent in a car! There are, after all, advantages to living somewhere where everything is within such easy bike/bus/train reach and fares are relatively affordable!



This last is particularly welcome at times of year like this when the children all seem to need new clothes and shoes simultaneously and everything seems so expensive... This homepage therefore has a slight Make-Do-and-Mend theme, with ideas for things to see, make and do which don't have to cost the earth, literally or metaphorically speaking ...
Much of what you read here will soon be added to the Greener Leiden Living section (see link on the right), which is still largely relevant but needs a little updating; if anyone would like to take this under their wing and help me rewrite it, please let me know at alice@homeinleiden.nl !
There is so much of this around Leiden now that I am not sure I will manage to list everything, but here's a flavour of what there is. This is of course in addition to HomeinLeiden's own regular Swishes, where the clothes are not just cheap but free!
Appel en Ei and Appeltje aan de Overkant, both on Pieterskerkchoorsteeg in Leiden (www.appelenei.nl): These are respectively a children's and a ladies' second hand clothes shop (the ladies' opened just a couple of months ago) and have a well-organised and frequently changing selection of good second-hand clothes and shoes at very affordable prices, with some vintage gems mixed in. The staff are really friendly and you can return clothes if within eight days.

Just around the corner at Langebrug 20 is Second Trend, with more second-hand women's clothing and accessories.

And the gentlemen aren't forgotten, either; Heer Pieter further up the Pieterskerkchoorsteeg (www.heerpieter.nl) has a wide range of affordable second-hand gents' clothing (including very large sizes).

Hartendief at Breestraat 171 (www.hartendief-vintage.nl) also carries some new items and is slightly more vintage than second-hand. Again, lovely friendly staff and they don't mind if you're just dropping in for a look.

The Vrouw Kind Centrum (VKC) at Langegracht 57 (where the HomeinLeiden Swishes take place) open Monday-Friday (check www.vkcdespiegeling.nl for opening times) has a second-hand clothes shop which has a large range at really bargain prices; children's clothes in particular will be on offer for just a euro or two.

Dees and Trees (www.facebook.com/deesentrees) are based in the bottom right-hand corner of Leiden - Professorenwijk - and regularly hold clothing sales in their own homes. Watch the Facebook page for more.

In Oegstgeest, there is Kees and Cato (www.keesencato.nl) on the Geversstraat (close to the Kempenaerstraat), which has a slightly more designery look to much of its women's and children's clothes, stocking many top brands along with some more mid-range clothes.
Although I have now learned (under duress!) to patch trousers in a more or less effective fashion, that is as a rule about the limit of my needlewomanship skills, but fortunately there is a wide choice of tailors all over town who will carry out more or less any mend or alteration you could wish for. Zip replacement is one we're often going for; that seems to be what fails first on an otherwise perfectly good bag, or winter coat .
I can't be exhaustive with this list, but here are the ones I know of; mail me if your favourite isn't listed!
Robijn at Breestraat 23: cleaners and tailors.
Diamant Schaar at Breestraat 13: cleaners and tailors (both of these are great places for turning your almost-perfect purchase from the second-hand places by the Pieterskerk into a made-to-measure marvel).
De Nieuwe Schaar at Breestraat 112, cleaners and tailors.
For mending shoes, bags and leatherware, Schoenmakerij Morspoort on Morsstraat 40 is what you need. The lovely shoemaker here will mend (almost) anything you bring along made out of leather. She also makes her own bags and leather accessories, and sells things made in a few other local workshops.
Another wonderful shoemaker is on the Bakkersteeg near the Rapenburg (www.bakkersteeg.nl). Apart from excellent shoemaking/mending skills, their (tiny) workshop is a wonder to behold, as is their collection of antique shoes, lasts, clogs, skates and the like.
Oso Reparatie at the Lange Voort in Oegstgeest, cleaners and tailors.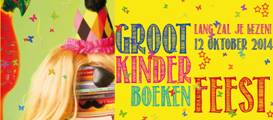 The national Children's Book Week (well, sort of fortnight, really) kicked off on 1st October with its theme Feest! (party) but its start is always overshadowed slightly here by of 3 October . There is still plenty going on at all the local libraries during the second week (full list of locations here www.bplusc.nl/over-BplusC/locaties) and at the Leidse Volkshuis (Apothekersdijk) on the 12th there is a Groot Kinderboekenfeest, with theatre shows, reading out loud, games, craft workshops and lots more. Well worth a visit; you can read the full schedule at /www.bplusc.nl/agenda/agenda.html?eventId=lang-zal-ze-lezen.
Silvester Leiden - the lovely children's bookshop on the Rapenburg - also has loads going on that week (and the rest of the autumn, come to that) with their small-scale children's theatre as well. Read more at /www.silvester-leiden.nl.
This too-good-to-be-true option comes to us from the University of Leiden, where the faculty of Social Sciences (FSW) has recently been in touch about what their very international Masters' s students (well over ten different nationalities, all fluent in English) could offer you this year.
The Masters' students at the FSW are looking for English-speaking children with whom they could work. We've helped them with this in the past, by putting them in touch with international children in the area; my own children have had their attention span measured as babies, their brains scanned as toddlers and their recognition skills observed as small children! The students are invariably charming, polite and very grateful to have experimental subjects, and it's a great way to help the international community and the progress of science here.
"International students of the master specialization Child and Adolescent Psychology are available for work with your children. All students take the course Behaviour training with children . The main assignment of the course is to teach each of two children, between 2 and 10 years old, one useful skill. The student will come to your home at most 10 times, for visits that last at most 1 hour, in afternoons or evenings. Parents are welcome to be with their child at all times.
The goal is to teach a skill that both you and your child will welcome. The following skills have been taught in previous editions of the course:
(1) self help skills: coat on or off, tying shoe laces, working with scissors;
(2) social behaviour: playing nicely with other children, listening to other children, accepting loss in social games;
(3) language: basic vocabulary in a second language, reading Greek letter symbols, reading words in English;
(4) eating and sleeping: going to bed without throwing a tantrum, eating at least one bite of greens;
(5) early morning rush hour blues: getting out of bed etcetera without protesting;
(6) other: suppressing a mild vocal tic.
Students will work systematically. They begin by interviewing you, then collect data concerning your child's behaviour, carry out training, and collect data again. Of course, in most of the skills some form of collaboration with you is required. For example, you may be asked to assist in data collection (recording bites of greens on a data sheet).
For more information, please contact our account manager for Child and Adolescent Psychology, Mrs. Femke Stad, MSc, e-mail: f.e.stad@fsw.leidenuniv.nl."
I know I'll be signing up my youngest for the 'morning rush hour blues' option .!
It only seems as though they've been back at school a couple of weeks, and the herfstvakantie break is almost upon us, from Friday 17th October. What to DO at this time of year can be a bit of a puzzle, depending on the weather, but there are some good things around to do:
The OERR campaign from Natuurmonumenten (www.oerr.nl) aims to get children out and about to enjoy (even the wet and muddy bits of) nature. There's a full list of what's available on their website.
Local museums in Leiden always have extra activities (workshops, talks etc) on during the herfstvakantie; www.leidsemusea.nl is the place to find out more.
The Hague is only a hop, skip and a jump away on the train and there is plenty to do there, especially if you have a museumkaart (and if not, go to www.museumkaart.nl and sign up) to give you free admission to most museums. I like the Mauritshuis for children not only for its treasures but because it is not overwhelmingly large. The Escher museum (www.escherinhetpaleis.nl) is lovely and in a spectacular building (Queen Emma's palace), but not so cheap for a day trip, with children from age 7 (which is about the age at which they start to like Escher) costing 6.50 and adults 9.00... But the Museon (www.museon.nl) will accept your Museumkaart and the children will love it.
Plus I've heard that The Boxtrolls is on in English at the Pathé Buitenhof in the Hague .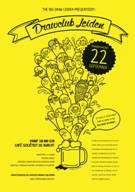 HomeinLeiden's attention was recently drawn (no pun intended) to a recent addition to Leiden's cultural life - the Draw Club Leiden (https://www.facebook.com/groups/drawclubleiden/). Inspired by a similar group in Amsterdam, this is a place and time for anyone who's interested in drawing to meet up with kindred spirits and, well, have a go, or talk about it, or generally get involved with drawing in a relaxed kind of way. From what I gather on their Facebook page, they have been meeting at Societeit de Burcht in Leiden on Saturday nights; follow their page for more information!