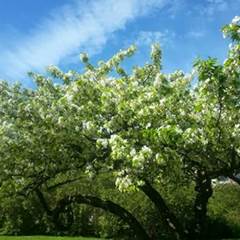 It really does begin to feel like summer is on the way! Mind you, having just packed the children back off to school with a feeling of relief after the 2-week Meivakantie, the idea of 6 weeks in the summer is a little daunting. However, there's plenty to do first and with some of the tips below you can start planning the summer holiday too.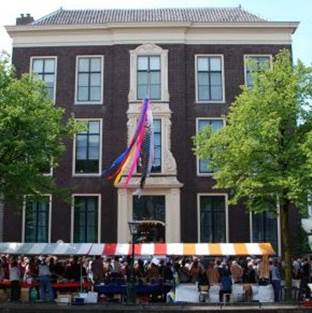 The Japan market is a great celebration of all things Japanese, from Cosplay to Sushi, from kimonos to anime. There will be activities in the Sieboldhuis (free entry for children up to 12) including trying on kimonos and origami, as well as chair massage from the wonderful Alex Massage ( www.alexmassage.nl), and acupressure. There are lots of stalls with all sorts of food, information and merchandise. Sylvester bookshop will also have an exhibition of prints from the book Kodo, as well as showcasing all their children's books on Japan, including mine, The Temple Guardians J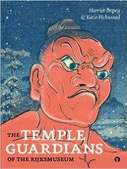 This free event comprises lots of concerts in 'hofjes' (and other places) around Leiden. These are very wide ranging - it's definitely worth having a look at the website www.leidsehofjesconcerten.nl - there are various 'routes' you can follow depending on your taste, such as 'young talent' (very inspiring for the children) or folk music, jazz etc.
they say:
The last Saturday night of May will be all about the museums of Leiden. It's time for the annual Museumnacht Leiden, with a sensational program for Dutch ánd non-Dutch speakers! Ever tasted oxygen with your nose? Are leeches dangerous or actually beneficial for your health? Always wanted to make music with your whole body? All this and more is possible during this special event! Come and find out how the blind experience art, be amazed by the new solar telescope and find out the real story behind Kama Sutra... Or would you rather see the Leiden of the past, interact with a tree as never before or test your skills with the Makato? This edition Windmill De Valk will also open its doors so stop by and get a unique view of the centre of Leiden by night! Check out the full program at www.museumnachtleiden.nl/en and purchase your tickets via our web shop or at the Visitor Centre Leiden.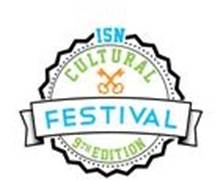 Every year the ISN (international student network) holds a Cultural Festival in which the Leiden international student community comes together to create an event for the public celebrating cultural diversity. Participants from all corners of the globe bring food, dance, music, games, and much more to represent the traditions and history of their home countries.
From 12:00 to 18:00 the public is welcome to come and taste food etc from each of the 20 country stands, play games and learn more about the cuisine, dance and music of other cultures. There will be workshops such as learning a new alphabet, traditional dance and other fun activities. From 21:00 to 01:00 there will be live music from international bands.
It's very child friendly - last year, for instance, the Mexican group made piñatas that the children were allowed to bash at. Tickets for adults are 5€, children are 3€ (under 4s free), and once inside everything (food, workshops, presentations, etc.) is free.
For more information about the festival, and to see a video of last year's festival, check out the website: www.culturalfestival.nl .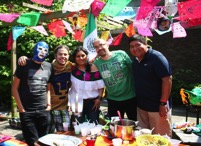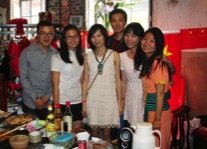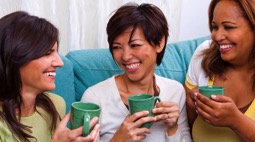 The childcare organization TASID in Wassenaar has set up a playgroup for parents/carers and babies/toddlers, on Mondays, Tuesdays and Fridays during termtime from 10:00 to 13:00, Schoolstraat 76, 2242 KG Wassenaar. See the website www.tasid.nl/chatkids/ (do check the calendar to see it's open before you go!).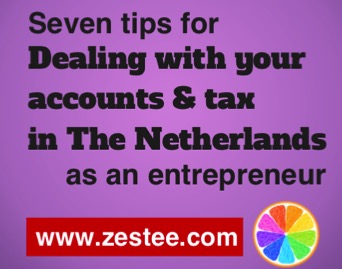 If you're thinking of starting a business (or already have one) but need some help navigating the system, take a look at this website: http://zestee.com/seven-tips-dealing-accounts-tax-netherlands/.
Run by the ever creative Assia Kraan, Mamadans runs all sorts of courses for dance for pregnant ladies, dancing with your baby, storytelling dance (at Silvester Bookshop) and lots more. You can even have a dance party for a friend, as a babyshower or celebration of birth. It all sounds very warm and fuzzy and sisterhood-y!
There's a special workshop day on 30 may for pregnant ladies and those with babies under 1 year - check out http://www.mamadans.nl.

On the 1st June the VKC (Langegracht 57 leiden) will hold its annual pampering day - a lovely event where volunteers share their skills and ensure that a little bit of luxury is available to all women, even those living on a very tight budget. There will be nail art, massage and eyebrow threading, among other things - and you are welcome to join in for a delicious surinamese lunch. A total package (nails, eyebrows, massage and lunch) is €5. There's also a photoshoot and even free childcare. Impressed? Maybe you have a skill you'd like to share with others and meet new people? Contact info@vkcdespiegeling.nl Do book to join the event before 26 May to ensure there's a slot for you as it's very popular! For more details see www.vkcdespiegeling.nl or www.facebook.com/vkcdespiegeling.
If you are wondering how on earth you are going to keep the children amused for 6 weeks this summer, whilst juggling your own commitments don't worry - help is at hand! There are all sorts of holiday play schemes.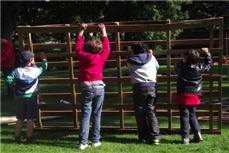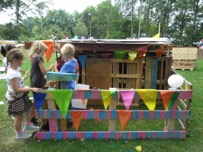 The wonderful Magische Jeugddorp will be running again this summer from 27 July until 7 August, It's a long time ahead, but worth planning for. If your children haven't experienced this yet, try it! For two weeks, on a few fields behind Zwembad de Vliet, children aged 6-12 can spend the day (09.00-15.30) playing outside, taking part in all sorts of activities, such as hut building, drama, craft and dance. It's sort of Swallows and Amazons crossed with Butlins crossed with Lord of the Flies. It's 27 euro for the whole week or 6.50 per day, and you get a discount if you have your vakantiepas (which you get at the end of term at school) with you. My children go with a gang of friends every year and absolutely love it! Not for the most fainthearted of parents though, as there are a lot of hammers and nails involved. It's in Dutch, obviously (but many of the volunteers speak English). Take a look at www.jeugddorpleiden.nl/info.html.

This is a new English-language initiative for children aged 7-12, for two weeks from 10-21 August, 9.00-16.00, held at the Montessori school in Oegstgeest. It's a cooperation between the schools and the BSO and is run by the lovely Sally Edwards, with contributions from all sorts of interesting people (including our very own HomeinLeidener Marie Vijendran - see her website www.attention2being.com). The underlying philosophy is Natural Wisdom, and the programme is 'designed to encourage children to explore this concept both intellectually and practically'. In the mornings there will be activities exploring topics such as map reading, photography and meeting new people. Afternoons are given over to activities led by experts who will give workshops about specific topics - such as karate, cricket, drawing, making art from rubbish, learning about owls, dance and music based activities, getting up close and personal with reptiles - and much more. Marie will be contributing with the use of yoga, visualisations, mindfulness and self-compassion during the sessions. There will be lots of other types of activities too including computer programming and time for free play. It costs €250 Euros per child per week.

For more information see the website: http://summerschooloegstgeest.com.
For more ideas on things to do visit www.kidsproof.nl - they have loads of ideas!