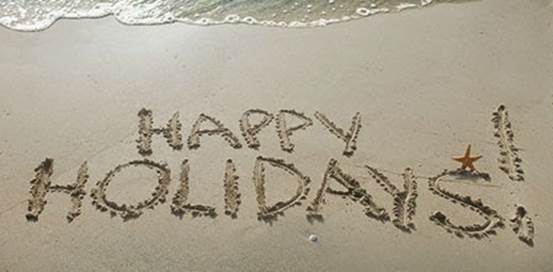 Many of you will be going abroad this summer, but don't worry, if you are around this summer there's still plenty on!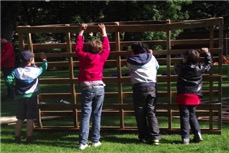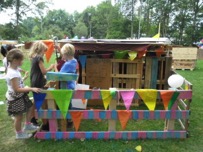 The wonderful Magische Jeugddorp will be running again this summer from 27 July until 7 August . If your children haven't experienced this yet, try it! For two weeks, on a few fields behind Zwembad de Vliet, children aged 6-12 can spend the day (09.00-15.30) playing outside, taking part in all sorts of activities, such as hut building, drama, craft and dance. It's sort of Swallows and Amazons crossed with Butlins crossed with Lord of the Flies. It's 27 euro for the whole week or 6.50 per day, and you get a discount if you have your vakantiepas (which you get at the end of term at school) with you. My children are going with a gang of friends for the first week and are really looking forward to it! Not for the most fainthearted of parents though, as there are a lot of hammers and nails involved. It's in Dutch, obviously (but many of the volunteers speak English). More info at www.jeugddorpleiden.nl/.

This is a new English-language initiative for children aged 7-12, for two weeks from 10-21 August, 9.00-16.00, held at the Montessori school in Oegstgeest. It's a cooperation between the schools and the BSO and is run by the lovely Sally Edwards, with contributions from all sorts of interesting people (including our very own HomeinLeidener Marie Vijendran - see her website www.attention2being.com). The underlying philosophy is Natural Wisdom, and the programme is 'designed to encourage children to explore this concept both intellectually and practically'. In the mornings there will be activities exploring topics such as map reading, photography and meeting new people. Afternoons are given over to activities led by experts who will give workshops about specific topics - such as karate, cricket, drawing, making art from rubbish, learning about owls, dance and music based activities, getting up close and personal with reptiles - and much more. Marie will be contributing with the use of yoga, visualisations, mindfulness and self-compassion during the sessions. There will be lots of other types of activities too including computer programming and time for free play. It costs €250 Euros per child per week.

For more information see the website: http://summerschooloegstgeest.com.
For more ideas on things to do visit www.kidsproof.nl - they have loads of ideas! There are loads of ideas and discounts in the vakantieboek that you get from school as well.
There's a great new facebook group in Leiden
: Definitely worth joining as it's a great initiative!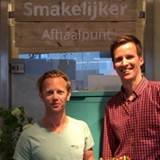 Sometimes when there's a new baby or other difficult circumstances, just making dinner every day can be really hard, especially when you don't want to resort to ready meals. There's a great new company in Leiden called Smakelijker - basically you can order from their daily choice and then they deliver your meal. For more details see: http://www.smakelijker.nl/.

We've written about mindfulness and mindful self compassion before, but it still continues to amaze me just how wonderful it can be, and what a difference it can make. The amazing Marie Vijendran offers all sorts of different courses and groups, including a support group on Tuesday evenings and Wednesday mornings. Following Marie's course really helped me to deal with a lot of stuff in my life and to feel so much calmer and more in control. You can read about her and her courses on www.attention2being.com.
Her two next 8 week courses are:
Mindfulness Stress reduction - 8 week course on Monday evenings starting 24 th August.
Feeling overwhelmed by everything in your life? This course, as created by father of mindfulness Jon Kabat-Zinn, will help you learn how to use mindfulness skills to cope with stress and other challenges in your life. €375 - 24 hours facilitated teaching, including a half-day retreat.

"I came into my mindfulness sessions having very little understanding or experience with the subject. Marie was able to facilitate my exploration of mindfulness with expertise guidance."

Mindfulness based self compassion - 8 week course Wednesday evenings starting September 23.
This course, which was created Dr Kristin Neff and Dr. Chris Germer, uses mindfulness exercises to help you learn how to calm and soothe yourself and deal with daily life in an effective and calm way. Its skills improve positivity and emotional resilience and help you nurture yourself and your relationships. 375 Euros - 24 hours of facilitated teaching time including a half-day silent retreat.

"The course helps you first understand and then let go of unhelpful and undermining thought patterns by doing really simple, helpful exercises. These are an answer to a very common problem: beating oneself up!"
Marie also offers retreat days, mentoring and workshops in the workplace - for more information contact marie on attention2being@gmail.com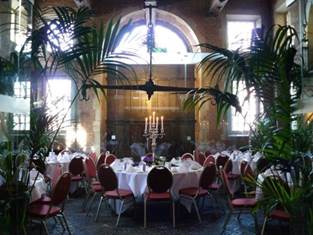 There's a great new café in Leiden, Waag (in De Waag, the building where Sinterklaas' house always was) http://www.waagleiden.nl It opened at the beginning of July and is becoming busier, but is a great roomy space with plenty of room for pushchairs, and the high ceiling mean that child noise isn't an issue! There's a step up at the front door but if you go round the side there is an accessible entrance.
Whether you are travelling or at home - Have a wonderful holiday everyone!