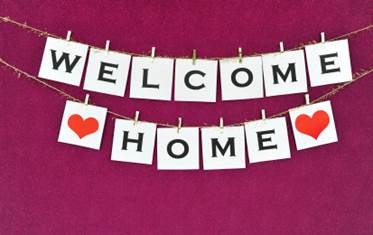 Welcome home everyone! I hope you have had wonderful holidays and that you are happy to be back in our beautiful city.
Thank you so much, everyone, for your contribution to the Calais crisis collection. Our wonderful Noeleen managed to raise more than €2,500 as well as a huge quantity of donations. She took tents, sleeping bags, camping stoves, medical supplies and money to Calais, and joined up with other iniatives sending women's and children's supplies to Hungary and Kos. Huge congratulations to Noeleen and everyone involved - we're so proud of you!
The next step, of course, is for us to carry on the good work by doing something for refugees in Leiden. One initiative is Leiden Verwelkomt (see facebook page https://www.facebook.com/events/488464577989409/ - scroll down for info in English). Leiden Verwelkomt are asking for volunteers, and for everyone to make up packages with welcome notes and useful stuff to be delivered to refugee centres to help make refugees welcome. For more information contact leidenverwelkomt@gmail.com . The NRC newspaper has a list of initiatives you can support, see http://www.nrc.nl/nieuws/2015/09/04/wat-kun-je-zelf-doen-om-vluchtelingen-te-steunen-een-overzicht/ . You can register here http://www.gastgezinvoorvluchteling.nl/inschrijfformulier if you would be prepared to act as a 'gastgezin' for refugees. If you have another initiative yourself or have any ideas, please contact me on harriet@homeinleiden.nl.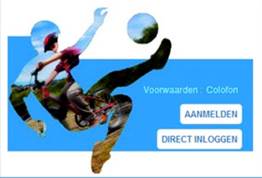 As term starts, we're starting to think about what activities our children might like to try out. We no longer get the info on paper so take a look at www.schoolsportcommissieleiden.nl and sign up online. There are several new sports, including freerunning (parcours) and Gladiator work out. Can't help wondering whether there are lions involved. Some things are already fully booked so be quick!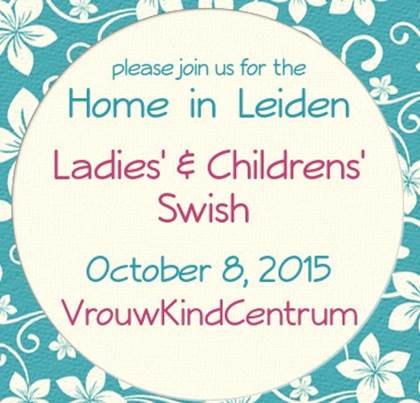 Our children are back to school; we are all feeling a little nip in the air and as the weeks roll by we are dipping more and more into our autumn/winter storage boxes. Have your kids out grown the things that you though would fit this season? Have you grown tired of the same old things? We would like to invite you to the Autumn-Winter Ladies'and Childrens Clothing swish. Bring these clothes to the VKC, Langegracht 57, 2312 NW Leiden on October 8, 19:00 onwards and give them a new life all the while picking up a few new-to-you fashion to your family!
Please remember to bring bags to take away your new wardrobe home with you!!
Also, if you feel like adding extra 'gezelligheid' to the evening, snacks, nibble and drinks are always welcome and appreciated.
R.S.V.P. if you can to fraubowe@hotmail.com
Thank goodness - the wonderful boekenzolder has found a new home and is reopening on 27 September. Take along your unwanted books and stock up on new ones for all the family!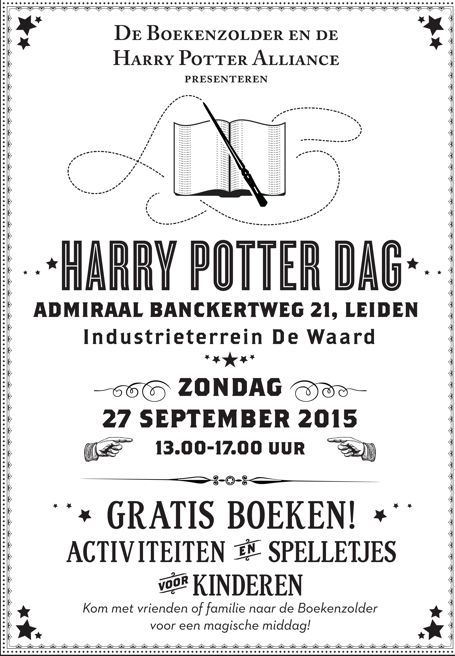 The Hague City Hall, 11am - 4pm, Sunday 31st January 2016
They say:
The biggest International Community event in the region and a fun day out for the whole family. A meeting point for internationals and like-minded locals to share information and experiences about what makes them Feel at Home in The Hague region.
There will be activities organised in association with De Uithof and the school communities and an International Food Court, as well as more than 200 exhibitors providing information, try-outs, animations, workshops and demonstrations on every aspect of life in and around The Hague.
Sports Clubs, Associations and non-profit organisations can exhibit free of charge making this the most comprehensive display of activities in the region and there will be a full programme of shows and displays from local attractions, schools, theatre groups, musicians and sports teams, celebrating all that The Hague region has to offer.
Entrance will be free for visitors who register in advance while visitors on the day will pay a small charge in return for a ticket for our big Prize Charity Raffle.
For more information see our website: www.feelathomeinthehague.com or visit our Facebook page https://www.facebook.com/feelathomeinthehague.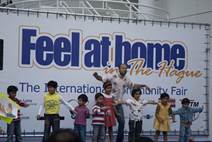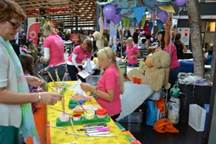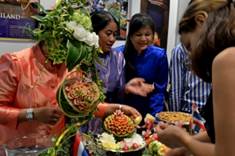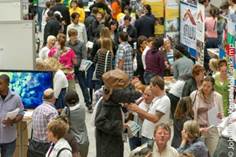 The enterprising Kelly Filippopoulou has set up a new parenting group - see http://www.meetup.com/Leiden-Leiderdorp-Oegstgeest-The-Hague-Parenting-Meetup/ -a great way to get in touch with other parents in the area!

Want to buy/sell/give away baby and kids' stuff easily in Leiden? Join the Leiden Mamas facebook - it's very active with loads of stuff for sale, and really easy to post and upload pictures etc. https://www.facebook.com/groups/873816336003357/.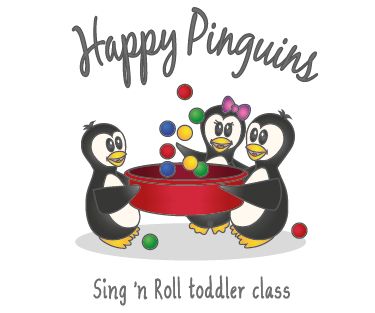 There's a new parent and toddler class in Leiden on Wednesdays and Fridays in both English and Dutch - with singing, dancing and fun for children aged 1-4 and a parent/grandparent etc. See the website www.happypinguins.nl for more details. A great idea for those rainy days of autumn!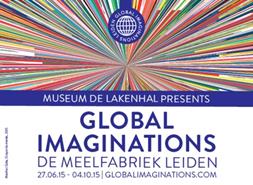 Well worth a visit - the exhibition Global Imaginations in the Meelfabriek - open until 4 October - see the website http://lakenhal.nl/nl/overzicht/persberichten-global-imaginations for more information.