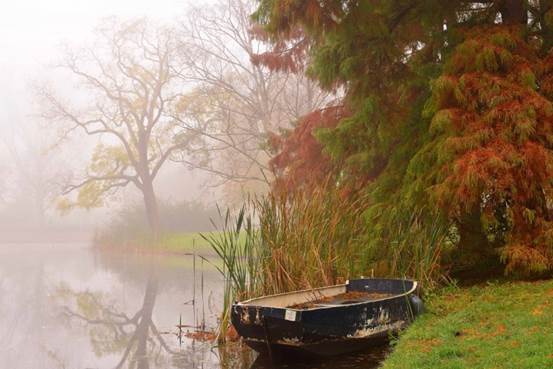 The schools are back, and finally everything is calming down a little. Leiden's looking beautiful and we've (hopefully) got a little time before it gets freezing! Stock up on thermals though just in case as you never know - Hema's got some great ones.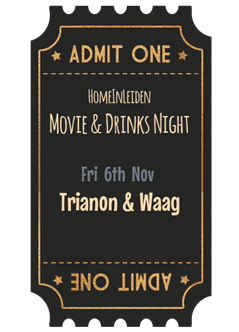 The Leiden International Film Festival 2015 opens on Saturday 31st October. As in previous years there is a fabulous programme and we can't let this opportunity go without getting out for a night. So, who fancies a bit of culture, a few drinks and a good catch up with friends?
YOU CHOOSE if you would like to watch a movie, or if you simply wish to join for drinks or if you want to do both. Let Jill Bowe and Jenny Poupart, the Leiden Social Events organizers know if you're going to join - fraubowe@hotmail.com.
19:30 meet at Trianon cinema, Breestraat.
19:45 -21:30 Me and Earl and The Dying Girl - Winner of Grand Jury Prize Sundance Film Festival & Winner of Audience Award Sundance Film Festival 2015
21:45 - till late/till the last lady is standing! - Drinks at Waag (beside V&D)
PRE-BOOKING TICKETS is ESSENTIAL. Each person is responsible for ordering & buying their own ticket prior to screening.
Click here to preview trailer/buy ticket: www.leidenfilmfestival.nl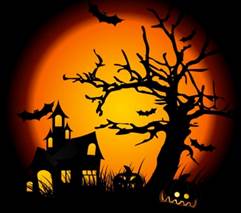 Wondering how to celebrate Halloween here? Some neighbourhoods are totally dead, but others have households willing to part with sweeties. Don't assume it though - do check for a lighted pumpkin to avoid being told off by grumpy householders. Waardeiland, Maredorp and Stevenshof are particularly Halloween-friendly. If you want to go to something big try the Haunted Castle at Kasteel Keukenhof, Lisse www.kasteelkeukenhof.nl/agenda/haunted-castle-en-halloween-2015 . There's also a late night event at Naturalis www.naturalisafterdark.nl/31-oktober-halloween-science-horror-late-night-show/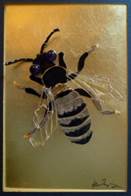 HomeinLeiden's Harriet has a new exhibition opening on 8 November. Precious , which is held in the gallery of the fabulous silversmith Isabelle Riffon, celebrates the jewel-like properties of the natural world. Works include collages, prints and paintings, with a leaning towards gold leaf and gold dust.
It will be on display from 11 November until 21 January, with a festive opening on 8 November. If you would like an invitation to the opening please contact Harriet on harriet@thetulipandthebutterfly.com
Galerie Isabelle Riffon
Pieterskerkchoorsteeg 17
2311 TR Leiden
See for more information:

The SWISH on 8 October was a huge success - hugely well attended, and so many clothes to choose from it was hard not to get very overexcited! We ended up with something like 100 bags of clothes for refugees - and I was touched by how many people stayed late to pack these up. Thank you everyone, and well done Jill and Jenny, our Social Event organizers for another really enjoyable evening.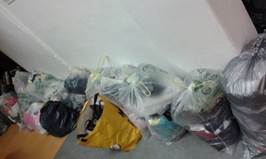 Just a few of the donated bags..
There will be a toys and kids' clothes swish soon so watch this space!

I was recently contacted by Verita, who organized a great treasure hunt on 3 October. She organizes events, traditional cycle tours and themed guided cycle tours in the Netherlands, and speaks several languages - perfect for getting to know the area or an outing with visiting parents or friends! Check out her website at www.veritasvisit.nl.
Jiayi Ma, a MA student at the TU in Delft, is conducting research for her MA product design project. She is aiming to create ' innovative toys balancing rebellion and conformism by using 3d printing techniques for children'. Sounds pretty exciting to me! She want to talk to English-speaking children between the ages of 5 and 8 about what toys they like, and the emotions they experience in relation to toys. If you would like to take part, or are interested, please contact her on majiayi1990@gmail.com . I'm very curious what she comes up with!

Have you been through the cupboards and found out that the children have grown out of all their winter stuff? On Friday 27 and Saturday 28 November Dees and Trees will be holding a sale of clothes and toys.
Clothes - bring in good quality undamaged winter and ski clothes size 98 to 176. They will choose and decide the price - if they get sold you get 50%. Clothes can be brought in on 2, 3 and 4 November between 19.00 and 21.00 (or email treeskoenders@me.com ) to make an appointment. Wasstraat 20 and Schelpenkade 31.

Toys and books - bring in good quality undamaged toys and books - all proceeds go to Stichting Vluchtelinghulp (refugees). Max 7 items at a time please. Wasstraat 20 and Schelpenkade 31.
Kinderkleding -en speelgoedbeurs op vrijdag 27 en zaterdag 28 november aanstaande.
Time and location of the sale coming soon!
For more information see https://www.facebook.com/deesentrees.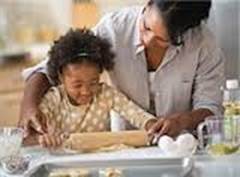 This is certainly the effect it has on me! I've recently been inspired by these websites: