Honestly, we don't seem to be having seasons this year! Just a random selection of weather sprinkled over us like hagelslag. For all those of you used to warmer climates I apologise! Luckily I'm from the UK so like nothing better than a barbecue in the rain.
Could there be anything more Dutch-sounding? Forget the car-boot sale, in Leiden we now have a bakfiets sale. There'll be live music and plenty of things to eat and drink, so give it a go!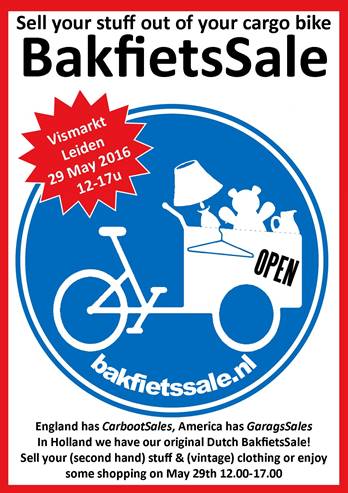 At the same time there will also be an ORGANIC MARKET on the vismarkt.
Our Find a Babysitter page is always popular, and we always have new babysitters from around the world looking for work. However, if you are looking for something a bit more official, why not try the new Oppas Madelief? This is what they say:
Hello parents in Leiden! I am Jasmin and together with my twin sister lyla I started a small babysitting company. It is called Oppas Madelief (or in English Babysitservice Daisy:) You can visit our website at www.oppasmadelief.nl.
We started our small company during our studies when we noticed that parents were looking for reliable babysitters. So we started a small babysit service with 6 friends. But parents were so enthusiastic we needed more babysitters and started selecting and training them. So now we also offer babysitters in Leiden:)
Please contact us with any questions we are happy to help.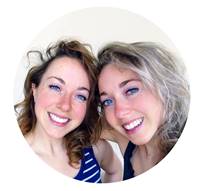 Oppas Madelief
www.oppasmadelief.nl
Burg.Meineszlaan 97a, Rotterdam
Lyla: 06 12 03 02 47
Jasmijn: 06 38 50 22 34
Facebook: facebook/madelief.nl
Twitter: @oppasmadelief
Instagram: oppasmadelief
Obviously, the first stop is our Pregnancy and Birth section. Next up is get in touch with the wonderful Marie Vijendran to register for one of her Mindful Birth courses www.mindful-birth.com.
Worried about going it alone? There's a new Doula in town - a lovely woman called Naomie. This is what she says: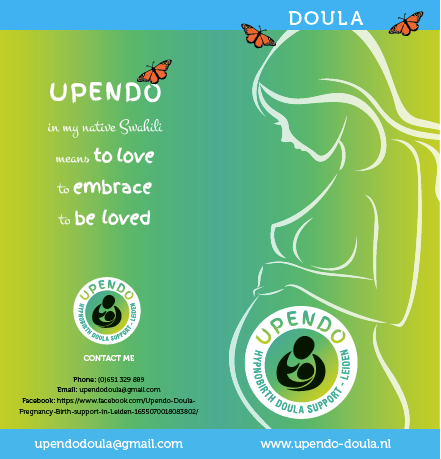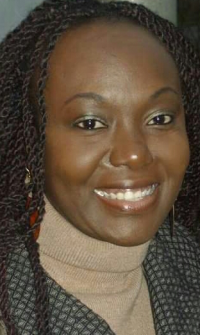 My name is Naomie Karemi. I am a native Kenyan/British Citizen living in the Netherlands for just over 4 years. I am a mother of 2 (4.5 year old Daughter & 2.5 year old Son), recently married to my wonderful Dutch man. I am a newly certified KG Hypnobirth Practitioner, a certified Postnatal Maternity Nurse and a Doula in training. My background is in care, where I spent 9.5 years within the NHS (National Health Service) in various departments including Women health, Drs. Surgery, Maternity, Colorectal Surgery, Anticoagulation & Haemophilia and Pediatrics Department within the Infectious Diseases and Immunology Department. I bring vast experience and knowledge into mothering the mothers, looking out for you and your partner as your support base and a source of information. Continued personal development/trainings ensures that my trainings are current and accredited as they should be.
As part of my personal development, and introductory I would like to offer my Standard Doula Package Support to 2 mothers from the Homeinleiden group between now and June or end of July and August.
My standard package includes:
Complimentary consultation (non-binding), to explore needs and wishes and to establish if we are a good fit.
Two prenatal meetings to get you prepared for labor at home and/or in the hospital.
One visit at your midwife/gynecologist during a check-up.
Unlimited phone and email counseling.
Birth preparation tips using Hypnobirthing techniques.
Continuous labor and birth support (on call 24/7 from week 37 until week 42).
One postnatal visit (better planned after the Kraam period has ended).Contact Naomie on kareminaomie@gmail.com if you are interested!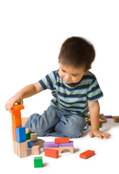 What a lifeline it is to hang out with other parents when you have little ones!
The Voorschoten Toddler Group invites all parents with little ones from newborn to pre-school to come and enjoy the fun environment offered every Tuesday morning from 10:00 to 11:30am. From books to bricks, cars to crafts we offer a range of toys and activities to keep everyone amused as well as healthy juice, snacks and coffee. Come and make new friends!
Here is the toddler group information: www.voorschotentoddlers.webs.com.
Email: rhoannemay@yahoo.co.uk
Location:
Voorschoten '97 football kanteen (Near Het Wedde pool)
Weddeloop 6
2253 ST Voorschoten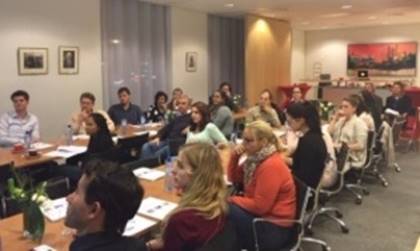 You are an expat and living in The Netherlands? Have you settled? Can you adjust to Dutch culture and way of living? Do you live here with your family? Does everyone respond to his or her new environment in the same way? If you came here as a single, chances are you meet your significant other or already have, and want to make the next step. Move in together, or get married! And what happens when you have a child? Are you aware of the legal consequences these steps bring about, or when you break up? What happens then? All complicated matters and even more when you live abroad.
As family lawyers we often get introduced with people, young families, when trouble starts. However, we would like to raise awareness of parts of Dutch family law upfront, and prevent troubles afterwards.
For example, what are the legal consequences of:
buying a house
being or becoming a (legal) parent
getting married or move in together
breaking up or divorce
And what if you can't settle in The Netherlands? Or if there is tension between you, your partner, your children or between family members and the new environment?
During this evening we will address these subjects and answer any questions you might have about family law in The Netherlands or living in The Netherlands.
Liesbeth Bouwhuis from Bepper Coaching and the Family lawyers of RWV Advocaten would like to invite you for an informative evening with a social drink afterwards.
Start date: June 9, 2016
Time: 19:30
Coffee/tea: 19.30 - 20.00 hrs
Presentation: 20.00 - 21.00 hrs
Drinks: 21.00 - 22.00 hrs
Location: RWV Advocaten, Haagweg 149, Leiden; free parking space available
Cost: free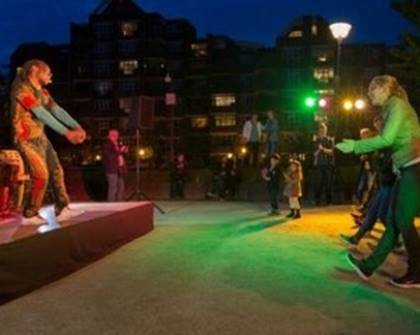 May 28 th sees the 8th edition of the Leiden Museum Night. This is a fun programme combining special events in the museums with all sorts of dance, music and drama displays along a special illuminated route through the city.
A great way to see the city's museums in a different light! Participating museums are:
Naturalis
Hortus botanicus Leiden
Oude Leidse Sterrewacht
Rijksmuseum Volkenkunde
Rijksmuseum van Oudheden
Japanmuseum SieboldHuis
CORPUS 'journey through the human body' in Scheltema Leiden
Molenmuseum de Valk (mill museum)
Erfgoed Leiden en Omstreken (Leiden and its surrounding's heritage).
Tickets are now available from www.museumnachtleiden.nl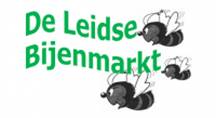 I do love the Bijenmarkt! A wonderful annual market packed with craft, food, handmade stuff, plants, vintage stuff. and of course bee-related products. There's fun and educational activities for the children and plenty to eat, drink, enjoy and listen to. Definitely a must in the Leiden calendar.
Museum Volkenkunde
Steenstraat 1
2312 BS Leiden
Ffrom 10.00 hrs