It's dangerous to get too optimistic. After all, we remember the old adage, "March comes in like a lamb and goes out like a lion." However, after the long slog , a bit of sun, even if it's still freezing (!), and some crocuses (or is it croci?) popping up, are enough to give us hope.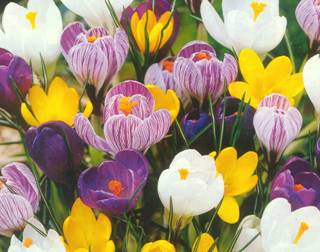 If you're new to the Netherlands, you may have noticed seemingly mad people sitting out on patios outside of cafes and restaurants, still bundled up, turning their pale faces to the sun. I used to think they were . . . . well . . . . mad because it was still so cold. However, I now understand the urge to plop yourself outside at the first hint of warm weather.
In addition to sitting outside of one of Leiden's great cafes and restaurants , there are lots and lots of other things to do and think about as Spring begins.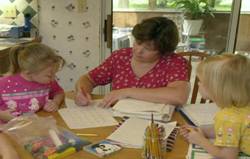 Contrary to popular belief, home education is allowed in the Netherlands. Due to hard work by a few amazing women in the Home in Leiden community, Leiden and environs have even become a hubfor home learners. This group meets weekly and brings children being taught at home a chance to interact with each other.
On Friday 25th March at 2:30pm the Leiden Home Learners group is hosting a Spring Fair
There will be activities for children including:
tulip origami
seed planting
guess the real egg
lucky dip
chocolate egg hunt.
Also stalls for second hand goods:
books
children's clothes/toys, nearly new items.
Tea and biscuits will be available too as well as a lovely play area for the children.
Entry is 5 Euros per family and for this you will get 5 x 50 cent tokens to spend inside.
The fair is a fundraiser for the group to purchase more craft supplies. Everything will be very reasonably priced and any leftovers will go to local charities.
It will be held at the Vrijschool Cesarfranckstraat 9 (on number 39, 14, 48 bus routes stop : Bizetpad) follow the pavement around the corner into Schubertlaan and access is at the side gate.
Please note we welcome your donations to sell too so if you are able to bring along a bag of things you no longer need this will be much appreciated and all the more fun.
If you are thinking of coming please RSVP to Marie at vijendranmarie@googlemail.com.
Yes, it's wonderful to go out and enjoy the flowers with the kids. But, really, who couldn't use a break? Leiden has three movie theaters, countless restaurants to suit all budgets, lots and lots of museums , and is just beautiful to enjoy without having to worry about wipes, diapers, sippy cups, or sudden urges to use the potty. Why don't you and your honey hire a babysitter and have a kid-free night?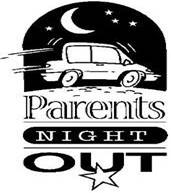 All the babysitters listed on Home in Leiden speak English and are lovely young women.
A new means of public transport is set to be inaugurated in Leiden. Starting April 1st, three water buses will run set routes through the city of Leiden. A number of 10,5 meter long boats will offer space for up to 35 passengers. The idea is that both tourists and locals will be able to board the water buses at various stops around the center of town, with a new one stopping every ½ an hour. Sounds like lots of fun!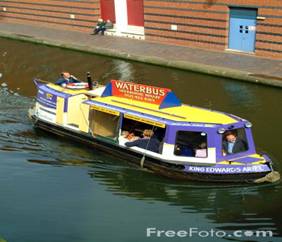 I know . . . it's hard to even contemplate. July seems so very far away! Difficult as it may be, though, you should start thinking about your plans. Pretty much all of Europe is on vacation in July and August and popular tourist destinations get booked up really quickly.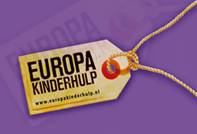 If you're going to be around for some of the Summer vacation, why not think about hosting a child from another country? Europa Kinderhulp brings children who might not otherwise have a chance to have a vacation to the Netherlands during the Summer and places them with host families. The children stay for 2 ½ weeks and spend time with your family. There are children from France, Germany, England, Austria, the Ukraine, and the Netherlands itself. Every year, the organization has to turn away children who would like to come because there aren't enough host families to be found. We're planning on hosting a child for the first time this year and are very excited about sharing our home with a child.
The sun is out, the kids are probably (hopefully!) over their perpetual winter-time colds, and you may feel like being sociable again. Get out and support Mandy's new parent-child group. She's taken on a huge task in organizing this great group and it still needs more parents and children to attend regularly. Remember, if you want lots of international options for you and your kids, you've gotta' go and support them!
This group meets at the Speelschans playground on Mondays from 9:30 - 11:30 AM. Mandy writes, "We are a Bilingual group (English/Dutch) for parents and their children. For the younger toddlers, going to play at a playgroup (peuterspeelzaal) doesn't always come naturally. If their parents are in the background, sometimes they can relax much more and feel safe. Together with their parents, the children can get used to the space, the toys and get to know each other; giving them confidence when the time comes to move onto playgroup. The children and parents come into the room in the morning with a piece of fruit for the fruit basket to share with everyone at the end of the session."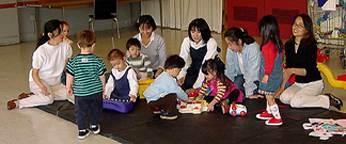 Then the children are free to play with all the beautiful toys. The parents are invited to make a simple craft from natural materials such as wool, beeswax or paper that is inspired by the season of the year or the upcoming holiday. After craft/play time, the children and parents clean up together and then play circle and movement games in English and Dutch. At the end, all the parents and children sit around the table and share the fruit. All Ages are welcome and the cost is 8.50 euro per session, which is all-inclusive.
For more information contact Mandy or Sonja: playgrouprainbow@gmail.com
A "Little Architect Atelier" will be held at the British School, Vlaskamp, in The Hague for 7 weeks on Wednesdays from 15.30 to 17.00. There will be an open class for adults and kids this Wednesday 9 March.
There is no need to be a British School student to take part. All kids are very welcome. Therefore, if your kids do not go to the British School or have friends who might like this idea and would like to come, this will be a good opportunity.
My 8 year old son just did four sessions with Marcela and loved it. It's a bit too far for us to do another series of sessions so soon, but I would definitely recommend it to anyone with children interested in art, architecture, and/or design.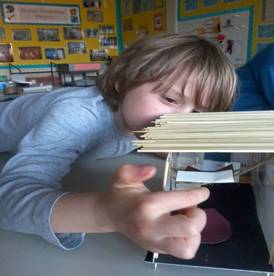 And, last but not least, show some appreciation for our Home in Leiden volunteers
Nicole helped craft the Secondary Schools section from her insider's perspective as the mother of four children (ages seven to fifteen) at four (yes, four) different schools. She is a re-pat; after twelve years in Japan, England , Australia and Germany , she is now back in her native Holland. Thanks to Nicole for all her hard work!