The weather may - or may not - be cooperating, but after being cooped up all Winter, it's worth it to get out and about, despite some residual rain and cold winds (and, really, in Holland you're pretty much always going to face some of both!). If you're new to Leiden, it's great to get out and explore your new home. Even if you've been here for ages, there's always something fun to do.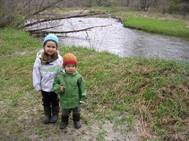 Speaking of which . . . have you checked out the What's on community events calendar lately ? If you have, you've noticed that we've moved to another format. It may take a bit of time to get used to, but it is definitely easier for yours truly to enter in events. This means, hopefully, I'll continue to be able to keep up with all the great things going on around here. I think the easiest view is to click on "Agenda" in the far upper right-hand corner. As always, please send me events that might be of interest to the international community around Leiden (Jessica@homeinleiden.nl). Now that most of us managing the site have school-aged children, we may miss events for the four and under set!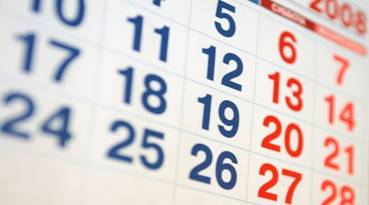 Also, it would be great to get a feel for how many of our faithful readers actually use the calendar. It's, frankly, a lot of work to keep up, and if folks out there aren't very interested, we may consider dropping it.
If you're pregnant, have a newborn, or are in the planning stages, why not go to the Baby fair in The Hague: Bump, birth & beyond?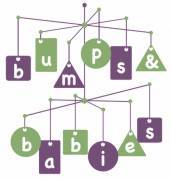 Parents and parents-to-be can sign up for the first Baby Fair Den Haag, on Saturday, 9 April 2011.
The organizers, Doula Den Haag and Great Expectations.nl aim to provide a one-stop information shop for pregnant parents and families with young children. Entrance to the fair is free.

There has been so much negative press surrounding birth in the Netherlands, with the exception, of course, of our own wonderful pregnancy and birth section(!) that the organizers felt it was about time actually to 'celebrate birthing and parenting' in The Netherlands and to introduce Dutch and Expat parents alike to the great variety of possibilities on offer in and around The Hague (which, obviously, includes Leiden!) to prepare people for the transition to 'family life'. The Baby Fair Den Haag offers a unique opportunity to gather all the information needed to make informed choices about birthing, and raising children in The Hague.

Participating service providers for expectant parents and parents of young children include childbirth educators, yoga instructors, midwives, doulas, birth clinics, kraamzorg , lactation consultants, daycare centers, parent and baby groups and providers of complimentary therapies. One morning, one place, all the options and the opportunity to ask questions, view demonstrations, make decisions. There will be an ongoing, interactive program featuring: baby massage, cranial osteopathy for babies, Reiki in pregnancy, courses on how to stimulate your baby's development and lots more.

To conclude, or in between sessions, participants are invited to enjoy English scones and Dutch coffee in the catering corner, as well as pick up a few bargains at the nearly-new sale of children's clothes and toys. Proceeds of the sale will be donated to the Juliana Kinderziekenhuis.

Church Hall of St John and St Philip
Ary van der Spuyweg 1
2585 JA The Hague
Saturday 9 April 2011
09.30 - 13.00
For more information about this event, or to schedule an interview, please contact Tina Keogh on 06 506 344 34 06 506 344 or Vera van Waegeningh on 06 571 235 47 or send your e-mail to:
babyfairdenhaag@gmail.com
The Keukenhof is close by Leiden in Lisse, and will open on Wednesday the 23 rd of March and will stay open till the end of May. It's a popular tourist destination (you'll see all the tour buses in the parking lot) and Dutchies as well as tourists from all over the world come to see not only the famous Dutch tulips, but all sorts of Spring flowers blooming. I've been twice and it's a great place to take out-of-town guests. It's also surprisingly kid friendly, with lots of grounds to run around in, a petting zoo, a maze made out of hedges, and various play areas spread around the vast acreage. It's certainly not cheap, at €14.50 for adults and €7.00 for children till the age of 11, not to mention the €6.00 for parking! However, it's definitely worth seeing at least once.
The easiest way to visit Keukenhof is Connexxion's all-in Combi-ticket. This is a round trip bus ticket to Keukenhof and includes the entrance ticket to Keukenhof. By showing your Combi-ticket you can enter Keukenhof directly, so you don't have to worry about traffic-jams, parking problems, or lines at the park.
You can buy your combi ticket online here:
From Leiden Central Station , the 54 bus runs 4 times an hour Monday through Friday and 8 times an hour on weekends. It leaves from platform 1 at the bus station. The journey to Keukenhof takes 25 minutes. The last bus back to Leiden Central Station leaves at 19.51.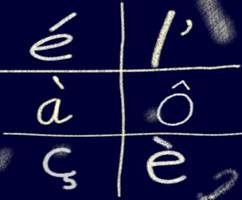 The 19th of March and 9th of April macarons workshops (macarons are delicious French cookies) are full, but Elisabeth and Danielle are going to organize another one. You can already register or just learn more about this great organization, set up to provide French language support and learning (libraries, toys, play groups, lessons) for the surprisingly many children of French parents in the Leiden area, by emailing elisabeth@petitsetgrands.nl or danielle@petitsetgrands.nl . Take a look at their website and see what they have to offer:
And speaking of fun stuff to do in Leiden and environs, don't forget the upcoming Leiden home learners Spring Fair . I wrote it up in the last homepage but it bears repeating.
Home Learners' Spring Fair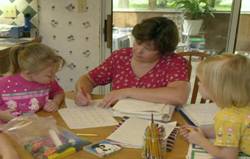 Contrary to popular belief, home education is allowed in the Netherlands. Due to hard work by a few amazing women in the Home in Leiden community, Leiden and environs have even become a hub for home learners. This group meets weekly and brings children being taught at home a chance to interact with each other.
On Friday 25th March at 2:30pm the Leiden Home Learners group is hosting a Spring Fair
There will be activities for children including:
tulip origami
seed planting
guess the real egg
lucky dip
chocolate egg hunt.
Also stalls for second hand goods:
books
children's clothes/toys, nearly new items.
Tea and biscuits will be available too as well as a lovely play area for the children.
Entry is 5 Euros per family and for this you will get 5 x 50 cent tokens to spend inside.
The fair is a fundraiser for the group to purchase more craft supplies. Everything will be very reasonably priced and any leftovers will go to local charities.
It will be held at the Vrijschool Cesarfranckstraat 9 (on number 39, 14, 48 bus routes stop : Bizetpad) follow the pavement around the corner into Schubertlaan and access is at the side gate.
Please note we welcome your donations to sell too so if you are able to bring along a bag of things you no longer need this will be much appreciated and all the more fun.
If you are thinking of coming please RSVP to Marie at vijendranmarie@googlemail.com.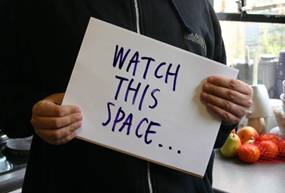 For an upcoming Pub night (fun! Fun!) and a Home in Leiden meeting (also fun!) for all those wanting to get involved with us.