So, the clocks have changed and it already seems to be getting dark really early - time to hunker down and enjoy all the good things that this time of year brings! Eating, for instance.always top of the list for me, but it's also the time of year when making things also really appeals. Luckily there are lots of ways in which you can indulge your creativity. in a sustainable way!
Early darkness also means that you can appreciate the lights of the city, and for my children at least, just going outside with a torch is an adventure! We've had Halloween, but there's still Sint Maarten coming up, and Sinterklaas is on the horizon. not to mention Christmas, so it's quite an exciting time of year really. Or at least that's what I tell myself as I struggle through the wind and rain and darkness on my bakfiets.
A big thank you to everyone who participated in the Swish on the 1 st November - it was a roaring success, with 35 swishers happily swopping and chatting away. and everyone went away with lovely clothes! Well done Jill, Noeleen and Kate and everyone else who helped to make it such a fun night. If you missed it this time, don't worry, we'll do another one early next year!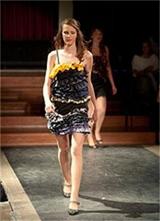 Dress made from old ties!
Do you have old textiles/clothes that you don't need, but are too nice to get rid of? Would you like to learn how to upcycle clothing? Why not join Santie de Klerk's Nieuw van Oud project. Starting this month, you can bring your own old textiles (clothes, furnishing material, whatever) and use it to make fabulous new clothes. The project runs until April, and will end with a fashion show for charity. The studio is open various daytimes and evenings throughout the month - look at the website website for more information, or contact Santie on santie.deklerk@yahoo.com if you are interested.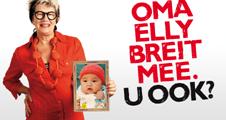 You've probably seen these posters - and like me, wondered what it was all about! It's an initiative by Save the Children to give babies born in Tajikstan and Kyrgisia a better future. Many parents do not register their newborn babies, which means that they simply do not exist officially, and therefore are denied access to healthcare and education. Save the Children is encouraging parents to register their babies, and by knitting a hat and sending a donation you can help this process work, as well as keeping a little head warm! If you look at the website www.savethechildren.nl/actueel/breien you can see all the details. If you want you can even order a 'breipakket' with everything you need, but you can also request a free pattern, and there is plenty of choice of wool etc in Leiden's two knitting shops, 'N Steekje Los (www.nsteekjelos.nl) and Ribbels (www.ribbels.nl).

The wonderful Repair Café is back! If you missed it this weekend at Buurtcentrum Matilo, don't worry - they'll be back on Saturday 8 December. Volunteers with different skills assemble to repair anything you have that is broken - electrical goods, clothing, bicycles, furniture, toys. for free! It's such a fabulous initiative, and a great opportunity to learn how to mend things yourself! If you'd like to share your skills at this or another Repair Café (I have done so and it's great), just contact Liselotte on repaircafeleiden@gmail.com. If you've missed it, don't worry, there'll be another one in a month or so!
Repair Café, Saturday 8 December 13.00 -16.00
Buurtcentrum Op Eigen Wieken, Valkenpad 5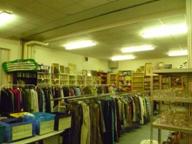 I love the weggeefwinkel. I love that when I have things that I can't bear to throw away, but that couldn't quite be sold, you know that there's somewhere to take them. I love having the resource for upcycling clothes (I have a slight obsession with making children's clothes out of old clothes, like girls dresses out of old jumpers and shirts), and for making things out of other things. And of course I love the whole concept, so dear to us here at HomeinLeiden, of exchange without money. It will be moving to Middelstegracht when they have finished working on the building, but for the moment it's on Lammenschansweg 6. The opening times have changed : it is open Wednesday 14.00-17.00, Thursday 18.00-21.00, Friday 14.00-17.00 and Saturday 11.00-14.00. So take your unwanted stuff along and have a look!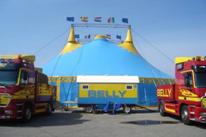 I was astonished today to turn the corner by Molenwerf and find ten camels and four very bored looking tigers. It wasn't something I ate. it appears that Circus Belly is in town this week! There are performances from wed 14 th -sun 18 th November, at various times: see Circus belly wien komt naar leiden. You can buy tickets an hour before performances or from Wednesday between 11-12 - cash only, apparently, so be prepared! Even if you don't want to go to the circus (and it's not cheap) it's still rather fun to go and take a look, certainly as they set it up!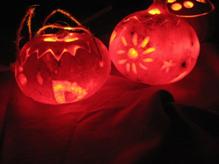 If you are wondering what on earth Sint Maarten last weekend was about, take a look at Marianne's explanation.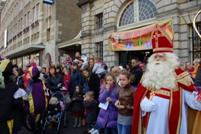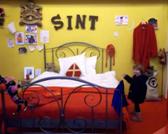 The expat centre is offering internationals a special visit to Sinterklaas's house, because just in case you didn't realize, Sinterklaas and his Pieten do apparently speak English. If you haven't yet experienced the phenomenon that is Sinterklaas, this is one way to find out what it's like! You might want to read some of our other pages on Sinterklaas first, just to get a feel for it . but this is a good opportunity, especially if your children are quite small, to go to the Huis van Sinterklaas and actually see what's happening without being squashed by the hordes and pelted with pepernoten by hyperactive kids. The Expat Centre says:
The Expat Centre Leiden would like to invite you and your children to the 'Huis van Sinterklaas', De Waag, on the morning of Sunday 2 December.

Progamme:
| | |
| --- | --- |
| 09.45 hrs. | Arrival of children and parents |
| 10.00 hrs. | Dance workshop with 'Zwarte Pieten' |
| 10.15 hrs. | Arrival of Sinterklaas, children's dance performance |
| 10.30 hrs. | Sint hands out presents to children, Sint tells a story |
| 10.40 hrs. | 'Pieten programme': children perform tasks to earn a Pietendiploma |
| | Guided tour of Sinterklaas' chambers |
| | Colouring in pictures |
| | Make your own Pieten hat or Sinterklaas mitre |
| | Present trail |
| | Personal meeting with Sinterklaas |
| 11.20 hrs. | Departure of Sinterklaas / Sing-along 'Dag Sinterklaasje' |
If you are an international family who would like to attend this exclusive event, please send an e-mail with your name(s) and the name(s) of your children before 26 November to the following address: bob@expatcentreleiden.nl The maximum number of guests for this event is 200; First come, first serve, so e-mail now to ensure your spot on the guest list.



For a really serious culinary experience, we often look to France. However, much of the imported French food that we can access here is mass-produced, and lacks the wonderful flavours that you get from local produce. But not any more! Delphine Stein, a French mum living in Leiden, has started a business called www.latablededelphine.com . She imports products such as patés, terrines and gorgeous bottled fruits - think figs in Armagnac , confit de canard , bloc de foie gras , and cassoulet . Delphine says:
"It is important to support producers who are focused on a traditional craft and strive to create the highest quality products. I am also concerned with the sustainability of agriculture, so I only select producers who raise, grow, and create their products in a manner which strives to have the lowest impact on the environment and according to the European regulations. I hope you find all of my products as wonderful as I do."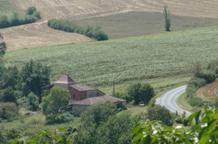 She has various delivery options, including delivering herself if you live nearby. She also offers tastings for groups - a lovely idea for an unusual party. Check out her website for more details.

If you (or your children) are bagel fans, there's a great new place to get really yummy organic bagels! It's a tiny shop with room to sit if you are lucky, on the Lange Mare 96 (just off Haarlemmerstraat). Look at their website www.betterbagels.com or pop in and try one, or bring a bag home!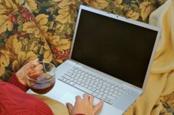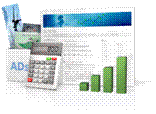 Have you started a small business? Would you like to get together with other local entrepreneurs to exchange ideas, share resources or just meet up for a motivational cup of tea? Leiden-based illustrator Lidia Lewczuk has started a group called Expat Entrepreneurs, who aim to meet regularly in Leiden. You can join the group on Facebook http://www.facebook.com/lidia.lewczuk.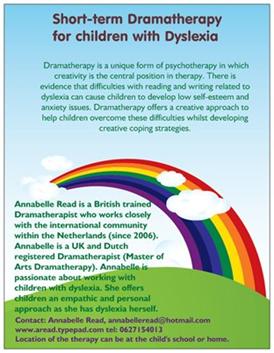 British Dramatherapist Annabelle Read, who is based at the Amsterdam British School, is now offering Dramatherapy for children in Leiden, especially dyslexic children and those with special needs. She offers sessions at schools or at home, as well as training sessions for schools and childcare professionals. Take a look at her website www.aread.typepad.com - it sounds great! Having grown up with a dyslexic best friend, I only wish such things had been around in the 80s!

Are you an English native speaker? Would you like to participate in a brief perception experiment
and have the chance to win an Amazon voucher?
Luca Zyrio is a visiting PhD student at the University of Leiden who is running a perception experiment on foreign-accented English, where participants are asked to listen and judge digitally manipulated sentences produced by native and nonnative speakers of English. He needs participants to take a test either with him at a location of your choice or online, which takes approximately 30 minutes to complete (I'm meeting with him to do the test later this week). As an extra incentive, there will be a prize draw on 1 st December in which three participants will be awarded with a €20 Amazon voucher.
Please contact him on zyrio[at]libero.it.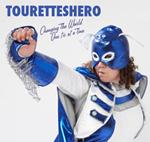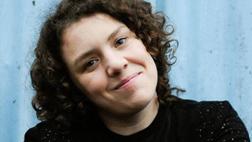 .is a British woman called Jessica Thom, who has Tourette's syndrome. She has single-handedly changed the perception of people with Tourettes for thousands of people worldwide, by discussing both the difficulties and the funny side of living with this disorder. She explores the extraordinary and often bizarre wordplay that she unconsciously produces, and has inspired artists to play with the ideas she generates. You can even upload your own work inspired by her tics. She has been interviewed widely and is the most warm, funny and interesting woman who is incredibly brave and humorous about the increasingly serious physical disabilities that having Tourettes has caused. Her blog is www.touretteshero.com and her recently published book, Welcome to Biscuit Land (one of her tics is that she says 'biscuit' - 16,000 times a day - she says she doesn't even particularly like biscuits) is absolutely unputdownable. A totally brilliant woman, and I can't recommend the book enough - it really makes you see the world differently.