The weather doesn't seem to know what it's doing, does it? Cool and wet in summer, balmy and mild in November... Still, though, time is marching on and you can't fail to notice that various festive seasons are almost upon us, the main event at the moment being, of course, Sinterklaas on 5th December.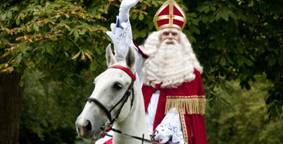 We've written plenty about this in the past, and much of it still applies because the festivities don't, by their very nature, change a great deal from year to year. You can read all about it here and on Harriet's page (complete with pepernoten recipe!) here .
There is one novelty this year, though: finally the voice of objection to aspects of Sinterklaas' helper, the blackface Zwarte Piet, is growing louder, and on many media (including the canonical Sinterklaasjournaal on television; you can catch up on the latest episodes at www.sinterklaasjournaal.ntr.nl) the story is evolving slightly away from fully blacked-up Pieten. An interesting and scholarly discussion of the issue can be found here.
Social change takes time, though, and apparently none of this has filtered through to Leiden's events coordinator, as I mused on seeing the boatloads of totally blacked-up Pieten arrive on the 22nd.
Apart from Sinterklaas, however, there are plenty of other things going on in Leiden at the moment to keep you busy and make you forget that after the 5th, Christmas isn't so far away...
Also coming up soon in Leiden is an exciting new project for a Family Café in the city, where you can be sure of a friendly welcome and delicious food for you and your (young) children. While they're hard at work getting everything sorted out for opening, Patty and Katie are also planning some interesting events, the next being an night out for (young) parents on Friday 28th November at De Kern, Kernstraat 2a in Leiden. Here's what Patty says about it:
Our family cafe project group presents an inspiring night out for you and fellow young parents on 28 November 2014, 8pm: Food for thought!

Moeders voor Moeders' Terry Halderman will tell us how parenthood can be shared with others. Then mindfulness teacher Marie Vijendran will tell us how mindfulness based self-compassion can help us enjoy parenting more.

After the talks there will be a little reception with fabulous treats, all made from organic and seasonal ingredients. RSVP's are appreciated so we know how much to prepare.

For more information please call +316 52 71 58 43 or look at www.facebook.com/events/ 1384976731792982 for your RSVP.
Jenny and Jill have been hard at work again and there's another evening of drinks, nibbles and clothes-swapping coming up at the VKC on Langegracht 57, from 19.00-22.00.
As ever: bring along your unwanted and gently-used children's or women's clothes, and offer them for someone else to take over and love! You can browse around among others' hand-me-downs during the evening and get to know some more of your fellow Leidenites while you do so. Entry is €2,- to cover costs, and feel free to contribute eatables or drinkables if you would like. Remaining clothes at the end of the evening are donated to the VKC for their own second-hand shop.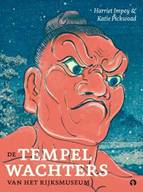 On Sunday 30th November at Silvester, the wonderful children's bookshop at Rapenburg 17 in Leiden, the new book by HomeinLeiden's very own Harriet Impey is being launched! She invites you to join her and her co-author Katie Pickwoad to raise a glass to celebrate the publication of The Temple Guardians / De Tempel Wachters. It's from 15.00-16.30 at Silvester; at around 15.00 Katie and Harriet will give a short talk about The Temple Guardians and let you into some of the secrets about how they write their books. This book follows Harriet and Katie's first collaboration, A Bowlful of Happiness.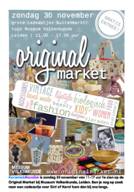 On the same day (and just around the corner so easy to combine in one trip!), the Original Market is back in town, in the garden of the Museum Volkenkunde from 11am to 5pm on the 30th. This is an event after HomeinLeiden's own heart, being a celebration of all that is creative, hand-made, original, artistic, re-selling, upcycling, recycling, second-hand, knutseling, vintage, clothing, accessories; whatever you call it, it's here! The makers and sellers all have their story to tell, and it is a pleasure to browse around the stalls and meet people along the way.
The indefatigable Jenny is starting an Oegstgeest branch of her children's singing classes, to run alongside the twice-monthly meetings of the Oegstgeest Family Group. The timings are 9am for the singing group, meaning that the OFG will now start slightly later, running from 10am until 11.30. Jenny is planning a proefles (trial session) on Friday 5th December, and classes will then start properly in January. Costs for the singing are €5 per session; please contact Jenny for more information or to reserve your place (it's limited to ten children), at jennifer.poupart.leiden@gmail.com .
The Dorpscentrum is the new(ish) name for what was the Gemeentecentrum at the Lange Voort, just behind the Rabobank and round the corner from the Centrum Jeugd en Gezin where the baby and child clinics are held. Recently taken over by a tiny locally-started (and funded) group, they are setting up all sorts of interesting things, like the beginnings of a Kringloopwinkel called SOEK and the weekly coffee mornings on Tuesday - market day - from 10-12am, where anyone (with children if you like) is welcome to drop in for a drink and a chat.
On Tuesday 9th December there will be a special coffee morning run by the Civil Society ( www.civilsocietyclub.nl ), a group aiming to bring people in the area together to meet, get to know and - if possible - help each other. The ' Kerst Meet and Match' is from 10-12am on Tuesday 9th in the Dorpscentrum, and all are welcome.
Yes, this is the Kempenaerstraat we're talking about - known locally as the P.C.Hooftstraat of Oegstgeest (for the non-Dutch, that means the Fifth Avenue / Avenue Montaigne / Oxford Street / Via Condotti - think boutiques, designers and inflated prices...) - it has a pop-up shop! The closure of a large electrics shop could have meant empty premises, but instead, a group of local entrepreneurs and webshop owners have grouped together to base themselves there for a number of months. It is a wonderful place to nose around, with kitchen goods, clothes, accessories, children's toys and loads more to offer. It's staffed by a selection of the shop owners themselves, who are always ready for a chat or a cup of coffee. My eye was caught by some truly astonishingly coloured socks for men and women, and by the gorgeous selection of well-made, interesting and just lovely toys from www.opzijnplek.nl. Worth a trip, especially at this time of year.
It's not only coming up to the festive season, but also that time of year for anyone insured under the Dutch healthcare system (which is nearly all of us): policy renewal time! In the Useful Links section (link bottom right), there is some new information right at the end, about how the Consumentenbond could help you through your choice.
The Consumentenbond is the Dutch consumer interest group, with a monthly magazine, the
Consumentengids
(comparable to the British 'Which?'). They are not sponsored by anybody and offer entirely impartial advice in all sorts of fields. They have an excellent website about all health insurers and options, experiences/reviews from other users, information and advice - and it is
completely independent and unbiased
. And the exciting news is that from early December 2014, much of all this lovely impartial information and advice will also be
available in English
. The site is
http://www.consumentenbond.nl/zorgverzekering/
and they will be letting us know when the English site is available.