There is something lovely and peaceful about January - apart from the weather, that is - in that the Big Rush to get everything in the post to distant friends and family (fun though it all is) is all blissfully over for another year. In these few dark January weeks there somehow seems to be just that little bit more time available, so how can you make the most of it?
Do you have children whose English is gradually deserting them as they live here longer? Would you like to help them brush it up? The VKC (Langegracht 57) has new English classes for children aged 4-7, starting on Wednesday 14th January, every week from 1.30. Look at www.vkcdespiegeling.nl for more information about this and the other activities going on.
This is a truly interactive way of learning Dutch which has recently spread as far as Leiden. It involves your own personal tutor - usually a student - with whom you book 'real life sessions' of conversation practice, where you can actually choose what would be useful for you. Shopping? Talking to the builder? Debating hedge-pruning with the neighbours? Learning how to say 'gefeliciteerd' for your Dutch in-laws' birthday party? You decide, you discuss the level, you set your goals (with the help of your tutor), and what is more, you set the time and place. You can read more at www.indutch.eu which gives you a general feel (and some good videos). They are also planning Dutch for parents and Dutch for children, so watch this space.
Marie Hobbs-Vijendran has been running Mindful Birth courses and workshops in the area for some years, to help give families a nuanced and thoughtful approach to pregnancy and birth. There have been some changes to her classes this year, in particular the location (now in Oegstgeest), so please check out the Pregnancy Classes section.
The indefatigable Marie is also starting a new initiative for mindfulness in older children (8+). These will be Wednesday afternoon sessions held in Oegstgeest (potentially also a Friday group), and this is what she says about it:
"I am starting up mindfulness sessions for children (8+ years) on Wednesday afternoons. It will be fun and include movement and games i.e. no long meditations or a prescriptive course, rather a gentle introduction to short mindfulness / self-compassion techniques. The objectives are through the creation of a small, safe group for children to be able to share how it feels to have/cope with emotions and gradually build self-awareness, observation and compassion skills. We'll include short meditations and in time if some children want to, they'll even be able to take a turn leading."
Full details are given on her flyer here:

I am never a great one for whole-year resolutions, but I do tend to Get Things Done in January - and last year's January homepage has lots of good ideas! Certainly the de-cluttering has started well here, and I am optimistic about the rest of the year. Last year's page has all you need to know about what to do with still-serviceable items, but the next step (at least in my house) is what to do with the ancient, the broken and the worn-out, ie. RUBBISH.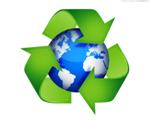 The system here for recycling is very good so long as you know how to deal with all the different bits of it. Here's how to deal with things:
Compost goes into your brown GFT (groente, fruit en tuin = veg, fruit and garden) bin, or your compost heap if you're lucky enough to have a kitchen garden! Note that disposable nappies are emphatically not compost (however they may smell).

Paper and glass go into specific bins at many locations around the area, generally at central places like shopping centres. Several sport clubs and schools also collect paper to raise money; in Oegstgeest the Kring Rembrandt on Hazeboslaan has two big containers for paper and cardboard which they would love you to fill up, and also in Oegstgeest UDO football club picks up your old paper/cardboard from your doorstep on the first Monday of every month - put it out there by 6pm, tidily anchored so it won't blow away and it will all magically be picked up!

Plastic goes in Leiden into special recycling bins at many of the glass-and-paper-bin places. In Oegstgeest you should collect it in one of the special plastic bags (available at the Lange Voort Jumbo / AH, at the library, the gemeentehuis and sporthal de Cuyl, among others) and leave it out to be collected on a Wednesday - which week it's picked up depends on where you live, and that you need to look up on the council website (see below) under Plastic verpakking.

Broken electrical goods will be picked up in Leiden and Oegstgeest by Kringloopbedrijf Het Warenhuis (071-5240060) and repaired or disassembled for recycling. They will also, of course, pick up non-broken items.

Chemical-containing rubbish (batteries, bulbs, household chemicals) can often be taken back to the shop where you bought them (as can medicines to the chemist) but if not then to the tip, the Milieustraat in Leiden at Admiraal Banckertweg 15 (eastern edge of the city) or the Gemeentewerf in Oegstgeest at Haarlemmerstraatweg 30.
The tip is also the place for anything else that isn't in one of the categories above and is too big for your Wheelybin, be it garden refuse, old mattresses, tyres, dead bicycles, broken furniture, lamps, you name it. The people working there will always help you unload / lift if you need it (and ask nicely), and in Oegstgeest they will even come and collect your rubbish if you are genuinely not able to bring it (see website).
Everything else goes in your 'Rest' black Wheelybin. If you recycle all the recycleable stuff, however, you'll soon notice how much less you throw in there. This will eventually bring you cash benefits in the form of lower rubbish fees to the council, which is already happening in Oegstgeest, where last year all bins were chipped and each household selected a smaller (cheaper, hurray!) or larger version. It will apparently soon be coming to Leiden as well; there is a trial with chipped bins starting in the Stevenshof in April 2014.
Full details can be found at www.oegstgeest.nl/inwoners/wonen-leven/afval/afval/, at www.leiden.nl/afval and in the Recycle section of Greener Leiden Living (right), where this information will also eventually be ending up!
Despite the start of the year and all this energy and hope which is supposed to be around, there are still times when you might need a helping hand. HomeinLeiden recently heard the following, about free counselling available:
"Beginning the week of January 12, Webster University's Counseling Psychology program in Leiden will be providing free therapy in English for up to 16 weeks. This opportunity is available for both individuals and couples, and will be flexible to accommodate schedules and situations (including the possibility of having sessions via Skype).
Please contact Erika O'Donnell (chc.erika@gmail.com) with your interest or questions."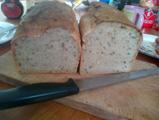 For me, the best remedy against many ills in these dark and damp (if not cold) days is cooking of some description, and baking has always been a favourite of mine, not least because it also amuses the children. HomeinLeiden has now started a modest Baking and Bread section (link on the right-hand-side) in which it intends to place recipes and useful information about food etc. in the coming months.
The first article is all about
Bread
and how to make it (and where to buy the things you need), so feel free to have a browse. If you have any suggestions or ideas for this new section, please do let us know at
alice@homeinleiden.nl
.