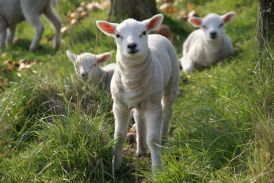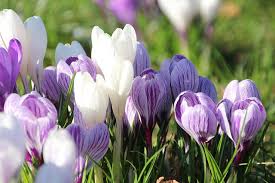 At last! There's a blip now and again, and crisp chilly mornings, but I really think that SPRING is here, and judging by the birdsong so does Mother Nature. Roll on sunshine and spring flowers, and in the meantime, look out for your gloves. Perfect weather for losing the dratted things, when it's cold in the mornings and gets warmer later on...
This is a brief homepage as HomeinLeiden is finding itself once again rather overcommitted on a number of fronts, but there are a couple of things we couldn't allow to pass unnoticed.
Are you despairing at the way a) your children are growing out of everything b) suddenly everyone needs new clothes c) they're bored with the current toy/book selection and d) your (children's) cupboards are overflowing with unworn garments and amazing quantities of Stuff?
Don't despair, another Swish (aka Sip'n'Swap) is on its way!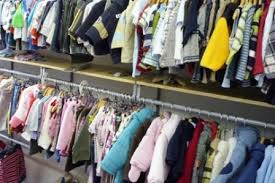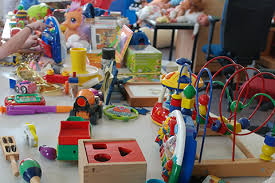 This time it's on Thursday 26th March, as ever at the VKC on Langegracht 57, from 19.00-22.00. Come along with sackloads of not only children's clothes (clean and not too tatty) but also toys and books, enjoy a chat and a glass of wine as you browse, and leave with a refreshed wardrobe and toy cupboard / bookcase for all concerned!
Entry is €2,- to cover costs, and feel free to contribute eatables or drinkables if you would like. Remaining goods at the end of the evening are donated to the VKC for their own second-hand shop, so you can have a clear-out with a clear conscience at the end of it as well.
Have you dropped into the Expat Centre yet? It's at Stationsweg 41, just opposite the station, and they offer loads of useful stuff for internationals here, particularly when you first arrive. They have a good events calendar as well; check out www.expatcentreleiden.nl .
Thank you to the organisers at Voorschoten Toddlers for pointing out an error in our Baby/Toddler Group section. The group now meets on Tuesdays from 10.00-11.30 , not from 9.30am as previously. More information to be found on www.voorschotentoddlers.webs.com as ever. And if anyone else spots an outdated fact on the site, we welcome corrections and additions!
Saskia from Alles is Verbinding is starting up a new pregnancy yoga group in English on 1st April (no joke...). You can read more about her philosophy and what she offers at http://alles-is-verbinding.nl/WP/pregnancyyoga/,
This sounds like just the job for international parents . a Dutch teacher offering classes at all levels (complete beginner to Staatsexamen) with built-in babysitting .! Saskia Pronk-Tiethoff is a qualified linguist currently giving lessons in English and Croatian at the Leiden University Academic Language Centre. She also gives daytime lessons in small groups, though, in Koudekerk aan den Rijn (about 15-20mins east of Leiden). The lessons cost €135 for six weekly sessions, including all materials. This is what she says about her classes:
I'm organizing short Dutch language classes for higher educated expats on three levels: Beginners' Dutch, Intermediate Dutch and Advanced Dutch. The courses deal with all language skills: speaking, writing, listening and reading. The lessons are held in small groups (max. five participants), which guarantees personalized attention, a lot of classroom interaction and attention for the participants' individual needs and wishes.
I realise it may be problematic for expat-mothers with small children to attend classes. I have small children myself, for whom I have a babysitter at home. I would be interested in offering language classes while sharing the service of a babysitter, so please contact me if you're interested.
For information about these and other classes and registration, please contact me at bureautenw@outlook.com. Please indicate your level of Dutch and preferred time slot (see under "Course Schedule") in your email.
All classes are daytime classes and consist of six weekly 90-minute lessons. Cl aan asses will start in March (starting date and time are to be announced). Available time slots: 9.00-10.30 h; 11.00-12.30 h. and 13.00-14.30 h.