____________________________________________________________________
As soon as you discover you are pregnant and have chosen a midwife practice, book your first appointment. This is usually at about 8 weeks, and will last approximately ½ hour. They will ask a lot of questions regarding your health and your family's health etc. They will calculate your due date (so be prepared with the date of the first day of your last period). You will then be referred to SCAL (the Medical Diagnostic Centre) for a blood test (for anaemia, hepatitis etc.) and probably for a dating scan (echo) at about 10 weeks. The midwife will give you a form and the information, and you can ring yourself to make an appointment for a scan, or just turn up between specific times for a blood test. The main office has (unhelpfully) moved out of the centre to Rooseveltstraat 65, off the 5 Mei roundabout. However, there is an early morning clinic at the Haven, next to the Haven Apotheek. See www.scallab.nl or ask your midwife for details'. Once you have had your first appointment, you should choose and ring the kraamzorg agency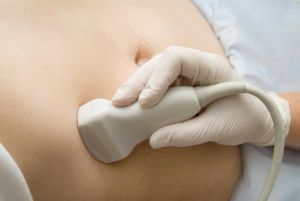 After this, appointments will be short (about 10 minutes) and will involve measuring your blood pressure, checking the growth of the baby by feeling your tummy, listening to the baby's heartbeat with a Doppler, and answering any questions. Don't be discouraged from asking any questions you have, but do be aware that the appointments are expected to be fairly short. If the midwife has any concerns about anything, you will be referred either to SCAL for a scan (echo) or to the hospital. Urine testing for protein is usually only done if there is an indication that this may be necessary (e.g. a rise in blood pressure or previous history). Do remember to bring your folder with you to every appointment.
| | | | |
| --- | --- | --- | --- |
| Frequency (usually): | up to and including 24 weeks | - | every 5 weeks |
| | up to and including 32 weeks | - | every 3 weeks |
| | up to and including 36 weeks | - | every 2 weeks |
| | Thereafter every week | | |
Currently, you are only automatically given a nuchal scan at 12 weeks if you are over the age of 36. However, if you want one you can just ask: I did, and was then just told to ring SCAL for an appointment. You will automatically be sent for a 20 week anomaly scan . Do be aware that although the technician can usually tell the baby's sex at this scan, they cannot always, and I do know of cases where the technician has refused to tell them! So don't set your heart on it too much.
Pregnant women are not tested for Strep B in this country. You can ask your midwife for more information.
You will need to register your newborn within 3 days of its birth at the town hall, and this needs to be done by one of the baby's parents. If you and your partner are not married, and you do not have a 'samenleving contract', in order for your partner to be recognized as the baby's parent you need to register at the town hall during pregnancy. You can also choose which of your surnames you would like your baby to have.
Burgerzaken
Bevolkingsregister
Stadhuisplein 1
Leiden
Telefoon 071 5165560
Your midwife will give you an emergency telephone number and a telephone number for the office, which is manned only at specific times. The midwife will give you a list of instances in which it is appropriate to ring the emergency number.
There are lots of different classes that you can join during pregnancy: some are great places to meet other mums-to-be, others are more focused on bonding with your baby, keeping fit and healthy or preparing for the birth. There are various English-speaking options, but I would also always recommend doing a Dutch-speaking course, as this is extremely good for your Dutch, as well to helping you integrate and meet other parents.
When

All sorts of times, see website for details

Course structure

Various; generally short series of weekly classes for you and your baby, whether still carried internally, in a sling or for very small children. All sorts of activities around rhythm, dance and movement for mothers and for the very young. Tailor-made classes and workshops for you with partner or with friends are also possible; contact Assia and hear about the alternatives.

Where

Mostly in their studio on Rijn en Schiekade 16 in Leiden centre, although some classes elsewhere e.g. Silvester bookshop on the Rapenburg, alternatively at a location of your choice.

Cost

€ 12-15 per lesson for dancing, €3-5 for activities at Silvester
If you are insured with Zorg & Zekerheid you will get some of this back

Website

www.mamadans.nl (also in English), info@mamadans.nl

They say

Mamadans offers pregnancy and baby dance courses where mothers can dance. This organisation offers courses, activities and tailored classes for mothers. Assia Kraan is initiator and certified Dancing For BirthT teacher.

Review

-

Getting there

-
At present, if you want a course in Leiden, Mindful Birth (www.mindful-birth.com) offer courses every month. There are also courses offered in Delft, The Hague and Rotterdam with Birth in Holland (www.birthinholland.com).
When

Course structure

Workshops and online course

Where

Oegstgeest

Cost

€ 170 per couple (including access to a six-step self-study online course that supports the face-to-face workshops and refreshments)

Website

They say

Marie has been facilitating Mindful Birth classes in the Leiden area for the last five years.

This course offers couples a chance to prepare for a positive birth experience by focussing on the 'here and now'. By being attentive to the present moment the mother can achieve a special awareness of her mind and body which builds confidence and trust. This course helps couples bond by acknowledging the importance of Dad in helping Mum maintain her focus and reinforce her relaxation. During the course you will learn to use many techniques such as guided meditations, visualisations of the physiology of birth, massage and breathing. Particular attention is paid to ensuring you feel prepared whatever the journey of your labour and birthing. We also cover breastfeeding and establishing a mindful routine with a newborn. Do look into course dates at the earliest opportunity since to get the greatest benefits it is best to start classes as soon as you are into your second trimester.

Review

Pending; please mail welcome@homeinleiden.nlif you wish to contribute.

"My husband and I participated in the mindful birth course in February 2011, when I was 16 weeks pregnant with my first child. Although, to be honest, in the months after we didn't have much time to practise everything learned in the course, the mindful birth course had given us a very nice idea on how we wanted to experience the birth of our first child. Especially my husband, who was originally not very keen, really enjoyed the course and was very enthusiastic about everything learned. We wrote our birth plan describing how we wished the birth to happen as what we considered important for ourselves. And when I started my maternity leave, I finally had the time properly to go back into what we discussed and exercised in the course. With that, the birth of our baby daughter became a really wonderful experience for us, and I truly believe that a big part of this positive experience was made possible due to what we learned at the mindful birth class. Definitely a very nice course for all first time parents."

Getting there

The course is held in Oegstgeest, near the Lange Voort shopping centre and accessible by public transport; directions will be given when you register.
| | |
| --- | --- |
| When | Quarterly - see website for details or email info@mindfulbirth.nl |
| Course structure | 2 1/2 hour workshop for you and your birthing partner |
| Where | Leiden venue (determined at the time based on numbers) |
| Cost | € 50 per couple (including Active Birth factsheet and refreshments). |
| Website | |
| They say | Discussion on the top 10 reasons for active birth. Practise the supported positions in which you may choose to labour and birth. Make time to bond with your partner and meet other couples in a friendly environment. Special endorphin releasing massage technique for labour. Includes introduction/refresher to Mindful Birth techniques. |
When
Individual classes for you and your partner arranged privately with Dr. Peter van der Meer
Course structure
Five hour-long classes before your birth, starting from around week 20 of your pregnancy, and one class after the birth
Where
Medisch Centrum 'T Joppe, Zwartemeerlaan 44 2317 LV Leiden
Cost
€ 60 per hour for members of Activite, € 65 per hour for non members (to become a member go to www.activite.nl/Lid-worden
It may well be covered by your insurance
Website
www.activite.nl/Haptonomische-zwangerschapsbegeleiding
Contact the Praktijk Haptonomische Zwangerschapsbegeleiding on:
Tel: 071 52 12 812 for details, or register online at see website
They say
During the Haptonomic pregnancy course you learn to get to know your child better and more consciously before the birth. You make conscious contact with the unborn child and strengthen the relationship of trust through the use of signs of encircling, cradling and loving touch. The course is a preparation for the birth for the mother and her partner, who will have an active role in the course
Review
"I was looking for something where the father-to-be was involved, and I wanted to be as well prepared as possible for the birth, as I knew giving birth in the Netherlands would be very different from my last experience (in France). It was lovely to be just the two of us with the doctor, which made it very intimate, and he spoke English to us, which was great, as the other courses I did were in Dutch. But overall the greatest thing was the psychological side of it: we really felt like we knew ourselves better after each session, and it was the basis for long conversations between us. And it's surprising how the contact between the baby and us was strong during the sessions: we could easily make the baby follow our lead from one side to the other of my belly, for instance. Haptonomy was the only thing that really helped me to manage the pain during the delivery. When Alexandre was born, he also gave us good tips on how to hold him when he was crying, in order to calm him down. The only thing I regret is not having started until 30 weeks, and I would say that by the last session (after birth) we had moved on to another phase.

I think it would obviously suit couples where both the father and the mother want to participate in the pregnancy, but also couples where the mother wants the father to participate even if he himself isn't convinced, because he will change his mind as soon as the first session starts!

To conclude, it's great, provided that the parents are not seeking for physical preparation only but also for a psychological preparation and are not afraid of looking quite deep into themselves." CC
Getting there
Bus 45 (Vossebes stop 3 mins walk)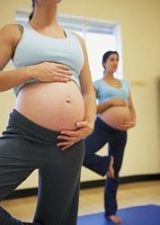 Scary though this sounds, it is in fact a basic antenatal class provided by Activite, which is similar to a local health authority. It combines a few basic exercises with lots of information and tips, and a chance to meet other mothers expecting at the same time. You start the course between your 27 th and 31 st week of pregnancy, but it is important that you finish the course at least 2 weeks before your due date. It consists of 7 evening classes of an hour long, and one partner evening of an hour and a half. Your midwife will give you information regarding the start date, time and place of your nearest group.
When and where

| | | | |
| --- | --- | --- | --- |
| Leiden | Burggravenlaan | - | Monday and Tuesday evenings |
| | Willem de Zwijgerlaan | - | Monday evenings |
| | Vijfmeilaan | - | Tuesday evenings |
| Leiderdorp | | - | Wednesday evenings |

Course structure
8 classes including one partner evening, also one information evening for first-time parents
Cost
Leiden = Free, Leiderdorp = Ask your midwife!
Website
www.activite.nl/Prenatale-gymnastiek
They say
-
Review
-
Getting there
-
| | |
| --- | --- |
| When | see website for start date of next course |
| Course structure | - |
| Where | Trompstraat 59, Leiden |
| Cost | € 12 |
| Website | zingen_voor_zwangeren |
| They say | Singing together is lovely: it increases your strength, your breathing and uithoudingsvermogen and creates a wonderful connection between yourself, your child and each other. We sing songs for the child, but also folk songs, Indian songs and 'sound songs' |
| Review | - |
| Getting there | - |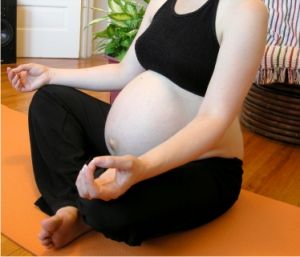 Yoga classes vary enormously and suit different people according to their experience and expectations. The one I went to (Edith von Egmond, now closed although she does private lessons, see website, involved rather little yoga-like movement but lots of time to bond with your baby and to practise breathing. I found the classes relaxing, and the visualization that we did enormously helpful for both my births. It's particularly nice for busy mums who have little time in the day to spend thinking about their baby, although it can be hard to drag yourself out in the evening!
| | |
| --- | --- |
| When | Mondays 19.00 - 20.15 and 20.30 - 21.45 Wednesdays 19.15 - 20.30 and 20.45 - 22.00 Once a month there is a 'partner lesson' for you and your partner together |
| Course structure | - |
| Where | Centrum BTR, Rijnsburgerweg 95 2334 BK Leiden (border of Leiden/Oegstgeest) |
| Cost | € 10 per lesson, € 20 for partner lessons |
| Website | www.alinayoga.nl |
| They say | - |
| Review | - |
| Getting there | - |
When
see website for start date of next course
Course structure
10 lessons including two partner evenings, and an evening with babies after the birth, also one information evening for first-time parents.
Starts at approximately your 28 th week of pregnancy, but it is important that you finish the course at least 2 weeks before your due date
Where
Meavita Thuiszorg, Kernstraat 2, 2313 EV Leiden
Cost
€ 160 for non-members, € 135 for members.
If you are insured with Zorg & Zekerheid you will get some of this back
Website
www.activite.nl/Zwangerschapsyoga (see website for how to join)
They say
-
Review
-
Getting there
-
Swimming while pregnant is a great way to exercise without overexertion, to relax and meet other mums-to-be. It is also beneficial for your circulation. There are special pregnancy swimming classes at all the swimming pools - this means that there is someone there to lead your exercise, and also that there is a special space for you to exercise without being squished by over-enthusiastic teenagers..
Please see the websites for definitive up-to-date information about these classes and prices etc as these can be changeable.
Vijf Meibad pregnancy swimming
When
Fridays 10.15 - 11.00
Course structure
Just turn up
Where
Vijfmeibad, Boshuizerlaan 1, 2321 SG Leiden, 071 531 28 27
Cost
€ 3,95 plus € 2,95 entry to pool
Multiple (cheaper) cards available
Website
www.sportbedrijfleiden.nl
They say
-
Review
-
Getting there
Buses 13, 14, 31, 41 (Vijf Meiplein bus stop)
Zwembad de Zijl pregnancy swimming
When
Tuesday 20.15 - 21.00
Course structure
Just turn up
Where
Zwembad de Zijl, Paramaribostraat 66, 2315 VK Leiden, 071 522 07 80
Cost
€ 3,95 plus € 2,95 entry to pool
Multiple (cheaper) cards available
Website
www.sportbedrijfleiden.nl
They say
-
Review
-
Getting there
Bus 13 (Zwembad de Zijl bus stop)
Zwembad de Does pregnancy swimming
When
Wednesday -19.15 - 20.00
Course structure
Just turn up
Where
Zwembad de Does, Amaliaplein 40, 2351 PV Leiden, 071 541 04 81
Cost
€ 3,80
Multiple (cheaper) cards available
Website
www.sportfondsen.nl
They say
-
Review
-
Getting there
Bus 48, 182 (Zwembad de Does bus stop)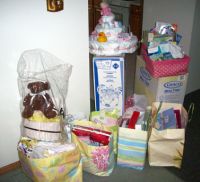 It's easy to get overwhelmed by choices of what to buy! Everyone has different advice, and it seems an impossible expense to get everything. However, there is a great deal of good quality baby stuff available second hand. See the Shops and For Sale sections in the Clothes and Stuff part of this website for detailed information about where to buy things.
Here are some of my personal hints and tips!
Apart from lots of chocolate? I love Clarins 'Huile Tonic' to be massaged in by your partner every evening to prevent stretchmarks (it worked on me, and even if it hadn't it was lovely) .One thing I do recommend for late pregnancy is a support belt (about € 30 from Prenatal) which eases the strain of lugging a giant tummy around all day. It's worth getting nice stretchy bras that will stretch with you: Hunkemoller has a decent selection (also ok feeding bras). It's worth getting some breastpads just in case your milk comes in early: either disposable or washable (which I found very effective and rather less wasteful). What does a baby need?
Some kind of transportable small cot or Moses basket: the top of a pram is fine. I had a Moses basket from Prenatal (on a cardboard box in our room!) very useful to be able to move the baby from one room to another without waking him/her. It's quite practical to have a big cot raised to the higher level and in the beginning to put the Moses basket into this for nap times so the baby gets used to being in his/her own room sometimes. There are also lovely hanging cots and all sorts of delightful stands and frills and drapes. There is also a new system out (available in
Prenatal
) of a small ½ cot that attaches to your bed.
Nice new safe mattress for above, fitted sheets, flat sheets and cotton blankets. Car seat (this is a must as you will need it to transport baby home from hospital if you give birth there.
Many people here use a tummy tub, a sort of bucket bath. It's very effective and much easier with a slippery baby and not much space.
Baby carriage in which baby can lie flat. Do think of the narrowness of many of the shops in Leiden : it's worth having something maneuverable that isn't too broad. I personally found it best to have a flat pram and then to move onto an umbrella fold pushchair (eg Chicco or Maclaren) when the baby was 6 months, rather than having the great wide unwieldly 'buggy' version of an all-in-one-travel-system. Our hall is very small! There are some brilliant systems around for transporting two children around, either twins or a baby and toddler - I adored my Topmark Tandem (www.topmark.nl).
With at least two covers.
With mat: the ones in this country have a base that can be raised to a convenient height to provide a safe place for a small baby to lie/play, and are really great for this purpose. They are mostly too small to be much good for an older baby/toddler, but are definitely useful for a small baby, if only to contain the wave of baby stuff that takes over your sitting room.
For your front (e.g. Baby Bjorn or sling) It's best not to buy the smallest Baby Bjorn as babies are hardly in it before it is too small: buy the next size up.
Soft baby towels and lots and lots of muslins!
Cotton wool, baby bath, baby lotion Sudocream for sore bottoms. Most people use either Zwitzal or the lovely organic Weleda toiletries.
Real (reusable nappies ) - traditionally here people use 'hydrofiele luiers' (muslins) folded several times and pinned and plastic pants - all of which are available in Hema. For all information regarding using real nappies in Leiden, or if you would like to consider doing so, contact our very own local Real Nappy Expert, Evelyn Leahy, on evelynleahy@hotmail.com. She uses real nappies on her twins so has plenty of first-hand experience!
Financial support for real nappies! The Leiden town council are keen to encourage people to use real nappies. If you live in Leiden, are planning on using 'primarily' real nappies and have bought at least 16 cotton nappies and 2 pairs of nappy pants, you can send a copy of the receipt with your details and bank account number to:

Servicepunt Woonomgeving
Sector Stedelijk Beheer
Admiraal Banckertweg 15
2315 SR Leiden
and you will receive € 23 back!

Despite this, real nappies are not really 'in fashion' here, and you may encounter resistance or refusal at crèches and peuterspeelzalen to use them. However, we'll get there eventually!

Disposable nappies : If you would rather use disposable nappies, it's worth knowing about the local brands, which are often considerably cheaper than the more well-known ones. Kruidvat nappies are cheap and good, Hoogvliet have very cheap 'Bumblies' ones which are fine although leak at night sometimes with heavy soiling. Albertheijn nappies are fine for older babies but a bit stiff for newborns. Biodegradable disposable nappies are available at organic shops (see Greener Leiden Living).
The advice here is usually that you need (size 50 newborn: although most babies grow out of these pretty quickly into 56, you don't really want your newborn flapping around in a 56):
6 vests with poppers ( luierpakjes or rompertjes )
6 long-sleeved tops, ideally front-fastening ( overslaghemdjes )- the kraamzorg are very keen on front fastening clothes for newborns - my husband got dispatched out to buy some on day 1!
2 pairs of trousers
2 babygros ( boxpakjes ). It's weirdly difficult to get packs of cheap babygros here, they tend to be individual and more expensive, rather than to be seen as necessary basics.
2 hats (and a sunhat if it's summer). Very important!
2 pairs of baby socks
Coat




It is customary here to send out birth announcements on the birth of your child. You can order these in any printing shop that does specialized cards
e.g. Labor Vincit
Nieuwe Rijn 83-84
2312 JK Leiden
Tel: 071 5124807
Website: www.drukkerijlaborvincit.nl/geboorte.html
or online or online: www.poobies.com/int-en/birth-announcements .
Or you can make your own.
While it's not necessary of course, it's a lovely tradition. In my experience it also heralded a most unexpected flood of parcels containing lovely presents for my babies! It is a good thing if you can to do all the preparation before birth - either visiting the printing shop and choosing the card/layout etc or making the cards, and addressing all the envelopes and sticking stamps on (there are special birth announcement stamps with storks on them for within the Netherlands). Once your baby has been born and you know the date, time, name and weight details, you can either contact the shop or print out inserts with the details on (which is what we did). The kraamzorg may even help you with stuffing the envelopes if you are lucky! That way people hear about the birth sooner rather than... well, not a lot happens in a household with a small baby!
A lot of people also put in the cards, after their telephone number, a proviso such as 'please ring before 9pm', or (as we did) something like 'We will all be resting between 1 and 3', so that people don't ring or turn up during precious moments of rest. Of course you don't know exactly what you'll be doing, but if for instance you have a toddler who naps in the afternoon, you can try and keep that time as sacred.
Of course you can also do it free online via email - check out www.birthvillage.com.
Miscarriages are very sad, and few women talk about it unasked. It does happen, though; quite possibly more often than you think, and it is important to know a little about how it is handled in the Netherlands.
Situation: You are pregnant and you start to bleed; you may even have some menstrual-like pains. Call the midwife and she will ask you about the colour of the discharge. If it is heavy bleeding and/or bright, blood red, she'll come over to see you, or send you to the hospital emergency room (Casualty / Eerste Hulp). If it is light brown, she may suggest waiting for 24 hours or so, because it may stop on its own; spotting (especially in early pregnancy) is relatively common and can happen without any consequences for the baby.
If, however, after more questions over the phone she believes that you are no longer pregnant and are not an urgent case, she may well simply refer you to your huisarts (family doctor, GP) who will treat you further. Do not feel rejected or dismissed; this is because a miscarriage is deemed a medical issue and midwives do not handle medical issues. The midwife can still be used as a reference to answer questions, because she knows your pregnancy history, but you will also need to discuss your situation with the doctor(s) who will be taking over your care.

If you go to the hospital, whether straight away or later after referral by your huisarts , you will get an ultrasound to check the baby's vitals. If there are none or the baby is very much behind its growing schedule it is likely you are having a miscarriage. The ultrasound technicians, however, are not qualified to give a diagnosis (the gynaecologist may not be with you yet), which you will receive from the gynae. S/he will tell you more, and (if no immediate action is needed) an appointment will be made for you to go over your options and/or answer any questions you may have about your treatment.
Be prepared for this all to take some time (from admission to conclusion); you are not, as a potential miscarriage, necessarily considered an urgent medical case (although it may feel so for you!), and you could well be kept waiting.
Of the local hospitals, the Diaconessenhuis offers particularly good service, as it has a specific section in their building for delicate pregnancy related issues.
In the Netherlands medical professionals usually recommend that women have a 'natural abortion'. This means that the doctors prefer not to intervene, but rather to allow nature to take its course. However, if more than a week goes by after the first signs of a miscarriage and nothing has been naturally aborted, other options will be discussed, because roughly at this point it becomes no longer a pregnancy issue but a women's health issue. Of course, these options are just that, options, and it is up to you to decide what you feel is best for you and when (or if) you wish for treatment. On the other hand, if you want immediate medical intervention sooner than one week, do voice your decision clearly (and if necessary repeatedly) and you will be listened to.

The two commonly advised options are either to take medication that will induce a miscarriage, or to undergo a 'dilation and curettage' (D&C), when the doctors remove the miscarried foetus with either local or general anesthetic. With local anaesthetic this can be a mildly unpleasant but not unduly painful experience (this is a personal observation: note that experiences vary!). General anaesthetic (or, more commonly, an epidural) is not normally advised unless there are further complications but, again, if that is your preference then say so and make sure that you are heard.
Physically, a miscarriage can be very draining and painful, even if you were still in your first trimester. It can be surprising; you might feel as though a 'tap' has turned on, or you might feel the loss of blood as though you are peeing or as though your waters have broken - or you may lose very little blood. You could feel anything from no pain, through discomfort similar to that of a 'normal' menstrual cramp, to intense pain (rarer). It is all very personal and every one feels it differently.
The doctor may suggest that you wait for two or three menstrual cycles before trying again to get pregnant, as this gives your body and hormone levels a chance to return to a normal cycle. For some women, this also allows time to grieve. Like so many things around pregnancy and birth, though: this is all up to you, and you can try again as soon as you feel ready for it. Once you have miscarried once, note that your chances of having a second miscarriage may be slightly higher than before.
Mentally, the whole thing can be very traumatic and it is entirely normal to feel sad, depressed, emotional, up-and-down, all of the former or nothing at all; remember that not only are you dealing with huge changes in hormone levels but also with a death. If you can bring yourself to talk about it with female friends, you may well come across a store of shared experience; the mother of two children who has not had a miscarriage is the exception, not the rule! (Although some miscarriages are so early that they are not recognised as such).
If strong feelings persist for longer than about three months, though, do talk to a specialist. Doctors and English speaking support groups exist here to help you manage and survive this life event. The FIOM foundation is a starting point, at www.fiom.nl ; they are a state-funded support programme for all Netherlands residents providing counselling in a number of areas including miscarriage. There is a summary in English here. Ask your GP/family doctor/ huisarts for further information about support groups in your area.