____________________________________________________________________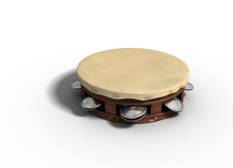 What is it? Teacher Lieneke sings together with kids and parents, plays with drums and other little instruments, does dances and musical games.
For: Children between 4 months and 4 years (They are divided into 4 different age groups).
When: Wednesday and Saturday morning for toddlers; the baby class is thursday afternoon.
Where: Gabriël Metzustraat 4 and Trompstraat 59
Cost: 10 lessons €95
Website: www.mirtetak.nl
What is it? You'll be singing, dancing and playing with music, together with your child - and with the beloved puppet "Olli Olifant". In the middle of the lesson there's a break for drinking coffee and juice... a good occasion to practice dutch with the other parents!
For : Children between 4 months and 4 years (They are divided into 3 different age groups).
When: Monday and Friday morning in Leiden, Wednesday in Oegstgeest.
Where: Rapenburg (Leiden), Pauluskerk (Oegstgeest)
Cost: 10 lessons €59
Website: www.bplusc.nl/home (search term: baby- en peutermuziek)

What is it? Based on the ancient Indian massage Shantala. Touch is a good way of making contact with your baby and to experience warmth and love.
For: Children between 6 weeks and 7 months.
When: Activite doesn't offer any more group lessons, but You can book them for an individual class at home with up to four friends and babies.
Where: At your house
Cost: 2 classes for 1 baby €75; 2 classes for 2 babies €60 per baby; 4 lessons for 3 or 4 baies €80 per baby
Website: www.bijdebasis.nl/babymassage.htm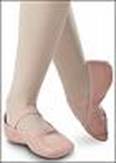 What is it: Together with the lovely teacher Ellis you and your daughter/son will dance like tigers or butterflies, learn to listen to the rhythm of the music, improvise, do little songs...
For: children of 2 and 3 years. And the adults participate, too!.
When: there are two groups on Wednesday morning.
Where: Kerklaan 13 in Leiderdorp
Cost: 15 lessons €132,50
Website: www.kreadans.nl
Review: I can absolutely recomand this class! Teacher Ellis is just great with the little kids, she's funny, gentle, but at the same time teaches them also to stand sometimes still or to try and do the exercises with the others. She is constantly inventing new lovely dances (our favourites is the playground dance), the classes are fun, but also very educational for the kids. Almost every week Ellis sets up a course with different stations where the kids have to balance, jump, climb. There are usually two to three boys in the classes, and they love it just like the girls. Only that the girls are also really pleased with themselves when dressing up with fluffy tutus and pink ballet shoes... (Dela).
What is it: This Dance school in the Merenwijk area is offering "Algemeene Dansvorming" (General dance education) for kids aged from only 2 years on. They stay in the group without their parents/carers.
For: children from 2 years old.
When: Saturday morning
Cost: For the whole dancing season from September until June, €210 (for lessons of 45 min)
Where: Broekplein 6
Website: www.balletstudiocinderella.nl
What is it: Already little children (often) love water! In the classes, they become accustomed to water and are encouraged not to be afraid of it.
It's really easy to join. At the Vijf Meibad, De Zijl and De Does (Leiderdorp) pools you don't even have to register for a whole course. You just show up with your child when you feel like it, and you pay for your entrance plus a small amount. There are no classes in the summer vacation.
For: 3 months to 4 years; the children are divided in groups depending their age.
When: In Vijf Meibad on Tuesday and Wednesday morning; in the Zijl on Wednesday and Friday morning; in De Does on Tuesday, Wednesday, Thursday and Friday morning.
Where:
Vijf Meibad: Boshuizerlaan 1
De Zijl: Paramaribosstraat 66
De Does: Amaliaplein (Leiderdorp!)
Cost example: De Does €6,50 Euro for one session, €65 Euro for 12 sessions
Website:
Vijf Meibad
De Zijl
De Does
Reviews: (of peuterzwemmen at De Zijl): Very nice classes, lots of songs and different activities in the water. The aim is not to teach them to swim but to teach them to enjoy being in the water and avoid that they get scared of it. (Isabel)
I have been going to the baby/peuter zwemmen class with my kids since they were babies, and we really enjoy it. The classes take place on Wednesdays and Friday mornings, in age-groups; my son is now 3 years old and he is attending the last group.
The lessons are 30 min and are given in the "instructiebad" which has warm water with depth up to 1.60 m. The parents/grandparents go into the water with the children.
The teachers are the same ones as for the older children's swimming lessons and although it is a very playful class, the children are asked to do exercises that help increasing their confidence with the water.
The 3-4 year olds are also requested to do few exercises by themselves, encouraging independence. Parents/grandparents stay close but they don`t hold the children all the time. The exercises include swimming under water, floating, swimming alone using a woggle, diving etc.
We also sing songs in circle and play with many different tools/materials.
It's a very nice atmosphere and after the lesson people tend to stay and have a coffee around a big table.
There are playpens for tiny babies, and if your baby is very quiet and you want to go into the water with an older child you can leave your baby there. It never worked with my kids! If you bring two small children close in age, you really need a second person to join you.
There is no annual/monthly fee, just turn up and pay a single entrance (4.20 euro per child) . (Alessandra)
What is it: Gym time for the little ones! Especially nice in the winter, when it's not so nice outside in the playgrounds.
For: toddlers before their 4th birthday - and their parents.
When: Saturday morning for 30 minutes
Where: Oppenheimstraat (Jozefschool)
Cost : 16 Euro for three months
Website : www.dos-leiden.nl
Review: Just 30 minutes, but great way to start the weekend and let some energy flow! The parents accompany their offspring, and the class is without instructions from the teacher. The gym equipment is set up differently each week in order to keep it challenging for the children; they can jump, climb, run, play with the hoops or balls. At the end we sit in a circle, the teacher checks attendance and we sing a song together. (Isabel)