My goodness me, but hasn't the winter lasted a long time? I know that we can't really complain, having (like Britain) weather here in the Netherlands whose general hallmark is a complete lack of real Saharan or Siberian extremes, but with that east wind 'straight from Nova Zembla' (as one newspaper put it), that's not how it's been feeling lately! Still, finally (finally!) spring appears to be creeping slowly into view. Let's hope it makes up for lost time; I look forward to being able to enjoy spending time outside without frostbite!
Firstly, THANK YOU to everyone who joined us for the Oegstgeest coffee morning on 20 th March, for making it such an enjoyable session, and I hope you will be able to make something from the connections we started up. To those who mailed me late, or couldn't manage: yes, we will be holding another one (or more?!) later in the year, so keep an eye on the homepage!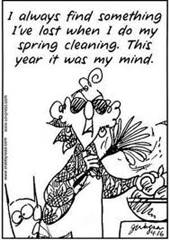 I've never been much of a one for cleaning, least of all spring cleaning with all that implied window-washing, bedlinen-airing and doorstep-scrubbing, but spring does make me want to Sort Things Out in a kind of metaphorical spring-clean of personal plans and projects. Finally I will tackle that heap of non-essential but interesting/useful things I have been putting off all winter! So the rest of this homepage has some new, fun and/or constructive things which you might like to be doing now that temperatures are (reportedly) nearing double figures.
The Bumps and Babies group has returned! They now meet at Buurthuis 't Pancrat (behind the Albert Heijn on the Hooigracht) on Monday morning s from 9.30-11.30. Anyone is welcome, especially those with (imminent) babies! Read more here - page down for details of the Bumps and Babies group including how to get there.
I know, I know - we keep on and on about it: but the best ticket to starting to feel at home here is to make some progress with the language. There's plenty of choice listed in our Learning Dutch section. And whatever learning stage you are at, why not get in touch with Marinde Kruis of Orange Integration (www.orangeintegration.nl)? She holds coffee mornings and informal conversation groups (Thursday evenings) to help you get that little bit further with the language, and find out more about the Dutch. Marinde introduced herself at our meeting in Oegstgeest, and I can heartily recommend going along to meet her at one of her open coffee mornings, every first Friday of the month. Next one Friday 5 th April!
And then the best possible way to improve your Dutch is by using it - and how better than by joining a group doing something you like in order to do so? Leiden is simply bursting with clubs and organisations for every conceivable hobby, sport or enthusiasm, so why not revisit that neglected hobby (or learn something new) and find a group of kindred spirits - or take your child along to a new club?
Last year we covered a range of open-air activities for the family in a February homepage. Just in case the Dutch spring delivers some rain or you feel less energetic, though, here are some alternatives:
Hester at the Kunstkasteel ( www.kunstkasteel.com) in Oegstgeest (it means 'Art Castle') offers all sorts of fun artistic activities at her house for young and old.
The Milieu Educatie Centrum (environmental education centre) (www.mecoegstgeest.nl) by the outdoor ice rink on the Oegstgeesterweg (behind Kasteel Poelgeest in Oegstgeest) holds a children's nature club on the third Wednesday of every month from 2-4pm. (All right, that's not very indoors - but it goes ahead, rain or no rain!).
At your local buurthuis (community centre) there are activities for all sorts of people, from music for babies through yoga or aerobics to music and artistic clubs for all ages. On the Libertas website here you will find (in Dutch) details of where each one is and what it has to offer. Should you yourself want to start something up and be looking for a venue, this is also the place to ask first.
Jill Bowe, who has been tirelessly organising Swishing Parties and Pub Nights for HomeinLeiden for some time, will be bowing out from her role later this year .. So, all you who like the odd sociable drink, or new clothes for free - we need your help! If you like bringing people together and can spare a very moderate amount of time and energy to do this (time mainly on the web or on the phone, at home when you choose), we would love to hear from you; mail us at alice@homeinleiden.nl to find out more.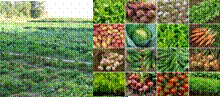 Why not sign up to a weekly (organic) vegetable delivery from Kievit? They're a Katwijk-based company delivering to over a thousand households in the area, offering various different delivery choices/sizes, with additional options for things like fruit, eggs and and potatoes every week, in addition to a fantastic organic online market to add to your week's shop. Good value (much better than AH organic!), great fresh produce, no more struggling back from the shops with heavy bags, and no more supermarket veg from the other side of the world which goes off in two days! And in these times of food scandals and horsemeat-from-heaven-knows-where in prepared food, isn't it a good idea to get back to the simple grower-to-dealer-to-YOU food chain so you know where things come from? Added to which, they sell wine too, which is dangerously seductive ...
A common complaint among people newly moved here - frequently the British, I'm ashamed (as a Brit myself...) to admit - is that the supermarkets are not great; small and with relatively little choice. This is is many cases a fair observation! But if you look a little further, you will see that there's often a simple reason: the little shops are still there, not yet squeezed out by supermarket chains. Why not try the butcher, the grocer, the fishmonger, the cheese shop, or your neighbourhood's market has a full list - in Dutch - the Stevenshof, the 5 Meiplein area and the Merenwijk all have their own market in addition to the Leiden central market on Wednesdays and Saturdays). You'll often find the same or better products (especially for fresh produce) at competitive prices, and a much nicer shopping experience. Not least because they will feed your children as you shop, on slices of smoked sausage, cheese, bits of fried fish, biscuits etc., which is the salvation of the badly-organised mother who forgot to bring elevenses . And you get to practise your embryonic Dutch on a captive (and generally receptive) subject; what's not to like?



Have you come across Greenwheels yet? It's a great car-sharing scheme, with internet booking and enough pickup points (something like thirty in Leiden and Oegstgeest) that it is really easy to decide to take a car and find one within minutes. BUT - I admit that I do at times envy car-owners the convenience of just slinging large amounts of children and clobber into their enormous people-carriers; Greenwheels only has small cars! But now Mywheels has arrived in the Leiden area.
The founders' aims are simple: better utilisation of cars, fewer cars parked on the street, and bringing people together (since you get to meet the car's owner!). It's a true car-sharing scheme, in that owners hire out their own cars, so the hirer has a whole range of models to choose from. It's a non-profit company which simply matches people who occasionally need a car (like me) with car-owners who want to make better use of their car (and earn a bit of money). You sign up as hirer, you see cars available in your neighbourhood, you choose one and off you go, while the car's owner has insurance and petrol covered and earns some of his costs back. So far, both owners and users are delighted with the scheme. I know I'll be trying it out!
At HomeinLeiden we generally point out all the good things that the Leiden area has to offer, and how to make the most of your time here. However, occasionally life can hand you the unexpected or the hard-to-deal-with - family problems, perhaps, or tax issues, or trouble with your landlord - and things are rendered doubly difficult if the language is a barrier or you simply don't know where to find help. At the Leiden Rechtswinkel - literally, the 'Law Shop' - http://www.leidserechtswinkel.nl/english , they can help. A large team of (volunteer) law students and admin staff will help you for free or for a laughably small (considering what real lawyers cost!) sum. Not all their site is in English, but (and I quote), they say 'Most of our staff speak English and we have a number of people who can speak other languages too. If necessary, we will do our best to find a suitable interpreter.'. They come highly recommended by a HomeinLeiden reader.
The tireless Alison Sutton (The practice copy) is running another International Parenting course in Oegstgeest in June, this time over four consecutive Tuesday evenings. Thanks to the sponsorship from Compananny on the Rhijngeesterstraatweg (which is also where the course is being held) the price is only € 159 for the four evenings. Read more here and sign up early - Alison keeps her classes small to give plenty of space for individual attention.